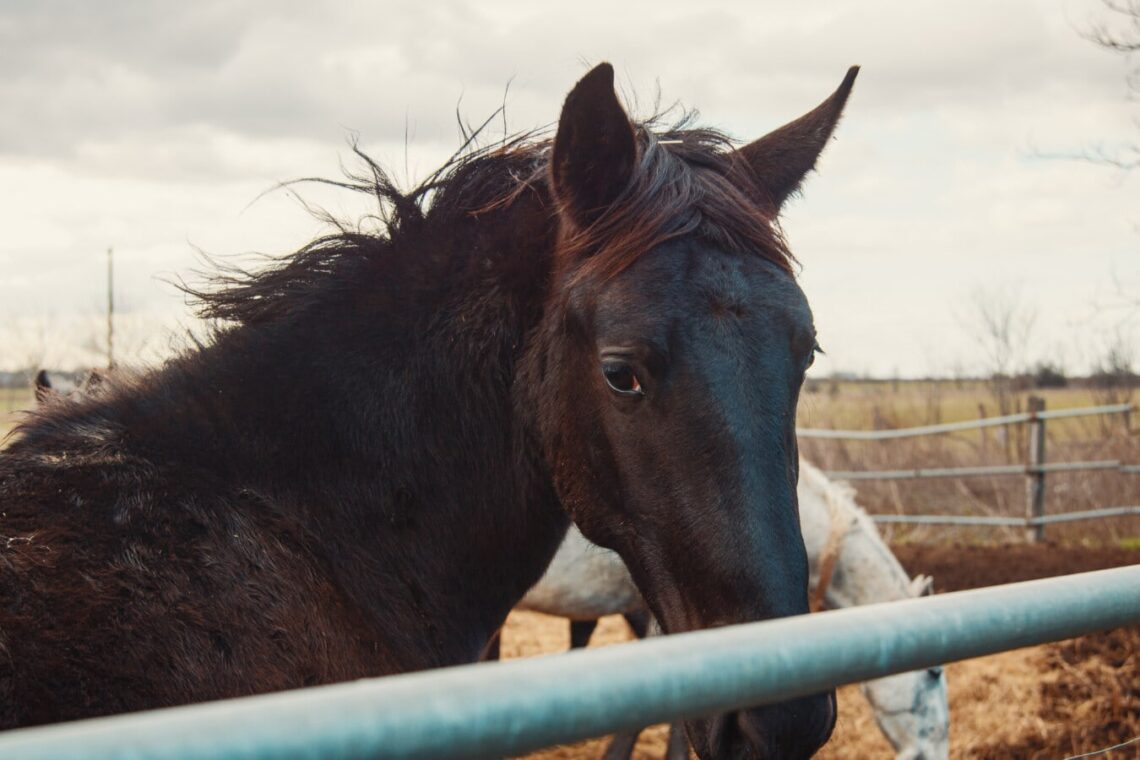 It was early November 2012 and I was attending the American Livestock Breeds Conservancy (ALBC) conference in Cary, NC. During the first night's dinner there was the presentation of the Bixby-Sponenberg Conservation Award. That year's recipient was D.P. Lowther of Ridgeland, South Carolina. As the unassuming man walked to the stage, he received a huge applause. As I would soon learn he was instrumental in saving the Marsh Tacky, the newly made state horse of South Carolina. As he spoke, D.P. recalled many fond memories from his 80 years working with Marsh Tackies and captivated the audience with his passion for the animals. I had never heard of Mr. Lowther or this horse, but I was intrigued and decided to learn more.
The marsh tacky is a small horse, around 14 hands, and a member of the Colonial Spanish group of horse breeds. The name "Tacky" comes from the English word for "common." Indeed,  Marsh Tackies were the most common horse in the swampy and marshy Lowcountry region of coastal South Carolina until modern times. They have a unique gait that was recently named the Swamp Fox Trot.
The breed owes its origins to animals purchased in the Spanish settlement of St. Augustine to be used as pack horses traveling north on Native American trade routes, visiting the Chickasaw, Creek and Southeastern Choctaw tribes and then sold when the traders reached Charleston. There, these animals were largely managed on islands in the lowcountry region and on coastal islands including Hilton Head. These herds were occasionally rounded up by local inhabitants whenever there was a need for horses. After years of natural selection on these harsh islands, the Marsh Tacky eventually emerged.
They became the common horse of the lowcountry due to their gentle disposition and tough constitution. For centuries, Marsh Tackies were owned by rich and poor alike and were used for everything from carrying children to school, and delivering the mail, to hunting, herding cattle, and plowing fields. Most Gullah families had one or two Marsh Tackies in their yards or tied outside their homes.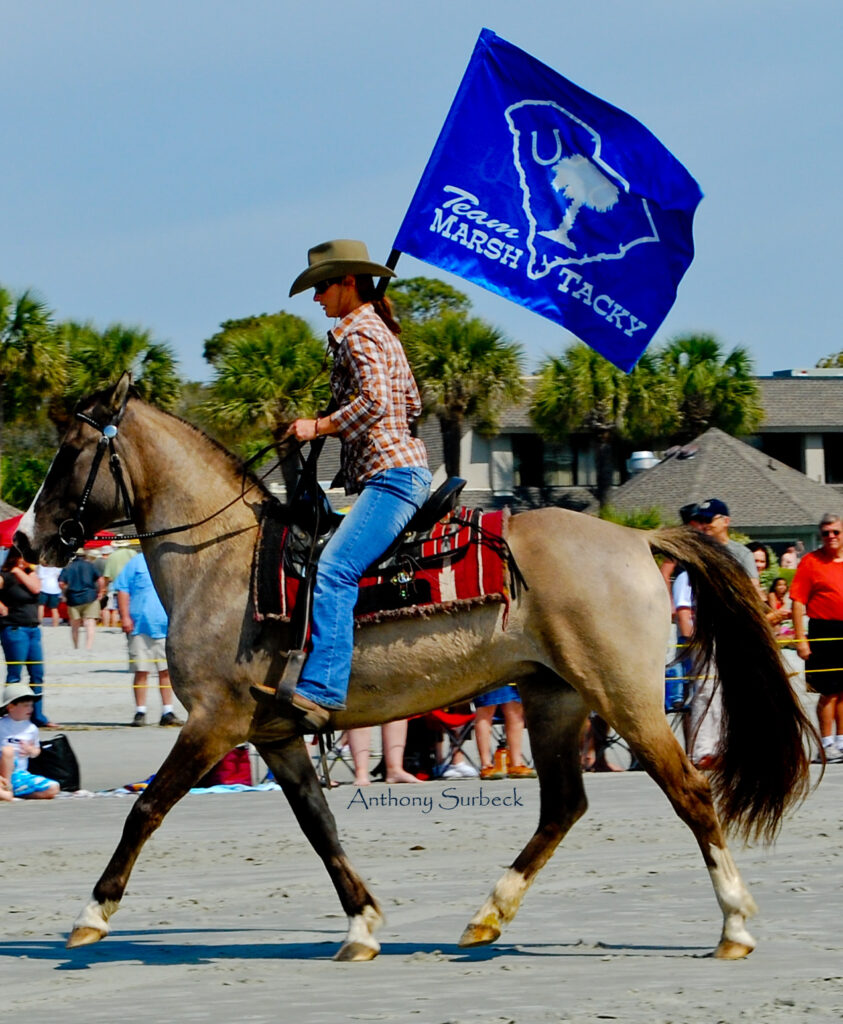 The Marsh Tacky played a part in the American Revolution as a mount for many of the irregular forces of Francis Marion, nicknamed the "Swamp Fox", his troops having the advantage of using horses superbly adapted to the rough and swampy terrain. British troops mounted on larger European breeds were at a disadvantage in trying to maneuver in the dense and wild swamps of the lowlands.
Bernard Baruch hunted from Marsh Tackies at Hobcaw Barony and famous architect, Frank Lloyd Wright, built a special stable just for Marsh Tacky horses when he built the Southern plantation, Auldbrass, in Yemassee, SC. But the hayday for the Marsh Tacky was over. Automobiles had taken over and the breed began to fade away, almost to extinction.
D.P. Lowther fell in love with the breed as a boy, his family having raised Marsh Tacky horses for three generations, tracing their original herd back to the civil war in South Carolina. Lowther rode the sturdy, easy-tempered horses daily while herding cows. He rode one horse for morning chores and another in the evening. Later, as a young man, he rode out to the state's coastal islands, where feral marsh tackies ran free but neglected, dwindling toward extinction, and brought them home on barges. He had no long-term plan for saving the breed, he just loved them.
And loved them he did, for decades. At one time, over one third of all Marsh Tackies were on Lowther's farm. He worked tirelessly on the breed's behalf. He helped found the Carolina Marsh Tacky Association, worked with the American Livestock Breeds Conservancy on genetic testing to prove the Spanish origins of the breed, and was instrumental in a law that made the Carolina Marsh Tacky the state heritage horse of South Carolina. 
To say D. P. Lowther left a legacy is a monumental understatement. I have to say "left", because as I write this on September 24, 2022, D. P. Lowther was laid to rest in Ridgeland, SC. He was 89. The Marsh Tacky lives on.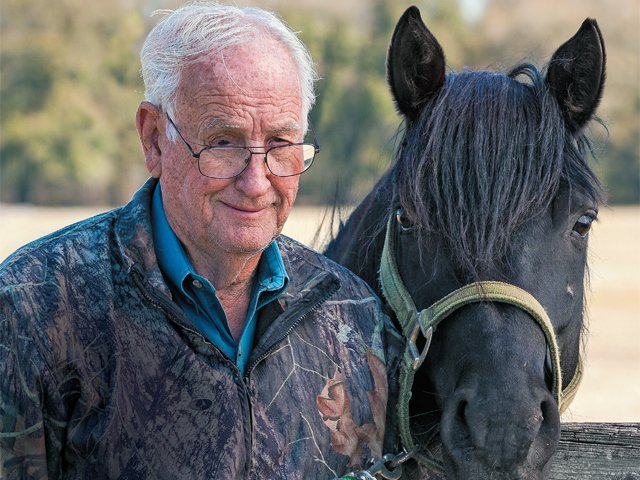 David Pratt "D.P." Lowther
September 28, 1932 – September 20, 2022