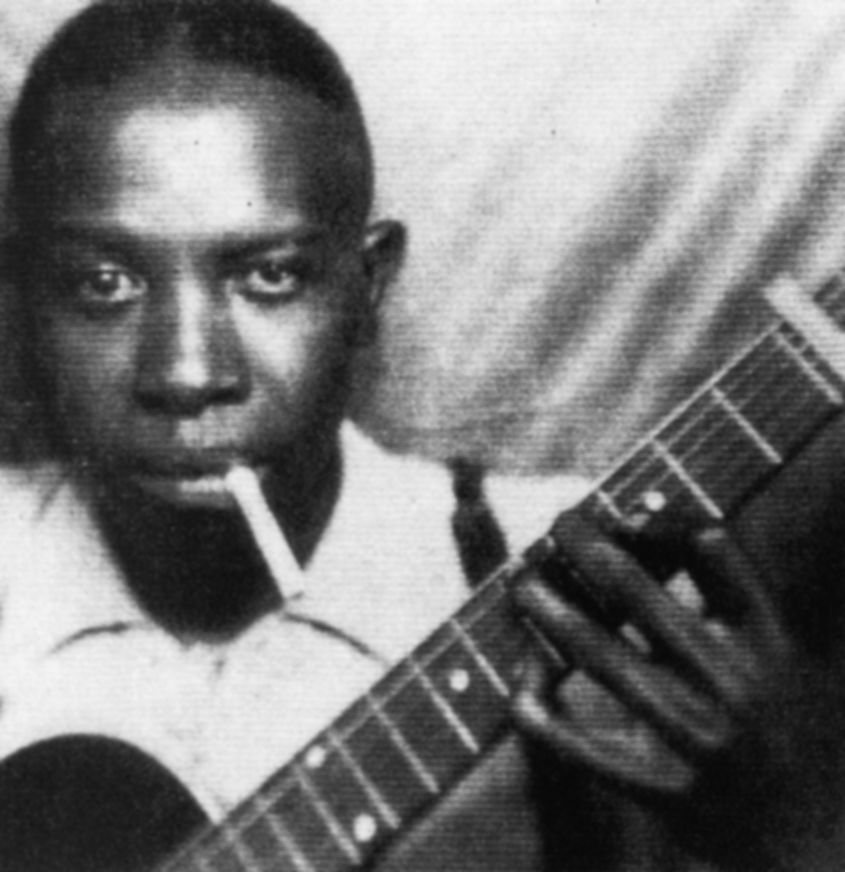 Robert Johnson: Hell Hound On My Trail
"I got to keep movin', I got to keep movin'
Blues fallin' down like hail, blues fallin' down like hail
Hmm-mmm, blues fallin' down like hail, blues fallin' down like hail
And the days keeps on worryin' me
There's a hellhound on my trail, hellhound on my trail
Hellhound on my trail"… – Robert  Johnson
I love legends and lore and ghostly tales from the Southland, and one of the most prominent spooky Southern legends is the story of  how boy from Mississippi became king of the delta blues. Robert Leroy Johnson was born in Hazlehurst, Mississippi, on May 8th, 1911; Robert's mother was married to Charles Dodds, a prosperous black businessman in Mississippi, but in 1909 he fled Memphis due to a dispute with some other local businessmen and changed his name to Charles Spencer.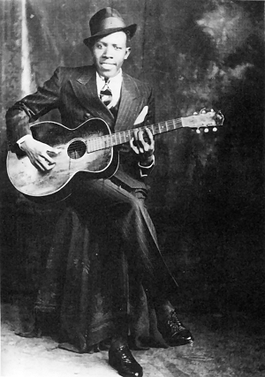 While Robert's mother was married to Charles Dodds and they had ten children together, the legend that would become Robert Johnson was not one of them. He was the son of Noah Johnson, who his mother Julia was seeing after Charles fled to Tennessee. In 1913, Julia sent Robert to Memphis to live with Charles Spencer; Robert was using the surname Spencer at this time. The time in Memphis would lay the foundation for young  Robert's love of music, especially the blues. In his early  teens he began  playing the  guitar and went to juke joints to watch Son House and Willie Brown play. When the musicians would take breaks, Johnson would sneak a guitar and try to play, but his skills were terrible, and he was asked to stop. In 1931, Robert went searching for his father and is now using the surname Johnson; while searching for his father, he meets guitar player Ike Zimmerman. Young Robert would move in with Zimmerman and his family so he could teach Johnson to play guitar.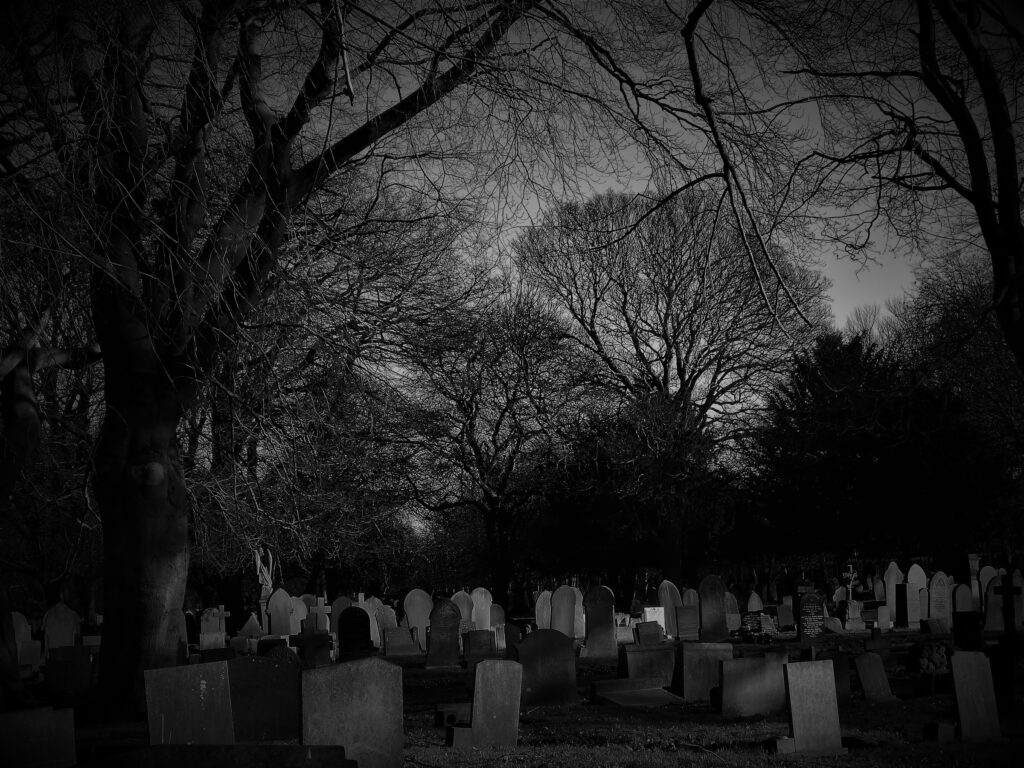 At night Zimmerman and Johnson would go to the local graveyard and sit among the tombstones and play. This was done for practical reasons as their playing in the cemetery would not disturb anyone living, but if you are going to craft a legend, this part can't hurt. Robert practiced religiously playing for the dead, and when he returned, everyone noticed his improvement. You can imagine people hanging around the juke joints and not seeing Robert for a year or two years, depending on what article you read, and suddenly, he returns with this otherworldly skill on the guitar. While the amount of time Robert was away can be debated, what is not disputed is that when he returned, he was good, and he started playing and attracting crowds. As with many aspects of Johnson's life, there are debates on how the legend of the crossroads came about, but the story goes that Robert wanted to become a successful guitar player. One night he meets the devil at the crossroads and is given a guitar by him, or he tunes one for Johnson, and in exchange for his soul, he becomes great. It is debated on where "The Crossroads" is that Johnson went, as several locations claim to be the spot. While we don't know the location of the true crossroads, we do know that Johnson's life was going to be cut short.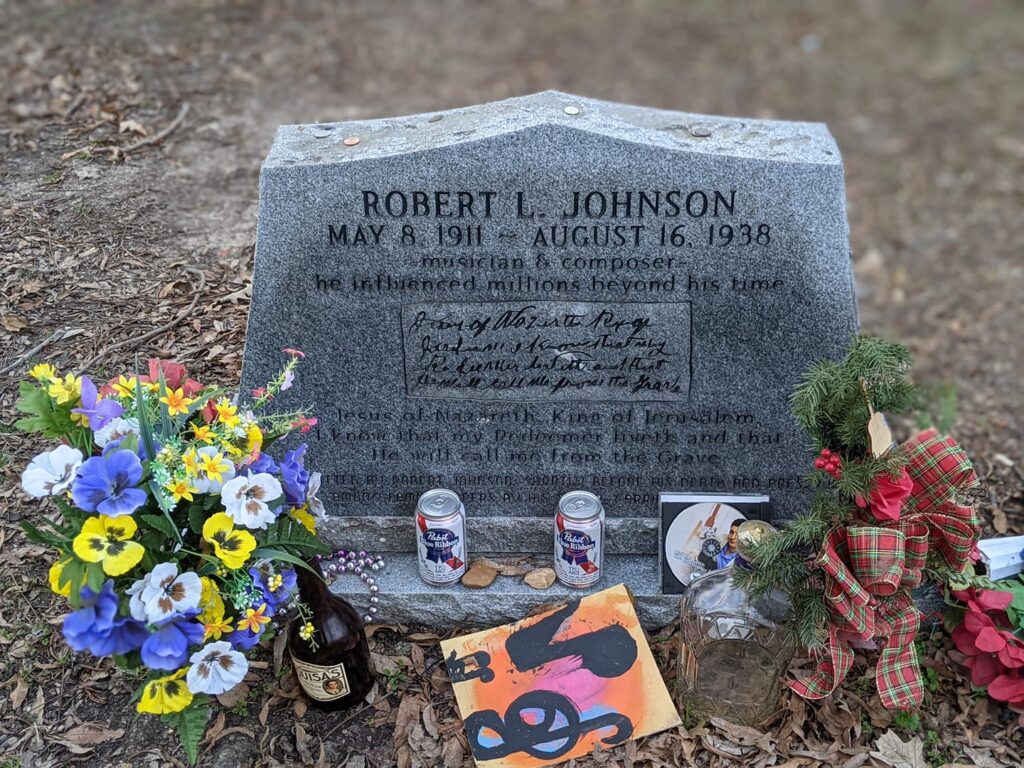 My favorite song by Robert Johnson is "Hell Hound On My Trail", and in the song, the narrator speaks about having to keep moving because he has hellhounds on his trail. Could this be Robert's way of leaving clues about the devil coming to collect his due? In 1931, the Devil would come collecting, and reports are varied on just how Robert died. Again, many rumors and legends surround his death, but most subscribe to the story that he was poisoned by the jealous husband of a woman he was flirting with during a performance. Robert Johnson died at 27, becoming the first member of the infamous "27 Club", a club composed of musicians who died at the age of 27; the member list includes Jimi Hendrix, Janis Joplin, Jim Morrison, Amy Whinehouse, and others. There are several markers erected for the gravesite of Robert Johnson, but the exact location is unknown and you can go down that rabbit hole if you wish by a simple Google search.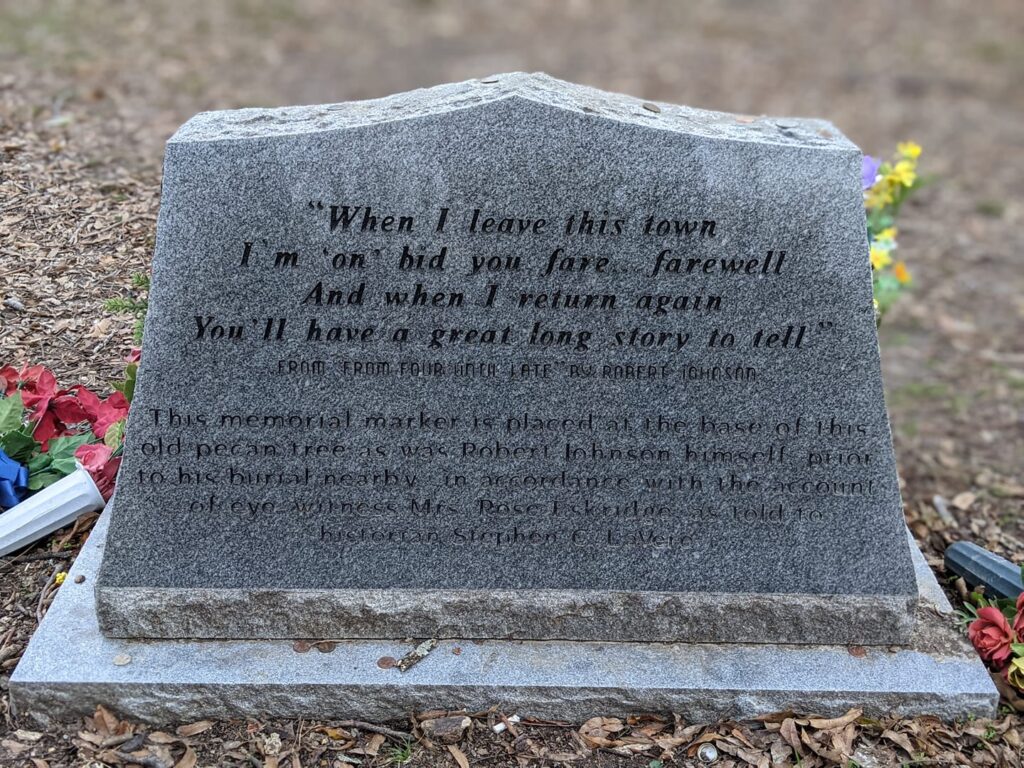 During his career, Robert Johnson sat for only two recording sessions; one in 1936, and one in 1937. These two sessions would produce 29 songs. Robert Johnson's life and career were very short, but his impact on music and his influences on artists cannot be denied. Bob Dylan, Fleetwood Mac, Led Zeppelin, even The Rolling Stones are among the many on a list of artists who credit Johnson as an influence.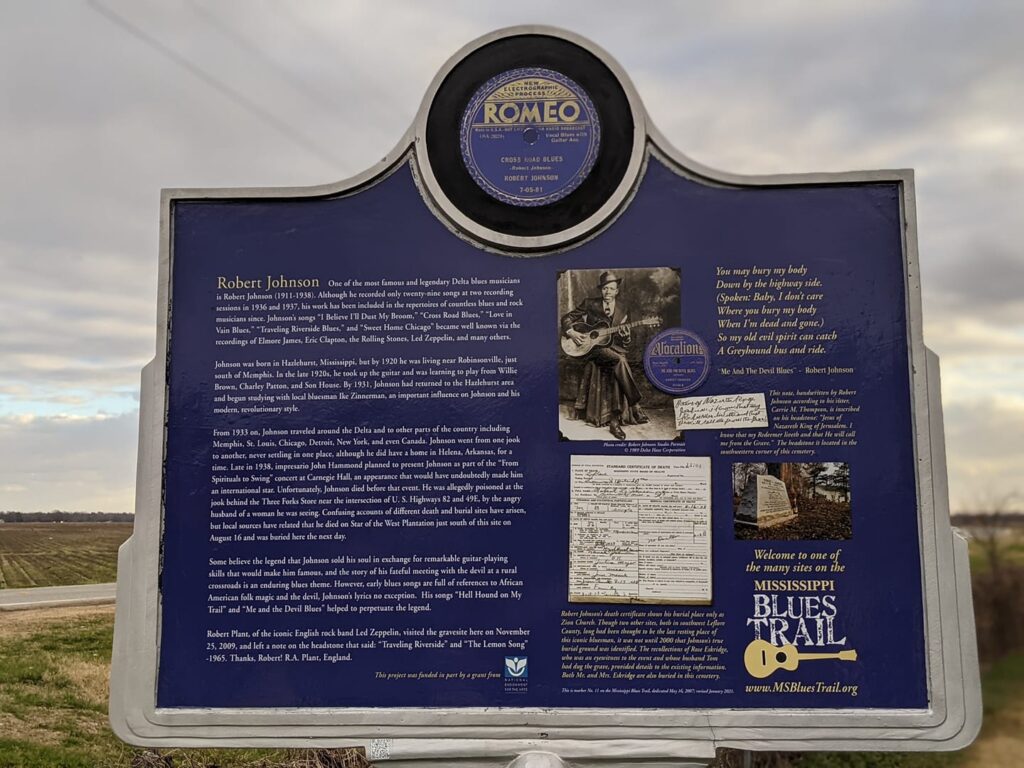 A very special thank you to Dennis Schemmel for the use of his photographs