Happy October! Cooler weather, sweaters, bonfires, pumpkins, and all the spookiness. During this season, I love to bring the outdoors inside by using pumpkins, dried florals, wood tones, and moody colors. I wanted to give you some practical tips for decorating during the fall season and how to incorporate Halloween!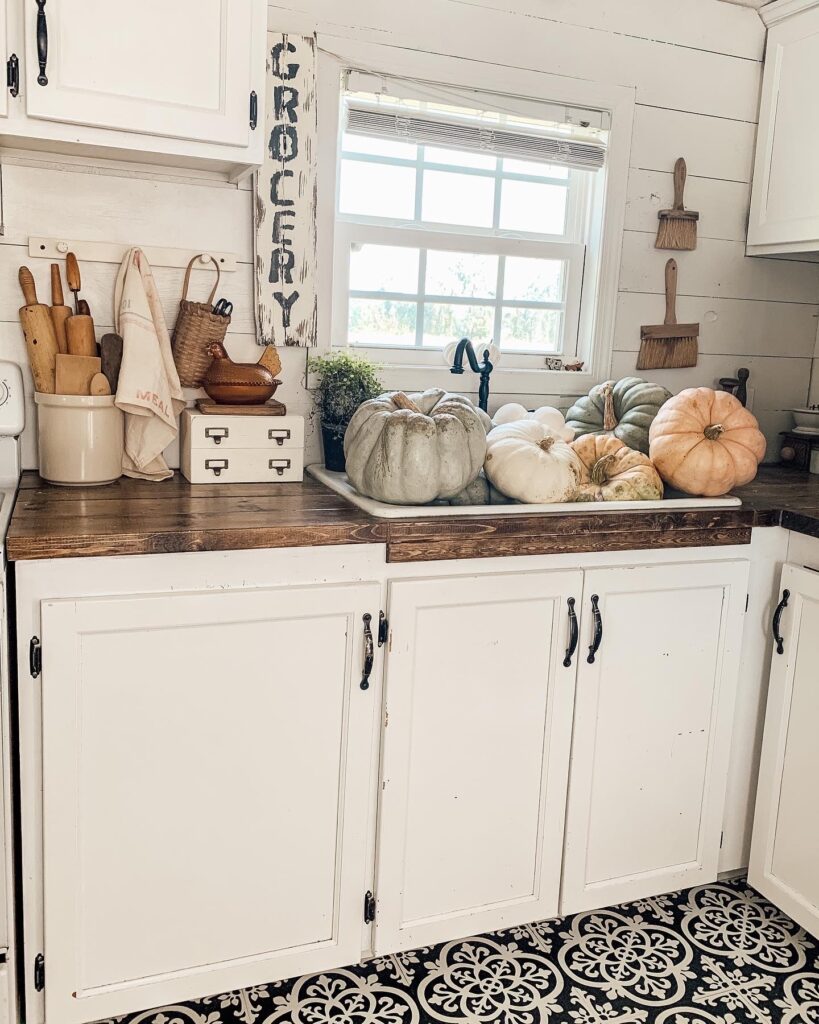 Pumpkins are a great way to bring the outdoors inside! I use a mixture of both real and faux pumpkins. I love to find odd-shaped irregular pumpkins to use. I think it adds a layer of character.
Tip: If using real pumpkins, mix 3 tsp of bleach in three gallons of water. Soak the pumpkin on one side for 20 mixtures. Flip the pumpkin over and soak the other side for 20 minutes. This will help preserve your pumpkins longer. This can also be used to spray inside carved pumpkins to prevent bacteria from growing.
Tip: If using faux pumpkins, recycle dollar store pumpkins by giving them a coat of Chalk Paint. I live to use Rust-Oleum in Chiffon Cream. This gives them a chalky texture and makes them appear more realistic.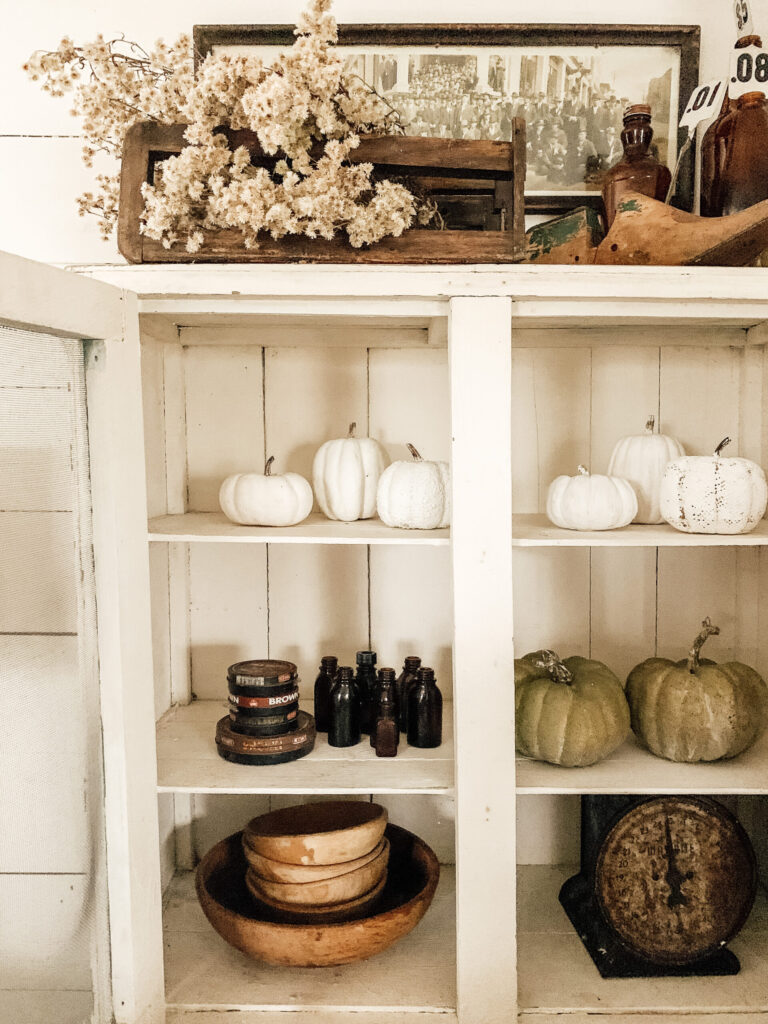 Fall is the perfect time to use dried florals. One of my favorite things to do is search the woods for flowers. I like finding neutral and mustard-colored flowers. The flowers on top of my cabinet are ones I found in a field. They help add texture, and best of all, they are FREE!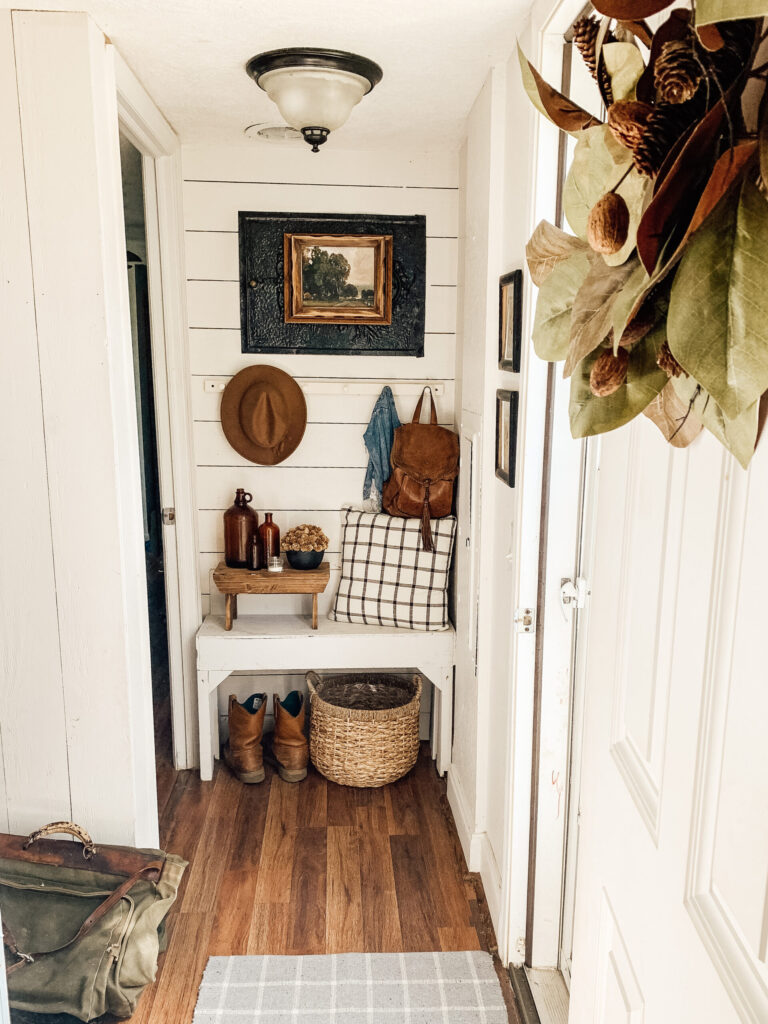 Moody tones are also an excellent way to bring the outdoors inside. My favorite is to use wood tones, browns, greens, and blacks. Those amber bottles scream fall and add another layer of texture….want to know a secret? I found the majority of my bottles in the woods….also FREE!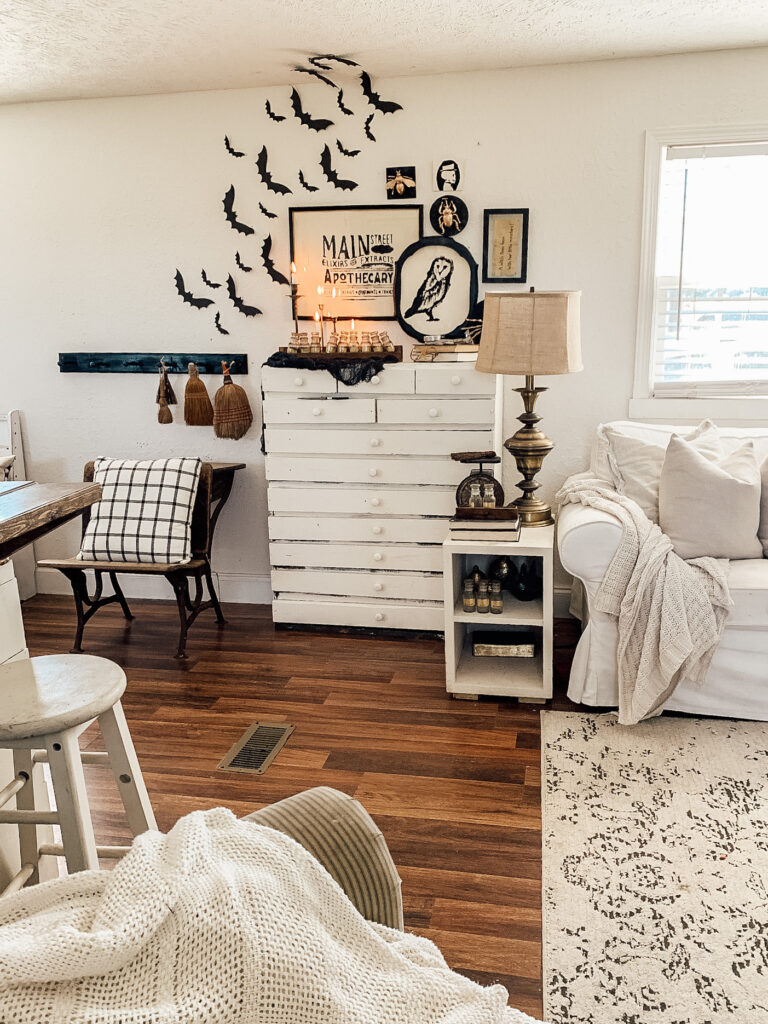 I also love to incorporate Halloween into my October decor.  Moody tones are perfect for Halloween. I integrated my love for vintage into this spooky vignette using brass candlesticks, spice jars, old books, old brooms, and a vintage-styled apothecary sign.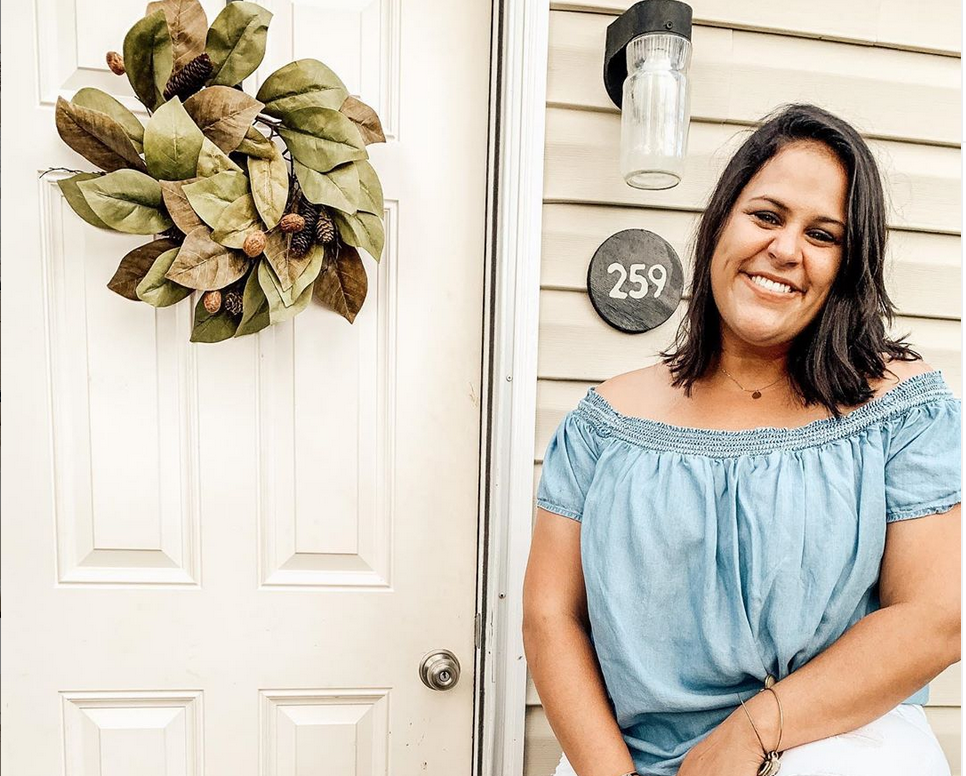 Taylor is the creator of the Instagram account Purposed For Eight, where she shares her love for home, vintage/antiques, and hobby farming. She loves to re-purpose and give life to the vintage pieces that she incorporates into her farmhouse-inspired home. For tips and inspiration, follow Taylor at @purposedforeight