Fly Fishing at Noccalula Falls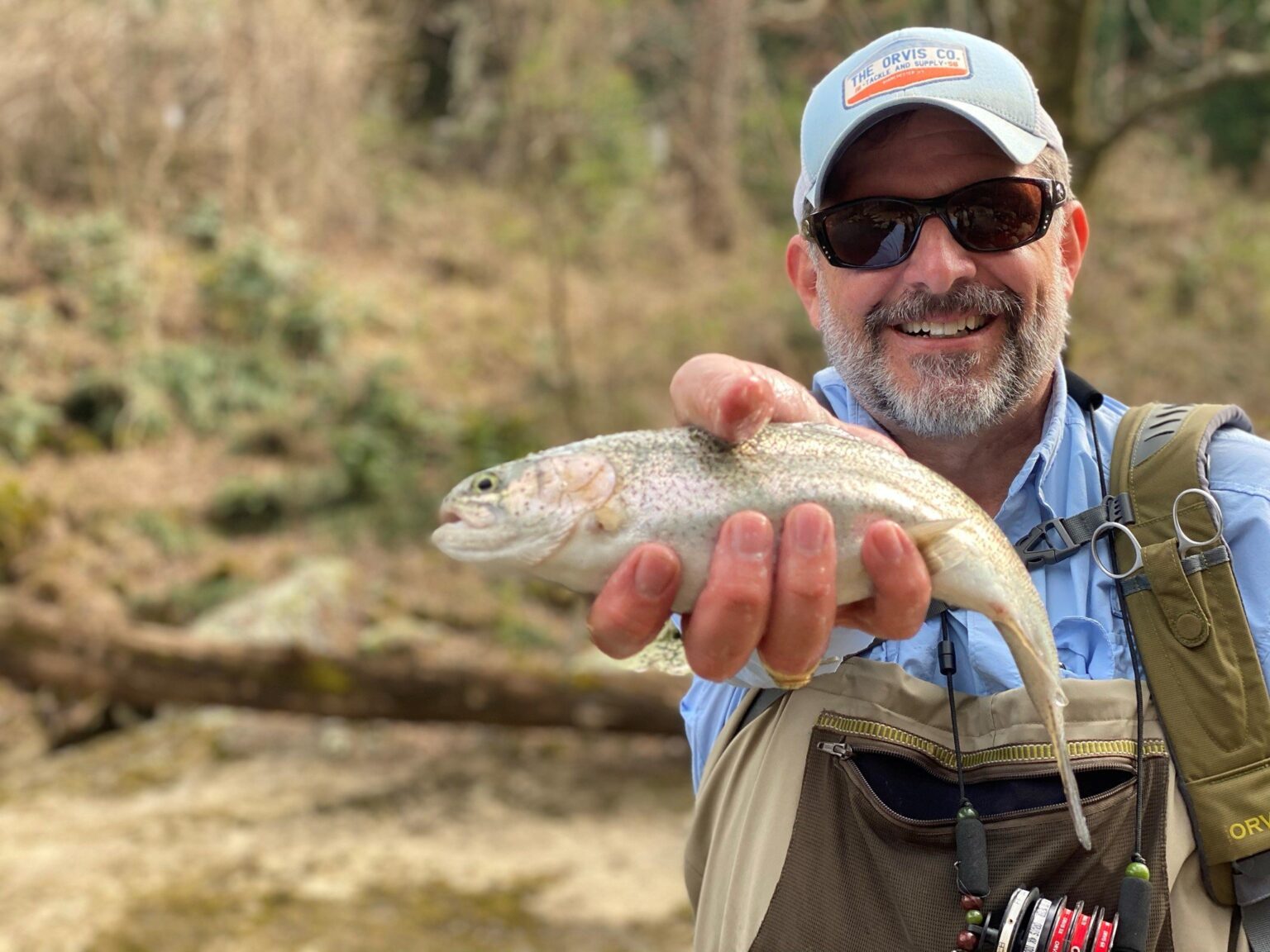 I love to fly fish and I am always looking for opportunities to fish in my home state of Alabama. Most of the fishing opportunities are for warm water species in the rivers, creeks, and lakes around the state and there are a lot of opportunities from fishing the native red eye bass in many of the small creeks across the state, large mouth, and spot bass, small mouth bass, white bass and stripe bass in many rivers and lakes in the state. There are also many opportunities to fish for sunfish, bream, bluegills, etc.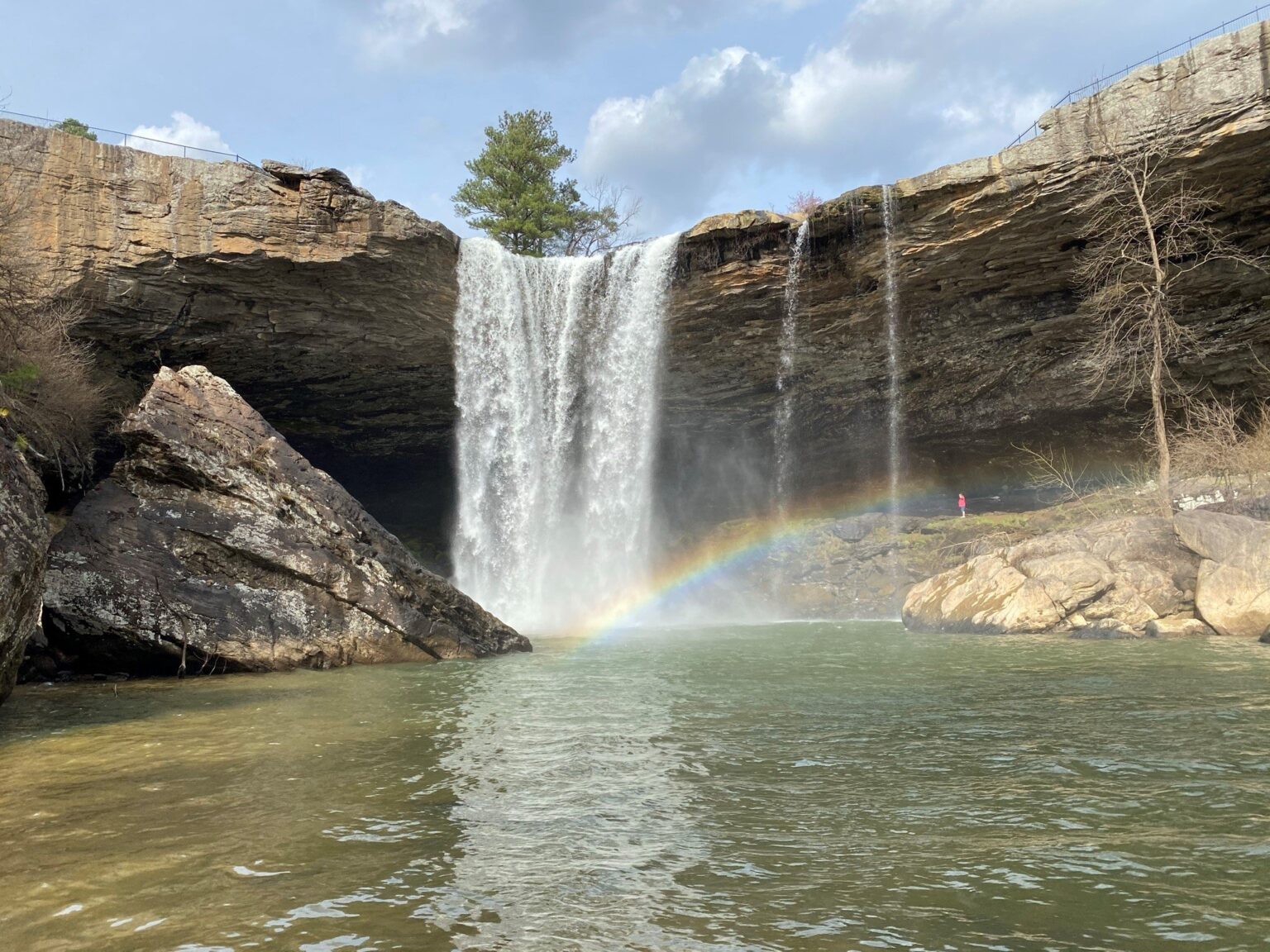 The opportunities to fish for a cold-water species like rainbow trout are limited due to the warm water temperatures in the south.  When I want to fish for trout I usually must go into North Georgia or travel out to the Western states. 
Last year I found out about a delayed harvest program in Gadsden Alabama where Rainbow trout are stocked and fishing for them is allowed from the middle of October until mid-June.  This is a beautiful and picturesque area where the fish are stocked.  There is a cascading 90-foot waterfall called Noccalula Falls that is located on Black Creek in Gadsden.  The creek winds through a deep gorge located in a 250-acre public park and the trails along the creek wind past caves, an aboriginal fort, an abandoned dam, pioneer household, and Civil War carvings.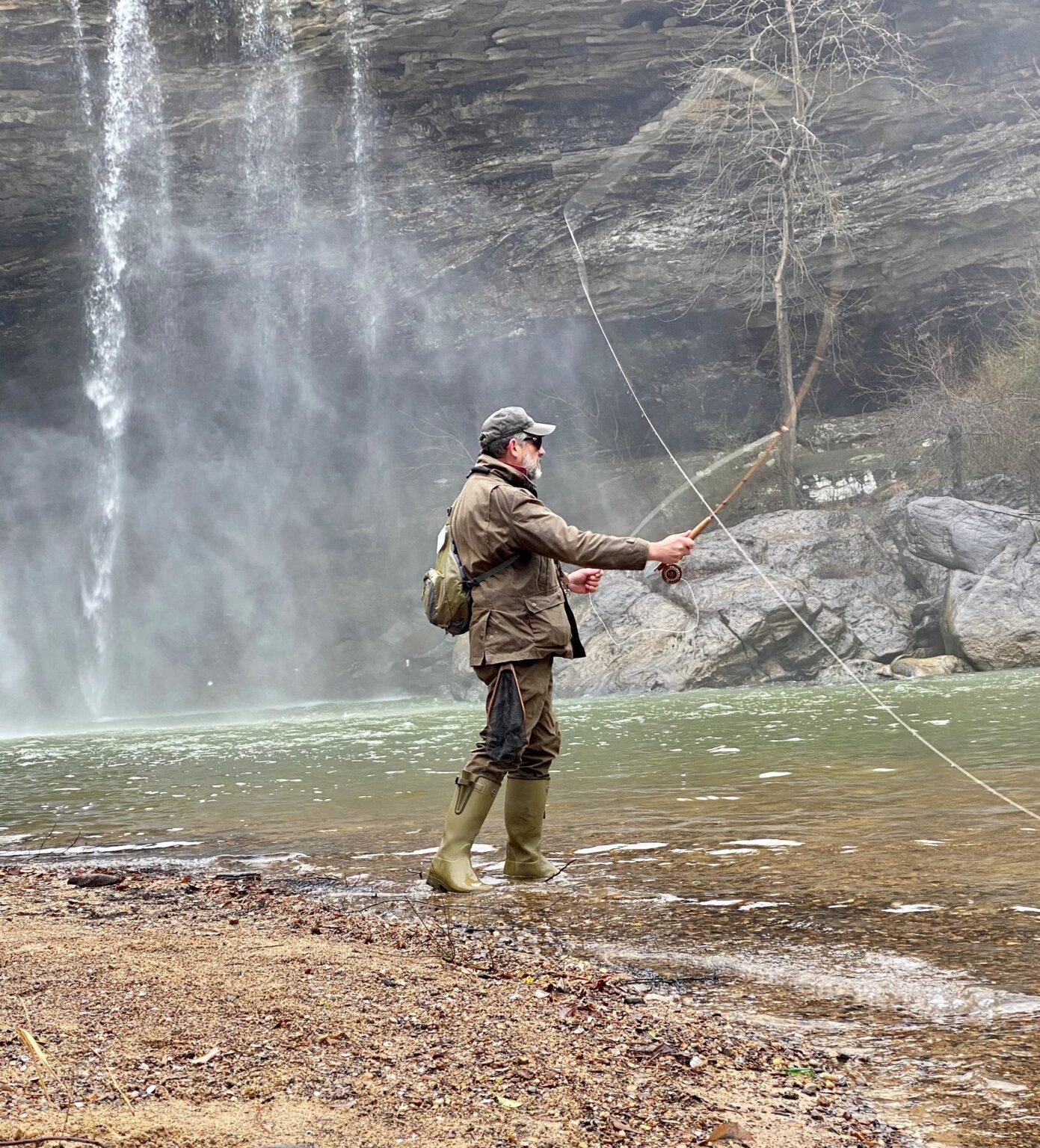 The fishing program is run through a joint program with the City of Gadsden Parks and Recreation Department and the Rainbow City Fly fishing club.  The goal is to give anglers a beautiful scenic setting to fish for Rainbow trout in Alabama.  A state of Alabama fishing license and a special trout permit from the City of Gadsden are required to fish for trout in Black Creek.  The stocking is done twice a year.  This is a fly fishing only area and anglers must use artificial bait and barbless hooks.  This fishing is catch and release until the early summer when the fish are allowed to be harvested before the water temperatures reach such levels that fish are unlikely to survive. 
I have made several trips up to Gadsden from Birmingham now to fish Black Creek and I have had a great time.  The scenery in breathtaking, and the fishing is better than I expected.  The fish that are stocked are good size trout and they are healthy fish that give a good fight.  I have used traditional patterns that I use to fish for trout in any fishery.  I have caught most of my fish on size 18 pheasant tails nymphs with a size 20 to 22 midge droppers.  I have also caught nice fish in the creek with streamers, primarily wooly buggers in size 8, and I have had success with olive and white colors. 
If you are looking for a place close to home to have some fun catching trout on a fly rod in a beautiful environment, I highly encourage you to check out Black Creek.  There is also a campground in the park that borders the creek if you are looking to spend the weekend up there.