Small Shops, Big Reads: North Carolina's Independent Bookstores
The internet has made the process of shopping for books easier than ever before.  From the comfort of our homes, we can buy a physical book and have it delivered in as little as two days. Still, if that is not soon enough, we can push a button and get an instant e-book, and while I enjoy both these options, it does not compare to browsing the shelves of a local independent book store and finding a treasure among the many titles. Here are five great North Carolina based bookstores that you can get lost in.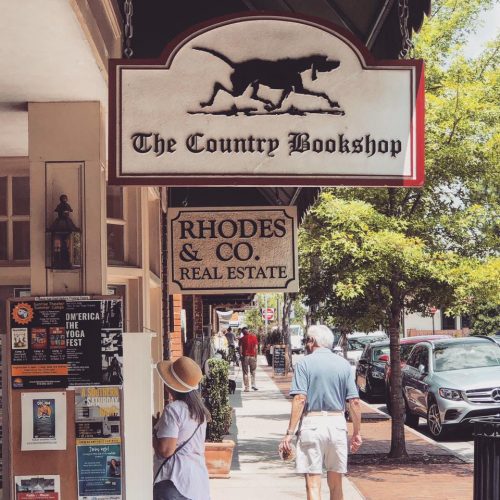 The Country Bookshop (Southern Pines) 
The Country Bookshop is located in downtown Southern Pines in Moore County. The Bookshop has the quintessential small-town bookstore charm with a friendly and helpful staff to assist you as you wander the aisles. As you browse, you will notice post-it notes on books left as recommendations by the staff. The shop regularly hosts authors as well as being involved in and hosting different events within the community. The sound of the wooden floor underfoot adds a to the experience as wander the rows. Once you finish, you can spend time walking the main street of Southern Pines stopping in for a drink at the Belle Tree Tavern or grabbing a bite to eat at Chapman's Food & Spirits.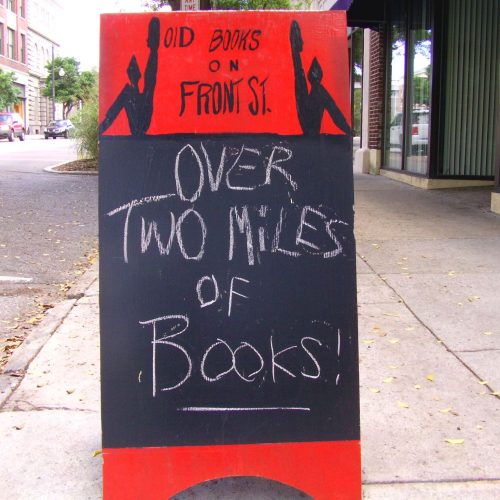 Old Books on Front Street (Wilmington)
If getting lost among rows and rows of books sounds like a perfect way to spend a day, then you should drop bread crumbs before entering Old Books on Front Street located in Wilmington. The store boasts a collection of over two miles of books, and while you might doubt that claim at first, once you begin your journey you will ask if they undersold themselves. If you get tired during your literary safari, don't worry as there are plenty of comfortable spots to sit, read, and relax. Author Robert Ruark was born and raised in Wilmington, but spent his summers in nearby Southport with his grandparents and those summers were the bases for his beloved Old Man and The Boy series of articles. The book store features a selection of Ruark's work. I suggest setting aside plenty of time to wander in this shop, and once you have finished there, the shop is just a block from the historic riverfront with enough shopping and dinning options to satisfy even the most eclectic of tastes. Make it a weekend trip; it is Wilmington after all!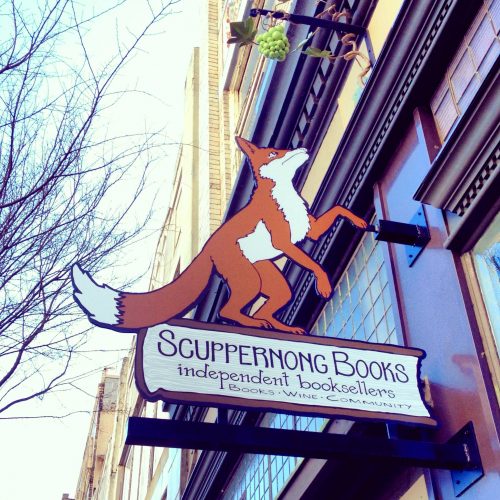 Scuppernong Books (Greensboro) 
 The first thing you might be asking yourself when you read the name of this bookstore is what exactly is a scuppernong? Well the scuppernong is a large variety of muscadine grape, a species native to the Southern United States. The name scuppernong comes from the Scuppernong River in North Carolina. The Scuppernong Books sign shows a standing red fox and the words "Books. Wine. Community." The bookshop lives up to all of these promises. After you browse the shelves for your latest page turner, you can have a snack and sip at their cafe. Scuppernong supports a few independents for selections at the cafe. Natty Greene's Brewpub is a short walk away and you can grab a great Carolina style burger with a bison patty!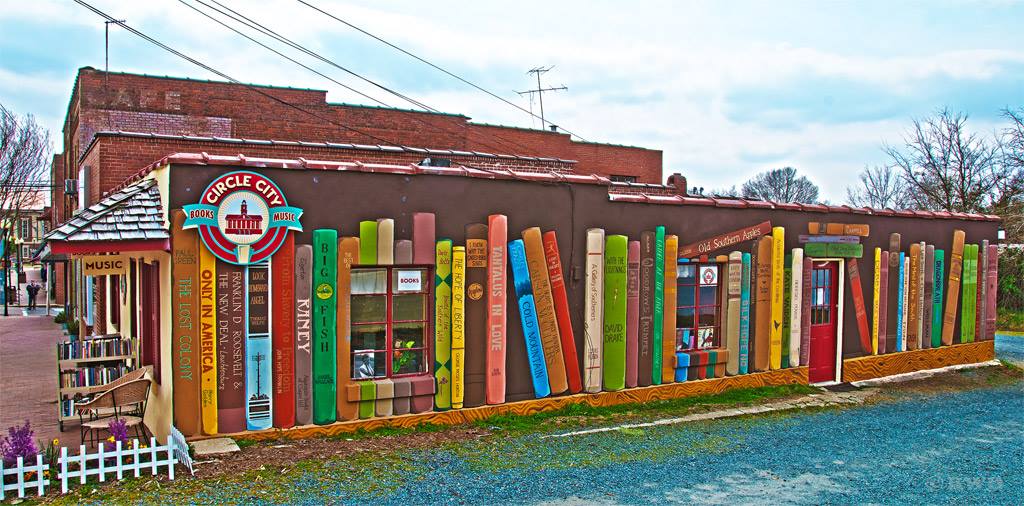 Circle City Books & Music (Pittsboro)
Charm is defined as "the power or quality of giving delight or arousing admiration". This certainly applies to the town of Pittsboro, located in Chatham County. The town sports an active and vibrant main street with several shops and dining and is anchored by the courthouse that sits in the traffic circle that gives the town the name "Circle City". It's not difficult to find Circle City Books & Music; just look for the mural of books painted on one wall of the building. The shop is not large, but once you walk in the store you will notice that it makes maximizes its space. The volumes of books go from floor to ceiling are organized by author. While they do sell newer books, they also have rare books and one that are sometimes difficult to find. I am a fan of the author Jim Harrison –Legends of the Fall– and while I own several new versions of his books, I prefer to read his work in used book format as to me it complements the earthiness of his work. I have always found a good selection of Harrison's work each time I have stopped at the shop. The music section of the shop is impressive as well, and the music room will take you back to a time when visiting the record store was a thing (before we ever heard of streaming music)! You definitely want to spend your time at Circle City. Once you have finished at the shop, you can have a malt at S&T's Soda Shop or venture over to Pittsboro Road House, have a meal and take in a show inside a former mid-century auto dealership.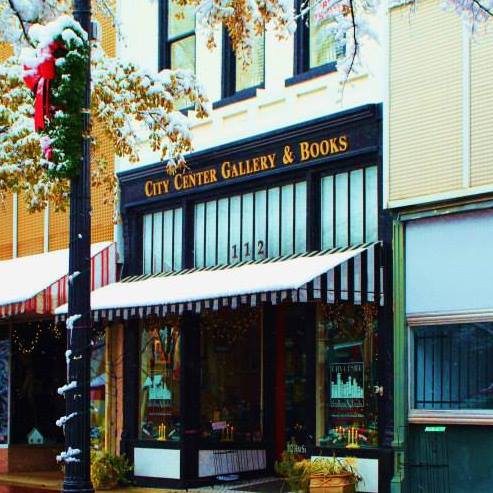 City Center Gallery & Books (Fayetteville)
 Located on Hay Street in downtown Fayetteville, City Center Gallery & Books combines an inventory of several thousand books with an art gallery devoted to the work of local artists. It's a one stop shop that allows you to fill your bookshelf and that bare spot on your living room wall. City Center Gallery & Books also participates in a variety of downtown events as well as hosting their own. Within walking distance, you'll find the Cameo Art House Theatre that features independent films as well as live music acts. There are also several places to grab some sips and eats on Hay Street.