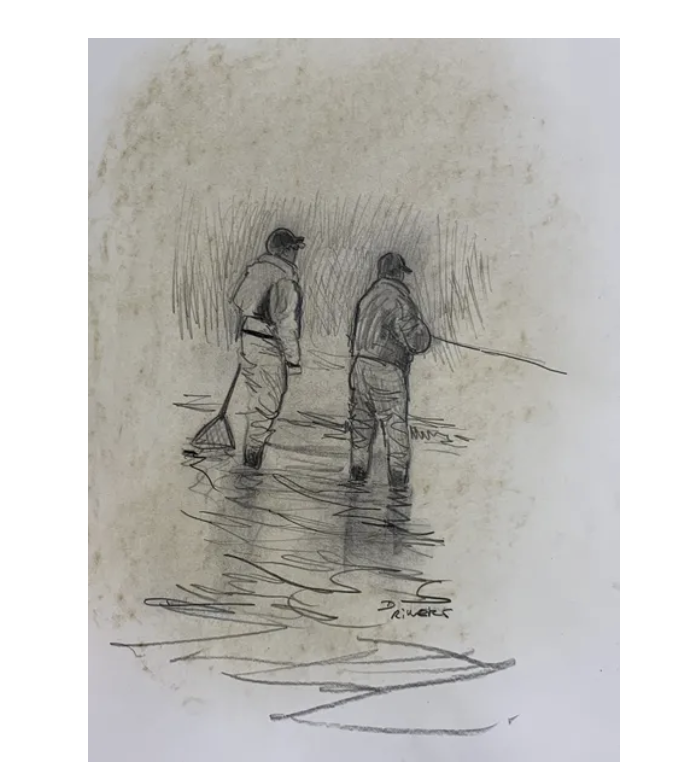 Harry Whitehead and Travis Nation became friends during the war in Europe. Harry was from a small South Carolina town where he worked beside his father in the family mercantile. Travis Nation was from Wyoming and worked as a guide for sportsmen that came West for adventure. Travis was half Cheyenne on his mother's side and joined the war effort to see a world beyond the Bighorn Mountains and maybe for a bit of warrior pride that his father mildly understood. Still, his mother certainly did; at night, he would remember the way she cried the morning he left. 
It took Harry two weeks of knowing him before he got the guts to ask the quiet Travis about the small buckskin bag he wore around his neck. Travis held the bag and spoke of his family and his home and how the items inside his medicine pouch would keep him safe. Harry held up a battered Zane Gray novel and told of his dream of seeing the West, hunting elk and fishing mountain streams, and meeting real Indians. Travis laughed, and a friendship began. A pact was made that if they made it through the war, they would hunt and fish together as often as they could.  
It's now 1965, and Harry has traveled to Wyoming from the North Carolina home he has lived in the past four years following his divorce. He hopes this visit with his friend will bring some comfort as Travis mourns the death of his son, who died in a hunting accident last fall. They stand now in a spring creek with the cold water from the Bighorns flowing past as Harry casts his line while Travis waits with the net.