One of the classic ways to bring a rustic element into the interior design of a home or business is by using antlers. Even if the interior designer or their clients are not sportsmen or women, antlers are popular for adding that natural touch. Humans are just naturally attracted to antlers. One way to use antlers is in the lighting elements of a space. It's a common sight in grand estates, Montana lodges, or creekside cabins to see antler chandeliers hanging in the great room, over a dining table or an antler lamp next to a reading chair. In planning my home, I knew that I wanted to incorporate antler lighting into my decor. Still, I was faced with two issues. Authentic antler chandeliers are expensive, and faux antlers typically look like cheap plastic. As a hunter, I did not want something fake, sticking out like a sore thumb when viewed with the real antlers on the mounted deer heads I have.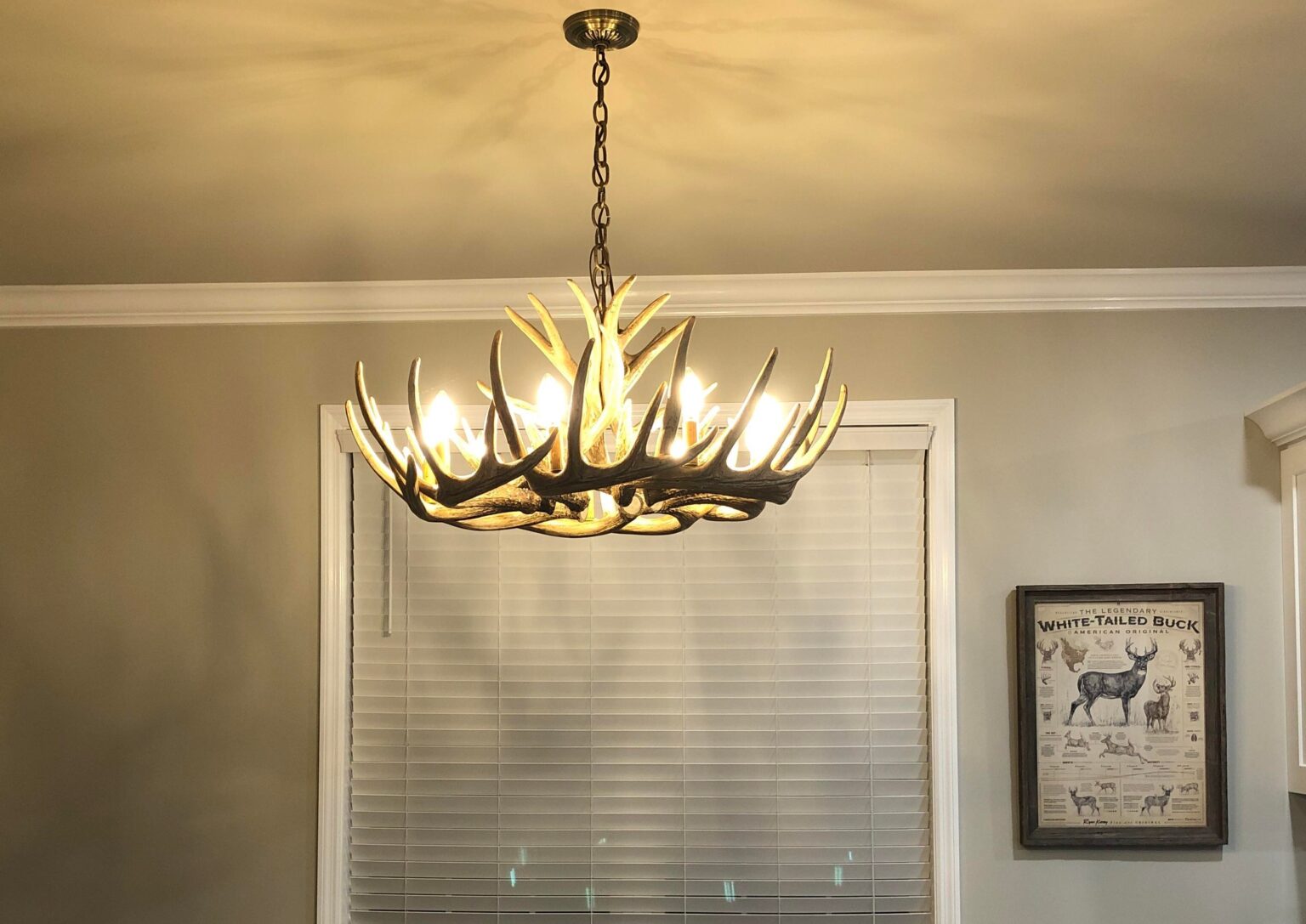 I was close to reconsidering my lighting options when I discovered Cast Horn Designs. The company, located in Utah, offers antler lighting "cast" from the genuine antlers of whitetail, mule deer, elk, and moose. I spent some time browsing the company's website and was surprised at how realistic their antler chandeliers looked in the photos and how affordable they were. I knew I wanted an antler chandelier over my dining room table, and after considering the dimensions and the type of antlers I wanted, I selected the twelve antler whitetail chandelier in the natural color. You have two color options at Cast Horn, natural or white, and the latter, you can paint any color you wish.
Sometimes you purchase an item online only to have it arrive and leave you less than impressed, but when I unpacked the fixture, I quickly found out that was not the case with this purchase! If I had not known they were reproduction antlers, I would have assumed they were the real deal. My builder, an avid deer hunter himself, later told me he thought they were real antlers.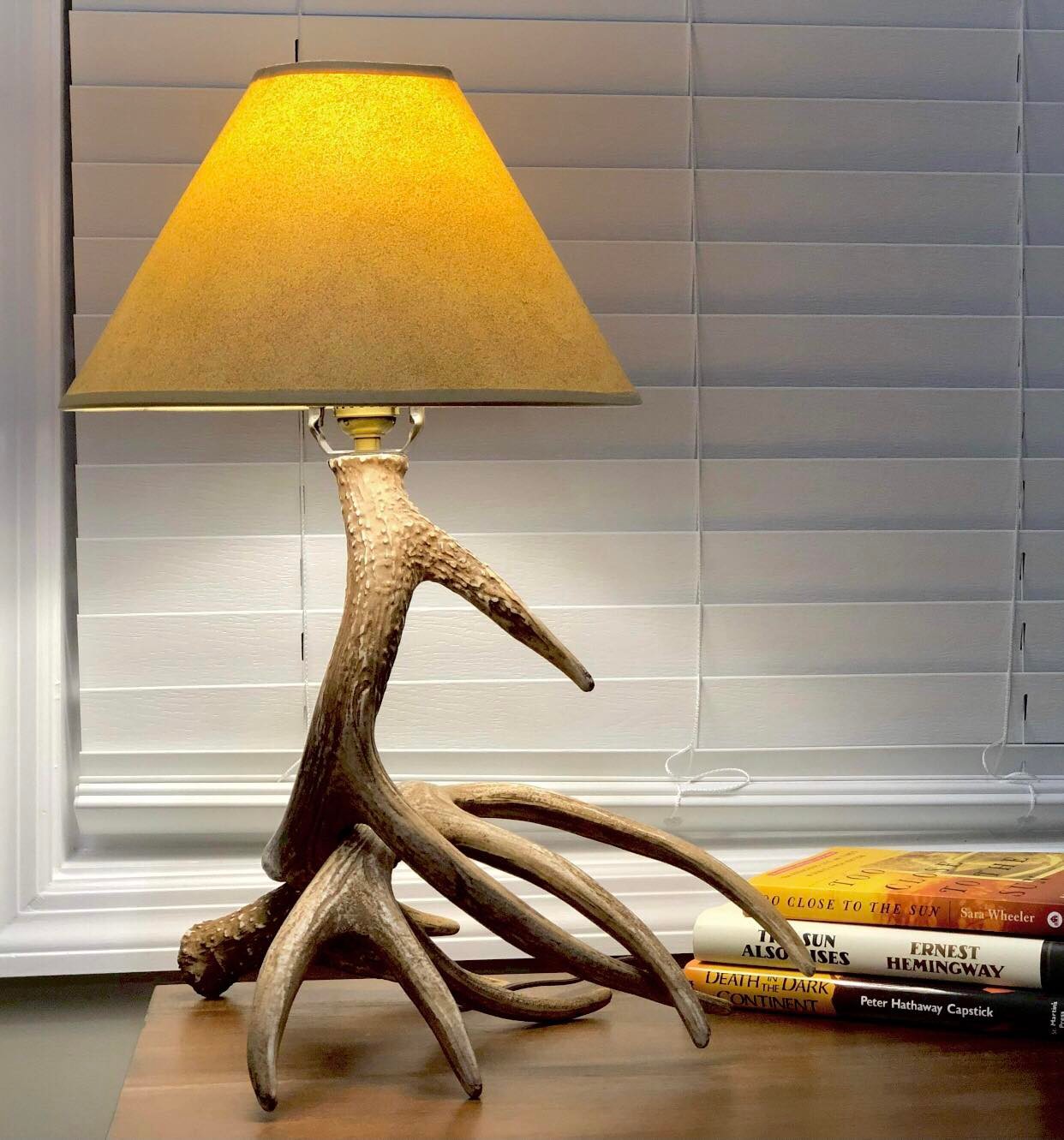 Another thing that impressed me about this company is that their products are made in the USA, and they make it clear on the website to be aware of cheaper foreign knock-offs. If you need some design inspiration or help determining the correct size light for your space, Cast Horn Designs has a blog with design tips to help you. I was so impressed with my chandelier that I recently purchased a two-antler whitetail lamp for my bedside table, and again, the quality of the lamp shows why they are number one in the industry!
If you are not in the market for antler lighting but still want to have "antlers" for a rustic touch Cast Horn Designs has you covered there as well. They sell single or sets of antlers, whitetail, mule deer, elk, and moose, as well as faux reproduction skull mounts of moose, deer, elk, and bison! To browse their selection online you can visit the companies website www.casthorndesigns.com