The Whiskey Ledger with Bourbon Apprentice
Entry # 001  Breaking into Bourbon !
 I can distinctly remember wanting to try something different – not a beer, not a cocktail. I scanned the restaurant menu and a descriptive caption caught my eye, "Notes of caramel, cinnamon, and fruit." SOLD! The drink I ordered that night was Buffalo Trace bourbon, and that was my gateway into whiskey.
My name is Mike and I'd like to introduce this new Feathers & Whiskey column by telling you about the path that led me here. I grew up in a small town north of Boston, Massachusetts in the 80's. Beer was my dad's drink of choice and that morphed into wine as he got older. You could probably say I followed suit early on. The first whiskey I had ever owned was a 1.75L of Johnny Walker Black that I had won in a charity golf tournament raffle. It took me almost two years to drink it – mostly over ice – I just couldn't acquire a taste for it. Fast forward a few years to when I moved to North Carolina and got into craft beers, pumpkins beers and sours. I was probably just bored by the "same old thing" option at the restaurant that night, but drinking Buffalo Trace neat changed everything for me and my appreciation of whiskey.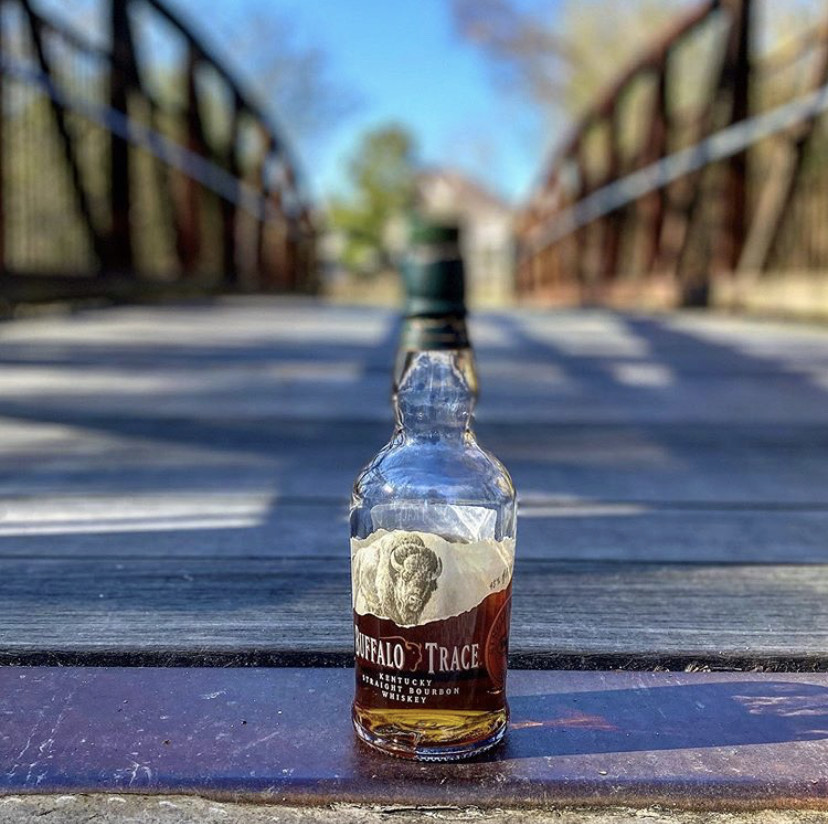 During dinner, I excused myself from the table to go to the bar and ask the bartender to see the bottle. We were visiting family in Massachusetts that night, so I snapped a picture to make sure I'd remember what to look for at the ABC store when I got back to NC.  Much to my dismay (read: frustration, aggravation), you can't find the stuff here! However, there was a silver lining…I was forced to try other things. 
Over the past couple of years, I have probably tried a couple hundred bourbons and ryes and I always have 30-40 open bottles in my collection. It's amazing to me how rich and complex the flavors can be; this spirit offers so much more than a beer ever could.  The flavors evolve! Fruity, spicy, sweet, savory, earthy, smoky. Thin, oily, creamy, viscous. Sipping whiskey quickly turned into a passion of mine and eventually an expensive hobby.
I'm excited to be the newest member of the Feathers & Whiskey team. I hope to provide a fun and informative column to the site through history, reviews, distillery information and more.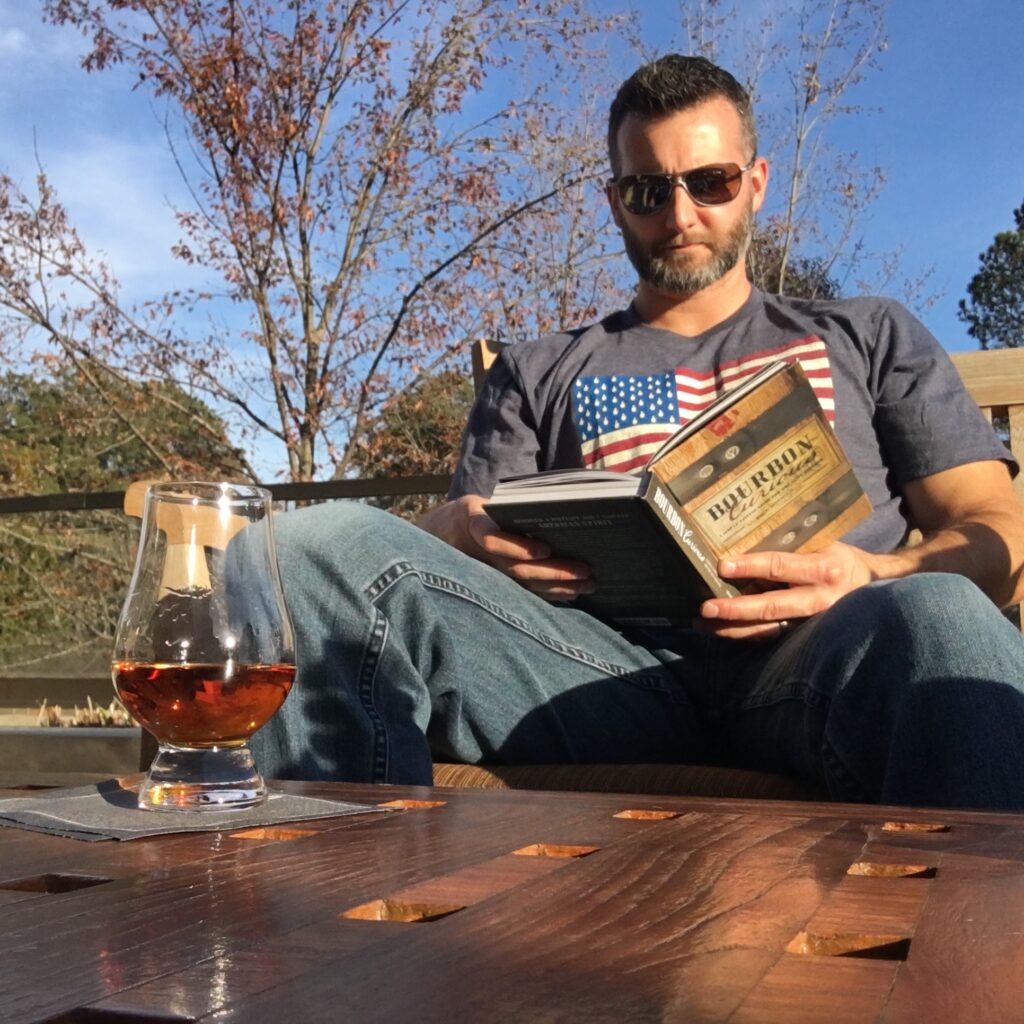 Whiskey offers many things from its part in our country's history to the current bourbon boom, but my favorite aspect has been the people I've met along the way.  The best bourbon is shared bourbon. There's no wrong way to drink it – neat, over ice, with some water or in a cocktail – as long as you're making memories with friends and loved ones along the way.