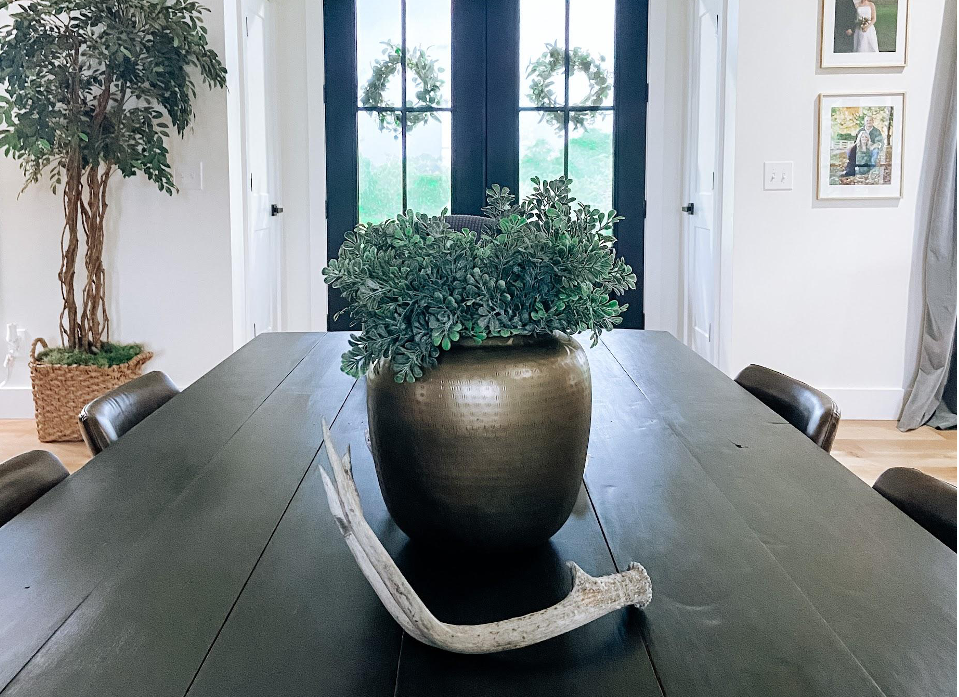 In the Fall 2004 my boyfriend (now husband) proposed to me! Of course I said yes! He took me home and we announced our engagement to our families who were excited for us and our future and then he left…on a hunting trip for 4 days.  I didn't hear from him not once and I was almost certain I made the whole proposal up in my head! Haha! So you see our whole relationship and now our lives have revolved around hunting and the great outdoors.  For years I resisted the deer mounts, antlers and other taxidermy my husband would insist should grace our home. But this past year my husband built me my dream home.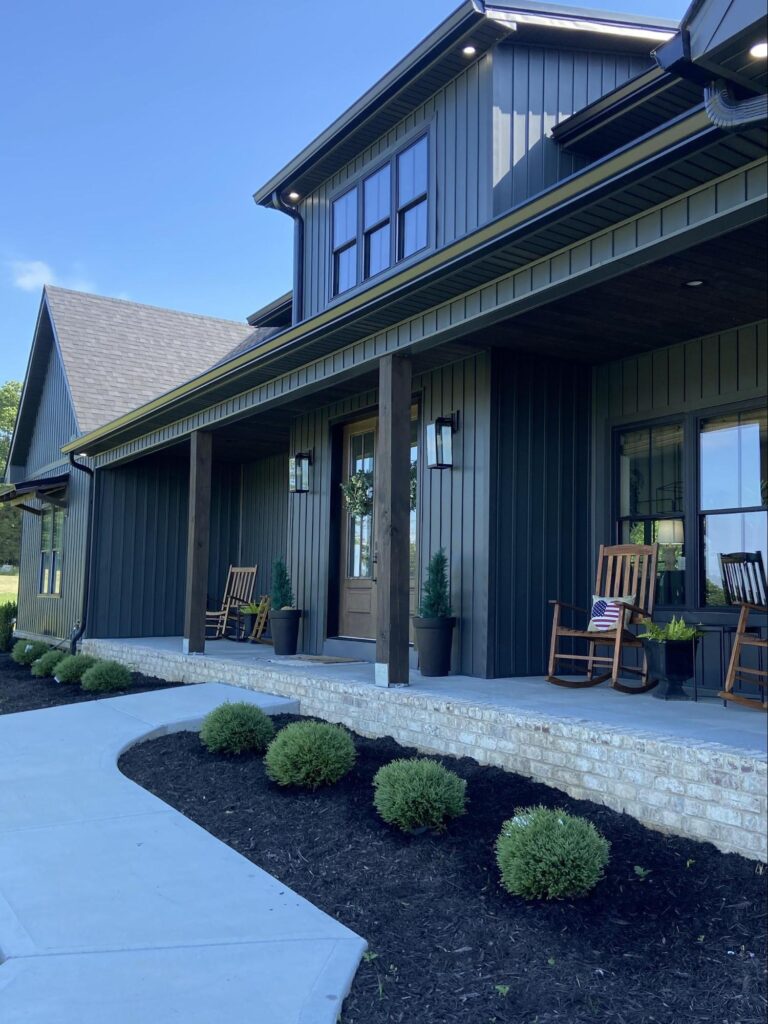 I felt like he deserved to showcase his most prized trophy in our great room.  Once hung on the wall it was like the whole design of the home clicked into place. Much to my astonishment I loved it! Don't tell him that though or he will have it looking like Bass Pro or Cabela's in here. But there was something about that deer head and the many antler sheds my kids have found that resonated with me. The soft colors, organic nature of the deer and the antlers that just brought a classic and rustic yet refined element to our home.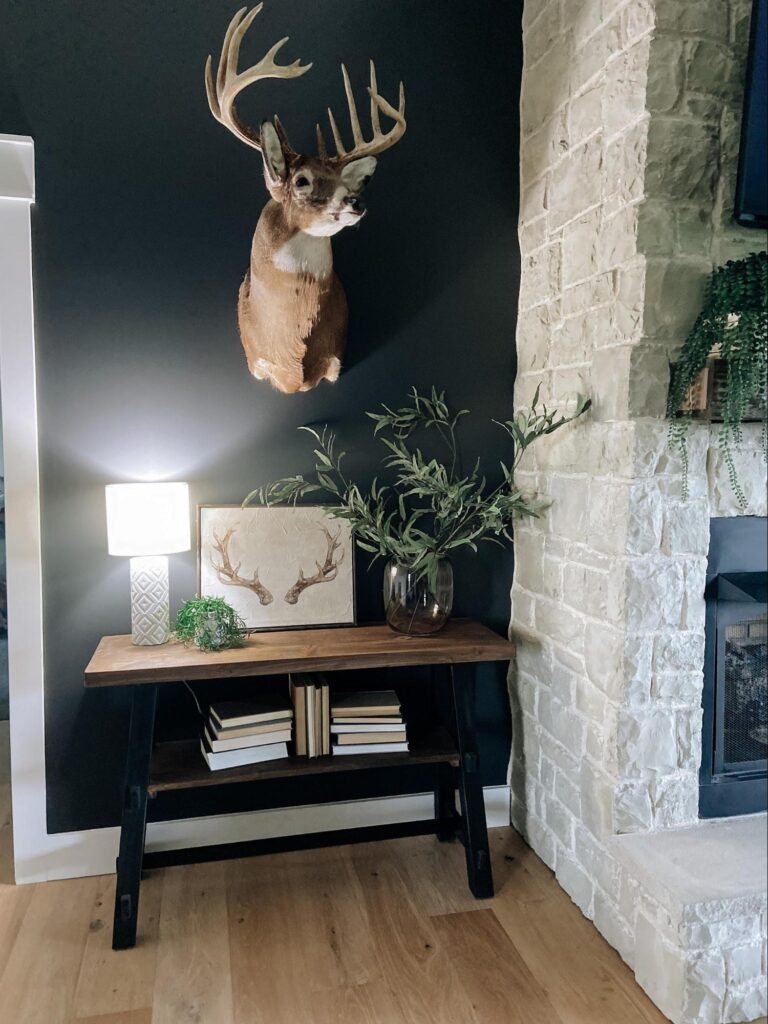 I love this deer mount against the modern element of the black wall color. It just stands out so much more.  Maybe not trending per the internet, but the antlers I have used throughout our home's decor have added a personal and unexpected touch.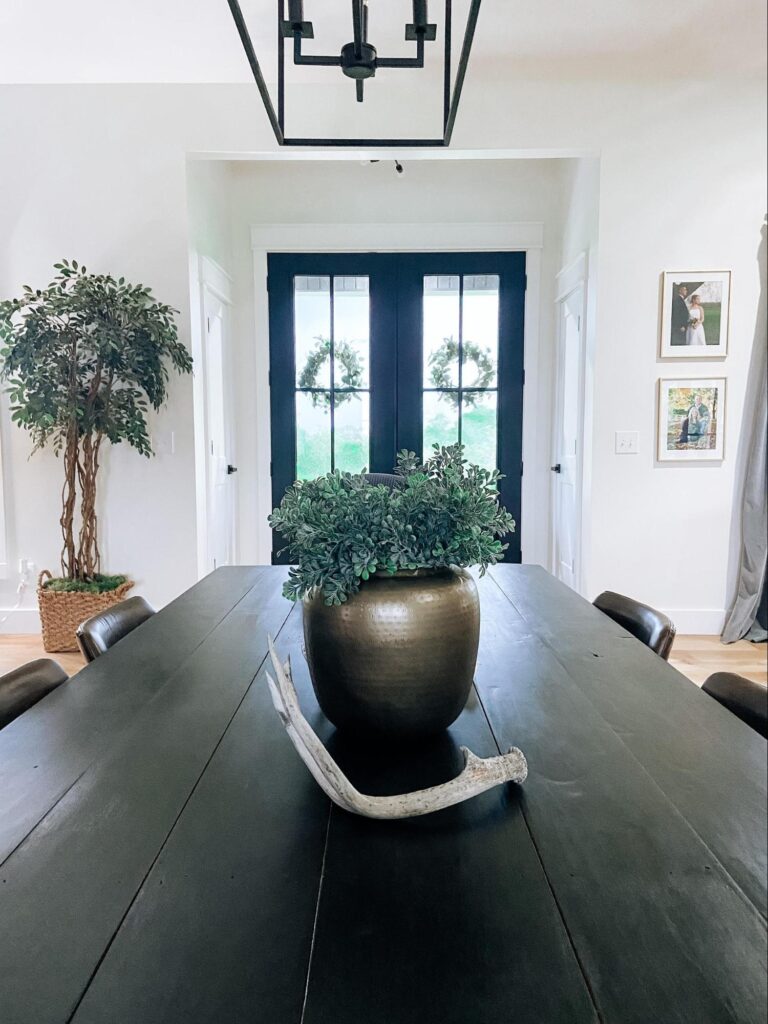 Using a rustic element with a new purpose such as for home decor isn't a new concept by any stretch. Flip through the catalogs of Arhaus, Pottery Barn or Serena and Lily and you will find rustic and organic elements to their pages. But there is nothing like harvesting an animal that feeds your family and can live on in the style and story of your home, it just means more. Decor pieces with a story are my favorite. Also by adding the deer antlers throughout the room it really helps carry the style and make each space flow.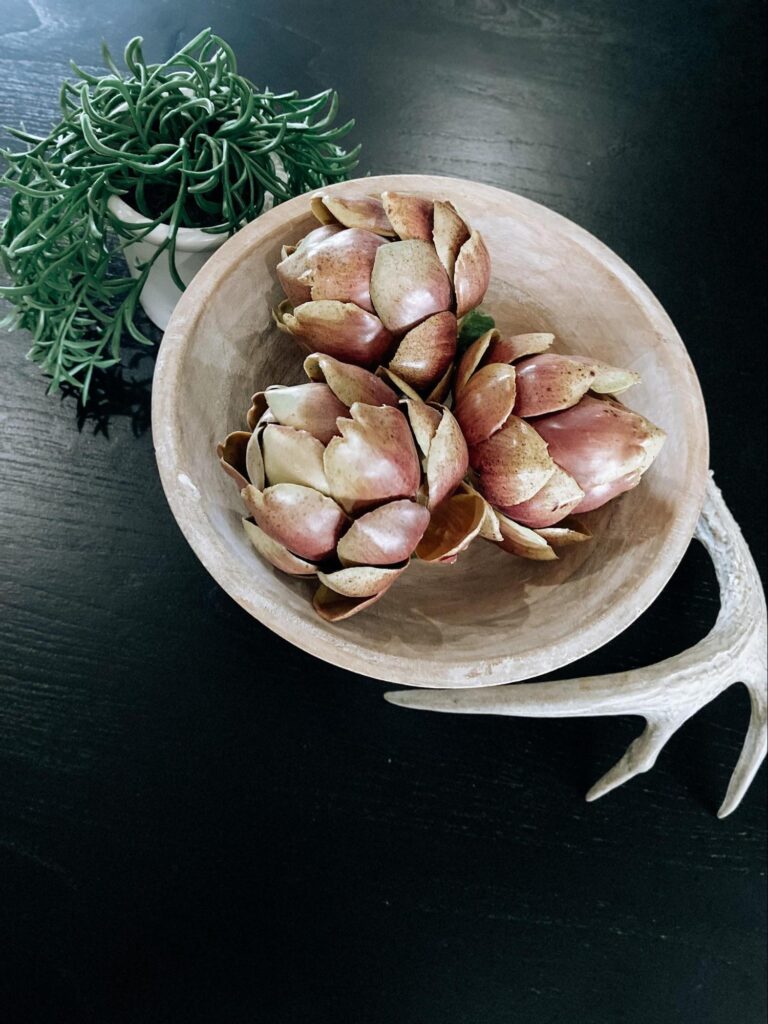 The antlers on the coffee table and dining table add an unexpected touch of rustic as well as interest.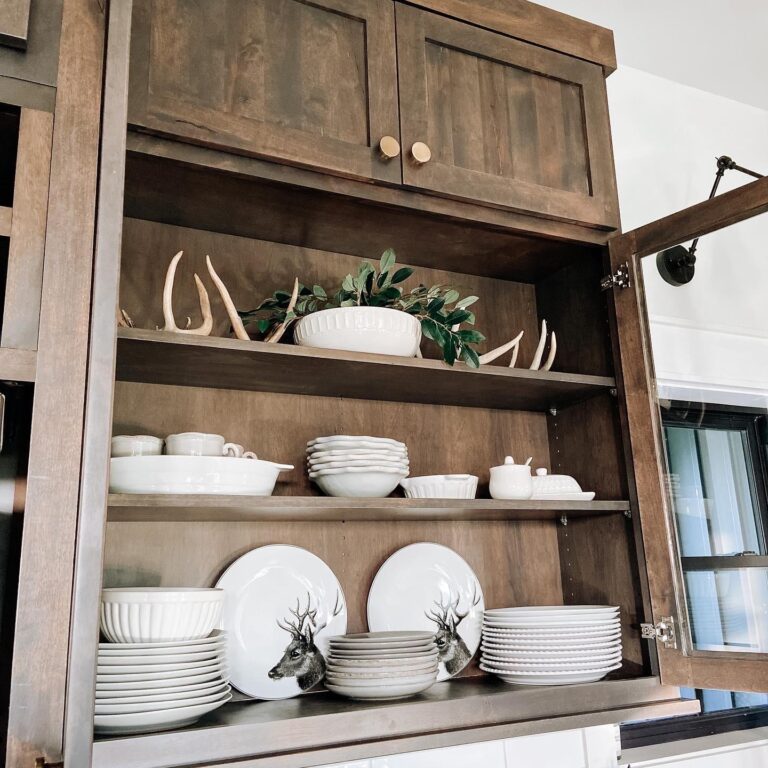 I also added them to our glass kitchen cabinet display. Combined with the dark hickory cabinets and white simple dishes they balance out the shelves nicely.  They add beauty to an otherwise functional spot.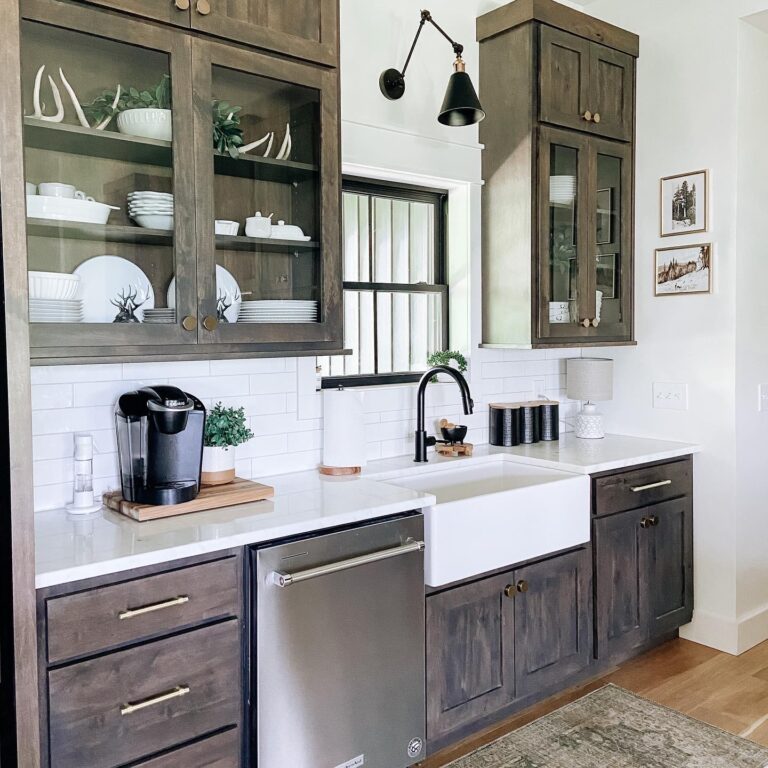 So if you are looking at your home and something is missing with your decor try adding a rustic touch.  Whether it be deer antlers, turkey feathers or even your husband's taxidermy, it might surprise you what a beautiful element it may bring to your home.