Chicken & Waffles with Spicy Syrup
What's better than perfectly fried golden chicken delicatley placed on fluffy homemade waffles? You guessed it, absoluetly nothing. However, you can amplify your Southern staple dish with a quick and easy 3 ingredient Spicy Syrup recipe. In the dish pictured, I added blackberries. They most definitely completed the dish.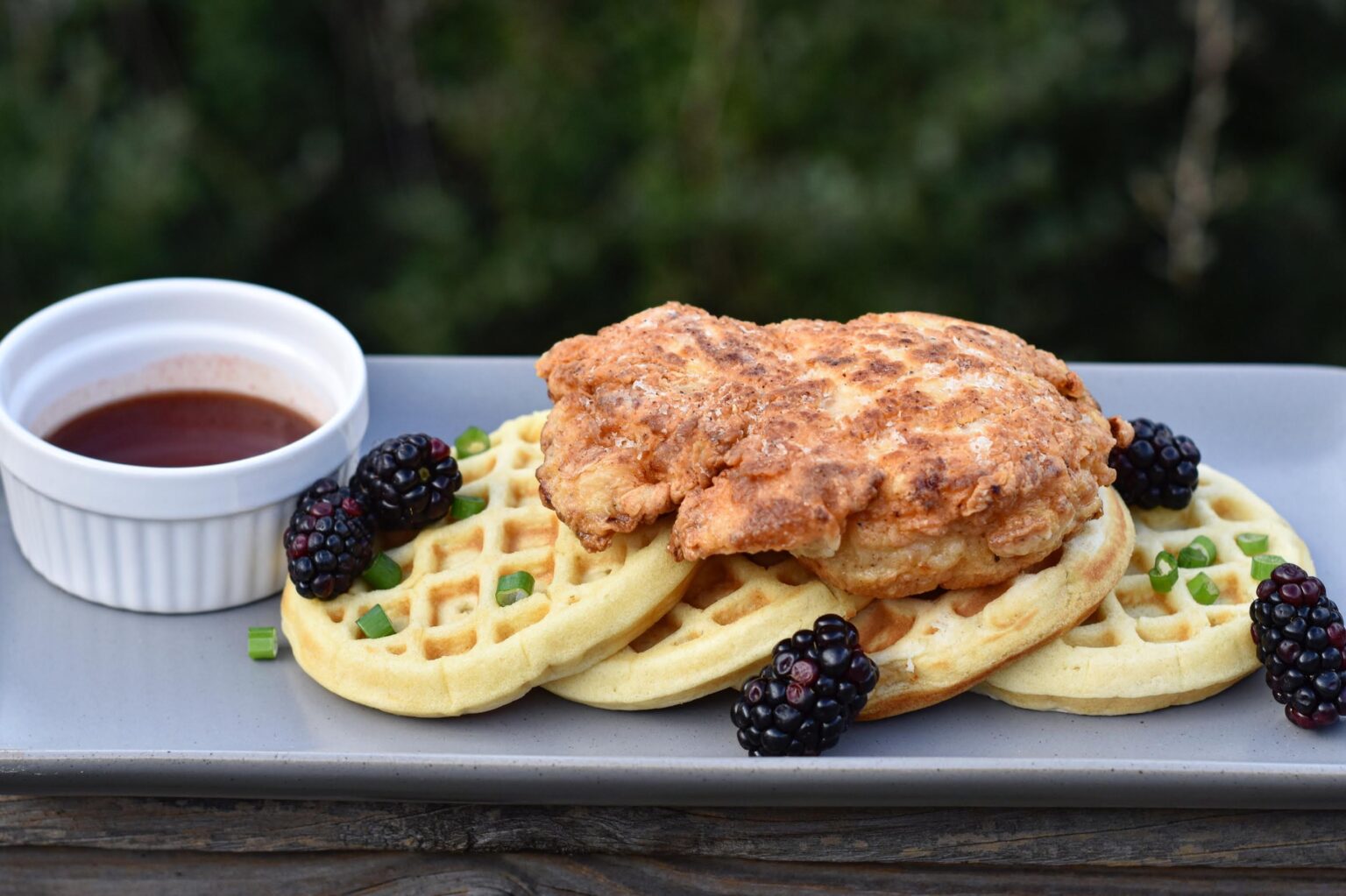 1 Cup of your Favorite Maple Syrup
¼ Teaspoon Crushed Red Pepper Flakes
¼ Cup of your Favorite Louisiana Hot Sauce (I prefer Crystal's)
In a small pot on medium heat, add in all the ingredients.
Stir slowly until the syrup is simmering, then take off of heat.
Serve.