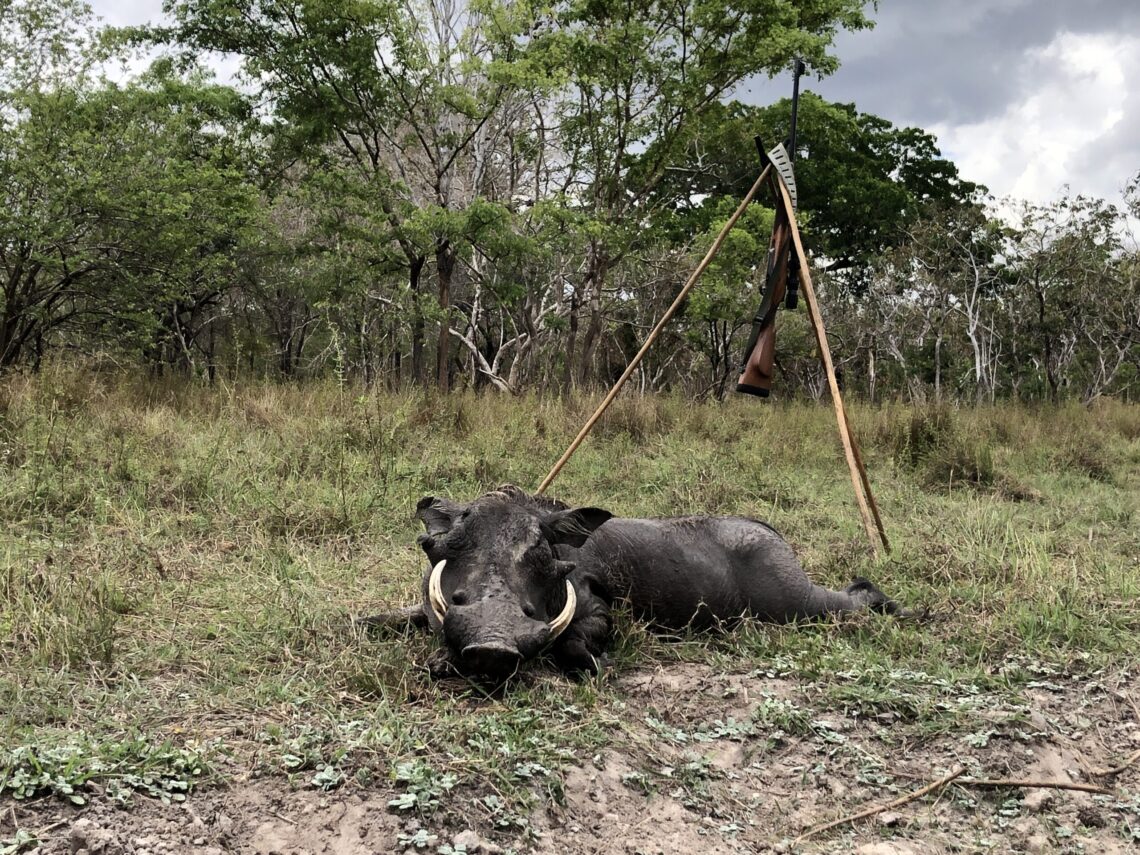 Hemingway detailed his struggle trying to bag a Greater Kudu in his book  Green Hills of Africa. He wrote about  how it was a pleasure to hunt something that was a challenge but having a time limit in which to do it was not fun; his exact words are 

It was October 1st, 2021  and I was starting to feel that my time was up for bringing a warthog back to my home state of  North Carolina. It was our last hunting day in the Selous Game Reserve of Tanzania with Game Trackers Africa and I was  trying to mark the last two wants off my wish list : a waterbuck and a warthog. I had wanted a warthog for about as long as I had dreamed of hunting Africa.
People that are non-hunters or have no desire to go on Safari might have no idea what a Greater Kudu is or know the difference between a Red hartebeest and a Lichtenstein's hartebeest. Still, if they have watched any National Geographic or " The Lion King," they know that a warthog comes from Africa , and it's an iconic animal of the continent, and to me, they are just cool looking.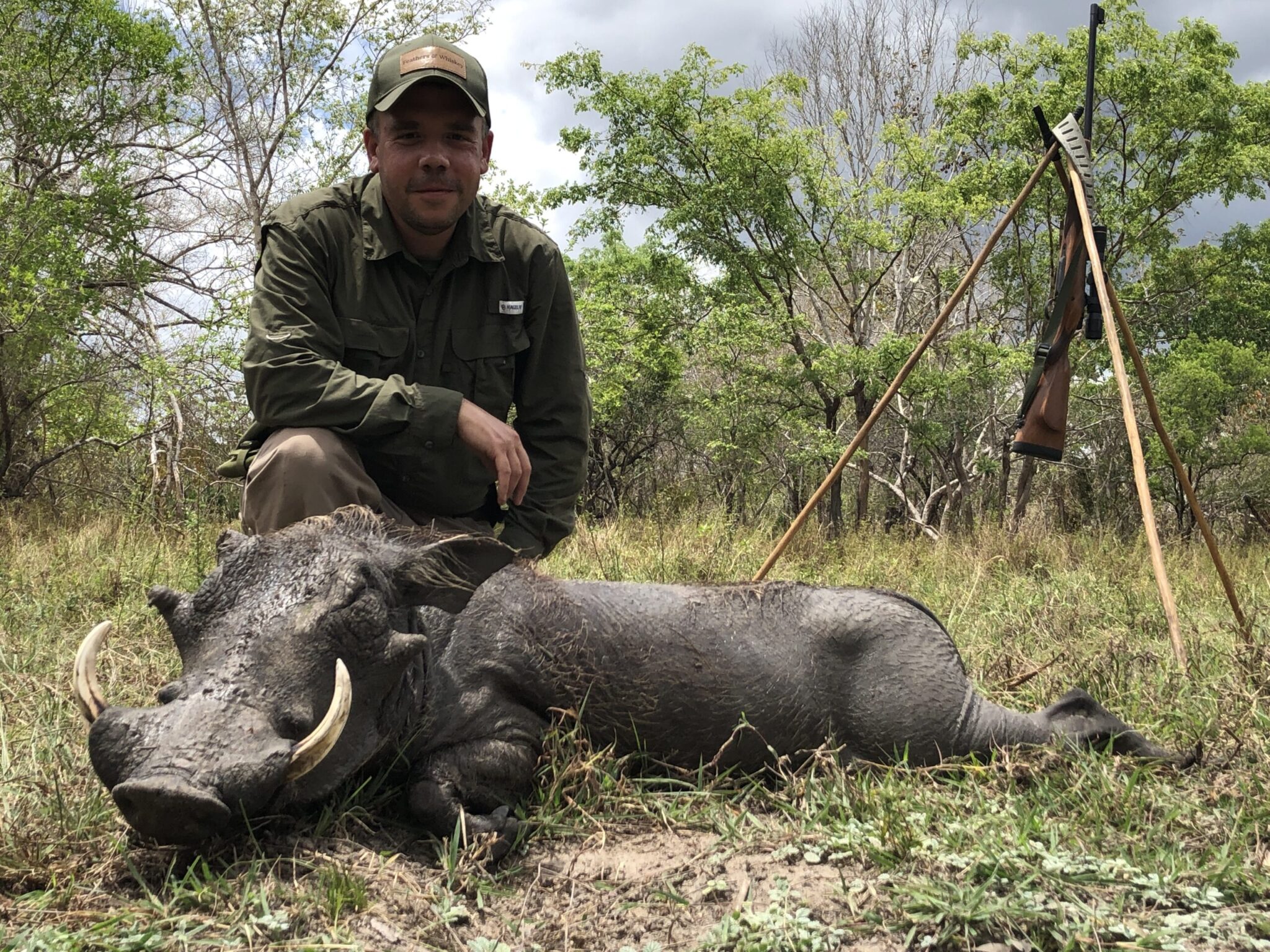 During my Safari in Zambia in 2018, I saw warthogs, but they were either females or young boars. The Selous is home to a very healthy number of pigs. We saw a lot of warthogs each day; at this point in the hunt, I had missed shot opportunities at two good boars and was feeling a bit discouraged. We saw hogs on the final hunting day and even tried a stalk, but they were non-shooters. Then as I was about to give up and come to terms with the fact that it might be my third trip across the pond before I took a pig, Africa took pity on a Southern boy, and my luck changed.
The trackers spotted a lone boar enjoying a mud bath in a waterhole, and this time I didn't mess up the accuracy of my rifle. I had missed bigger boars than the one I finally walked upon, but the size did not matter then, and it does not matter to me now. I wanted a free-range boar, and I took what Africa gave me, and I couldn't be happier.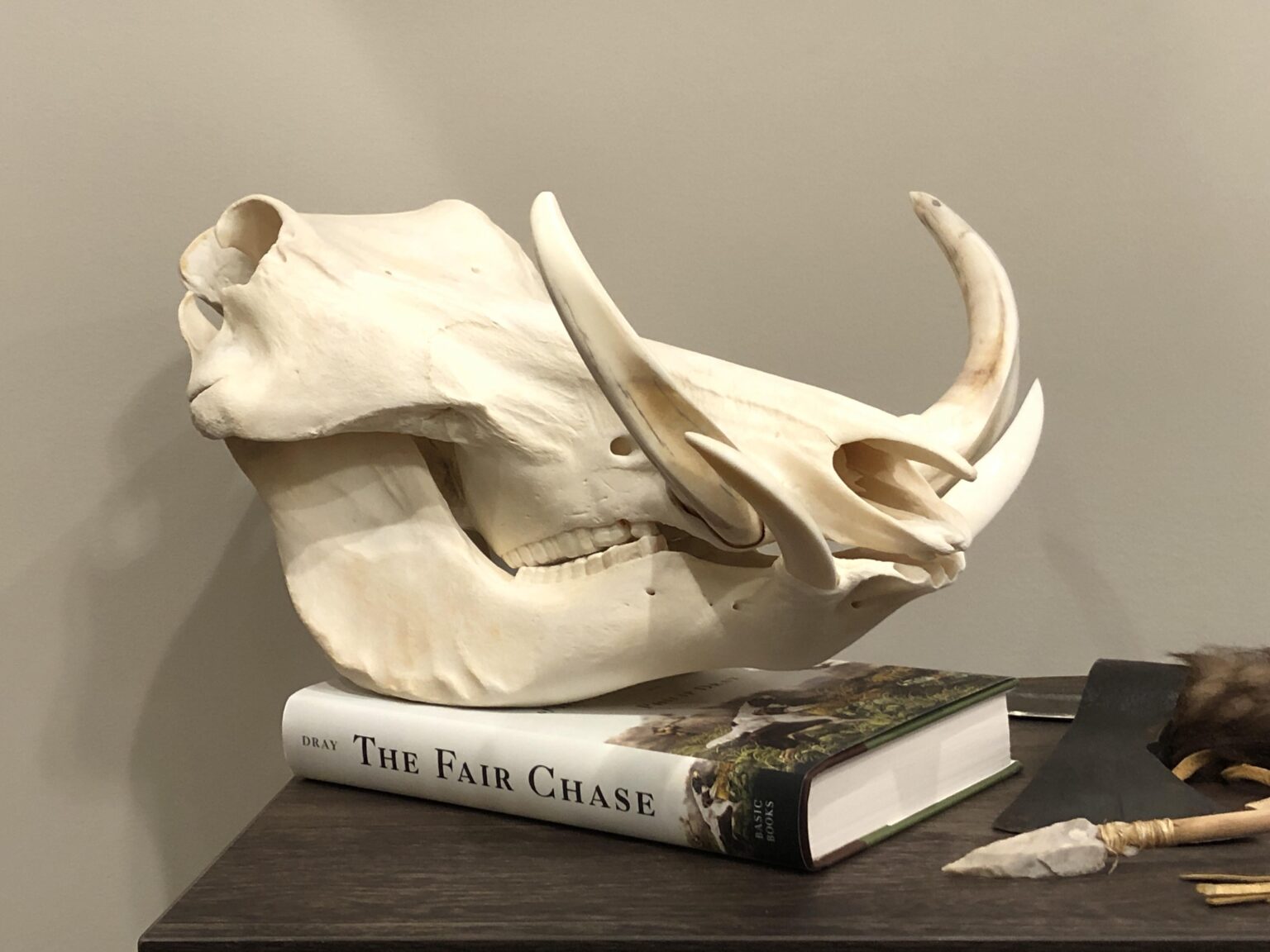 Now that the skull mount is back and in my library I look at it and fondly remember the feeling of running my hands down those ivory tusks after all the effort it took to make that dream a reality. I am not a fan of time limits, but I love the chase and warthogs!