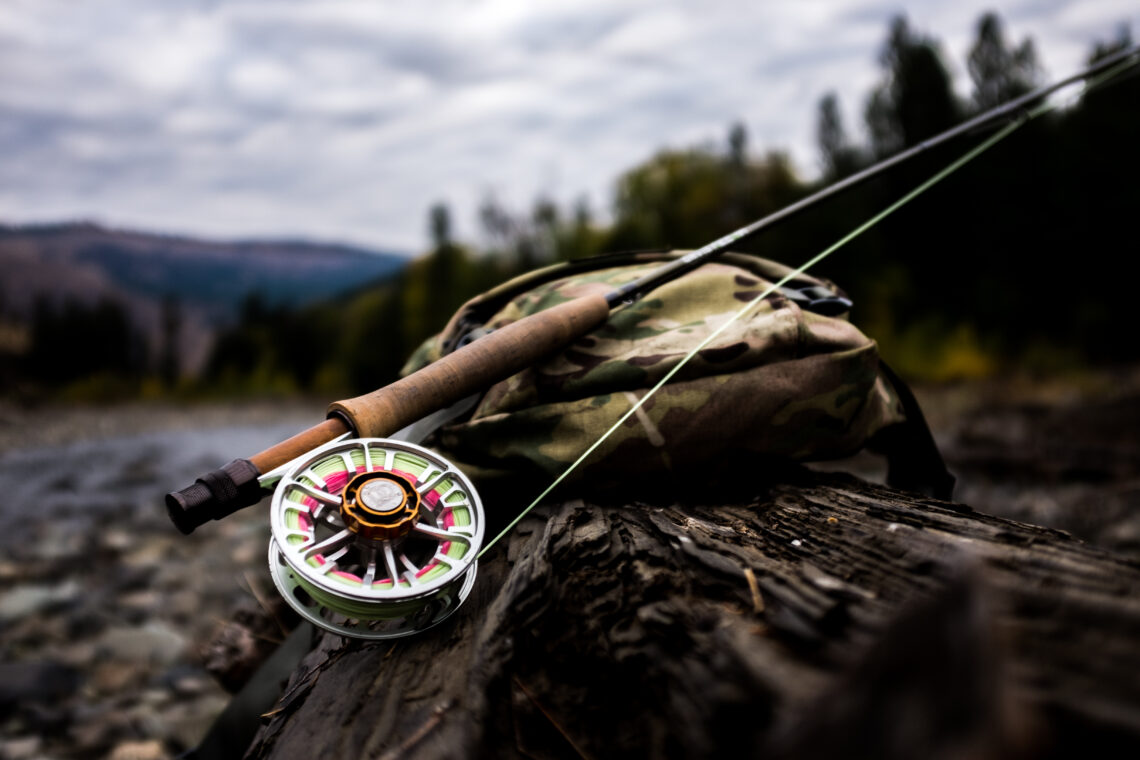 "Come on, let's go get in the truck," I say as I grab Shiner's leash. His ears perk up, and his tail wags as he rushes to beat me to the door. It's early, probably too early for what we're going to do. Most wouldn't wake up at 4:00 and drive the better part of three hours just to catch trout that are smaller than some articulated streamers, but we would. 
The drive is dark; I haven't seen another car since I got out of the city 45 minutes ago. The radio is starting to come and go, and eventually, I just turn it off. 
As I close the truck door, I'm greeted by one of my favorite sounds; silence, interrupted by the murmur of a creek somewhere far below me. We've made it. Shiner doesn't waste any time running around marking his new territory. I watch him for a minute, then proceed to get my rod ready. The first few parts of the process are easy; assemble the rod, attach the reel, run the line through the guides. Choosing the fly is always the hardest. I should probably wait to see if a hatch is coming off, but instead, I tie on a size 16 Adams. It's always the Adams, that perfect little gray fly that imitates everything and nothing at the same time.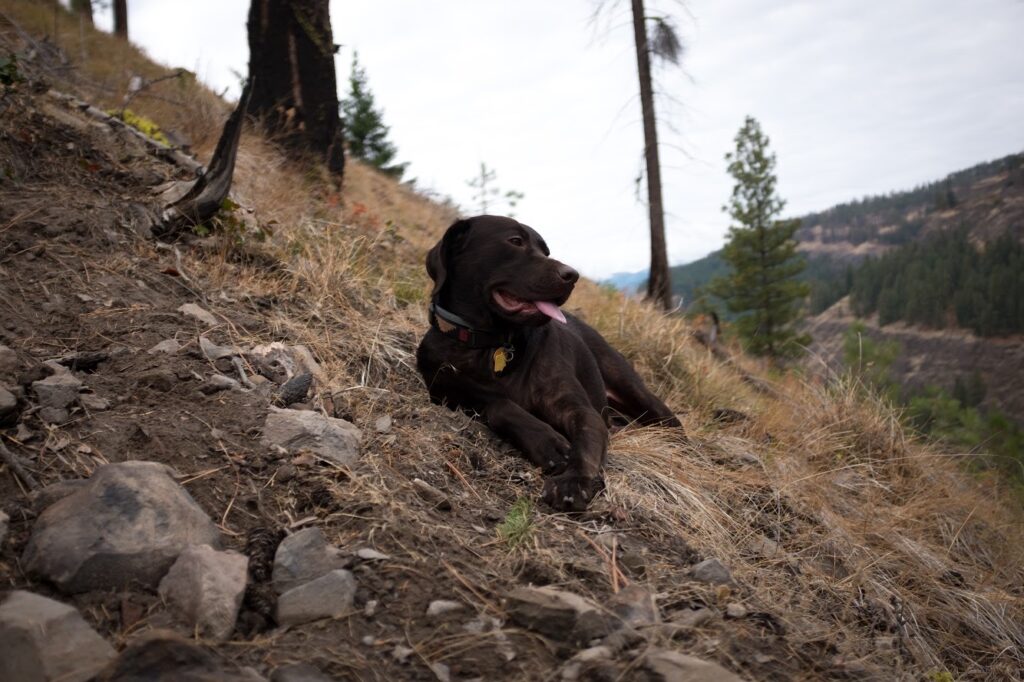 We make our way down the steep hillside toward the creek; me having to lean on the lodgepole pines to help maintain balance. Soon the pitch levels out and pine needles change to grass then tumbled river rock. As soon as the water is within view, Shiner bounds off and splashes in. He doesn't have the best streamside manners. The canyon is beautiful. Grass stretches up the opposite hillside growing out of the black, rocky, volcanic soil. A few pines are scattered here and there, but not in the concentration of ones behind me.  The crisp fall air and the shortening of days has signaled the few aspen trees in the bottom to turn to shades of gold. As I look behind me to the east, the rising sun has illuminated the sky with hues of indigo and peach. This is where I'm supposed to be.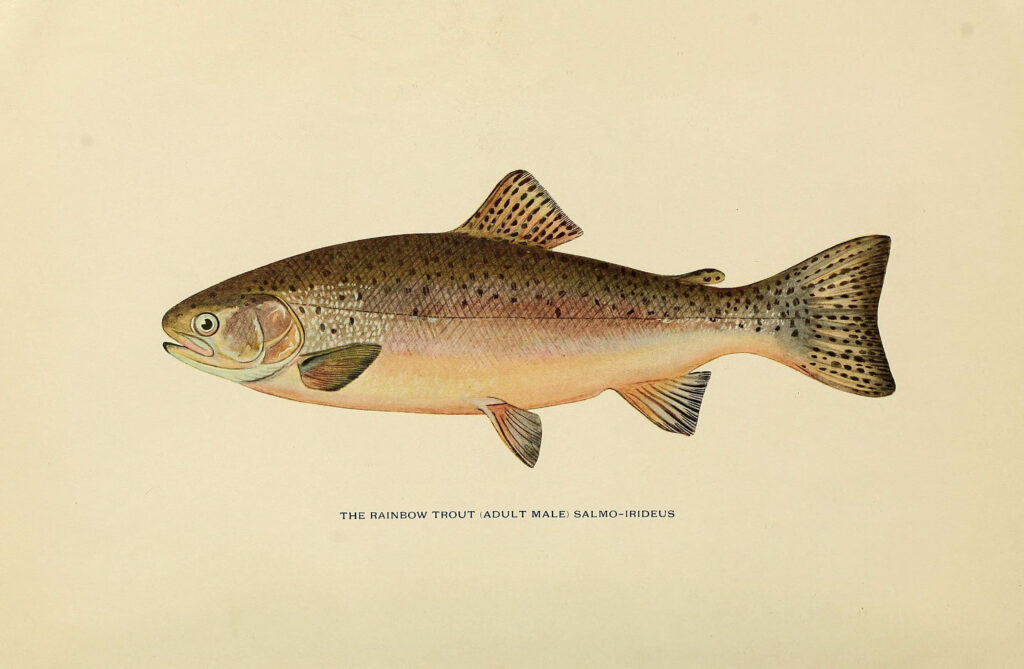 The Adams was the right choice. On my first cast, a seven-inch rainbow slips out from behind a softball-sized rock and demolishes my fly. This creek is packed with fish just like this: fat, feisty, fine. With olive backs specked in black, rosy lateral lines interrupted by iridescent parr marks, and bellies the color of ivory, these little fish are lookers. Though I've only caught wild rainbows like this one, I've heard that this creek holds some native west slope cutthroat, and that's what I'm after.
Having only read about, and looked at pictures of cutthroat trout, I wonder what it will be like to hold one. They have an uncomplicated but sophisticated aesthetic. Where the brook trout is a Warhol, bright with color and flair, the cutthroat is a Rembrandt, spare but honest. 
After a few hours of fishing, and catching a bunch of rainbows, I decided that its time to head upstream and try to find a cutthroat. Shiner, now sitting right at my hip since I began catching fish, watches as I reel up my line and pack away my fly box. We make our way back up the hill, get in the truck, and head down the road.
The pool is stunning, a geometric face of basalt leering over a deep blue run. After a couple of casts right up next to the cliff, I put one in the middle of the pool and let it float lazily in front of me. From out of the shadows, I see a flash, then my fly disappears. I set the hook. This fish feels different from the ones I caught earlier. It's a cutthroat, and a sizeable one at that. Sizeable is a relative term, but I have never been happier holding a fish than I am right now with this ten-inch cutthroat. As I watch it swim back through the clear water, I smile.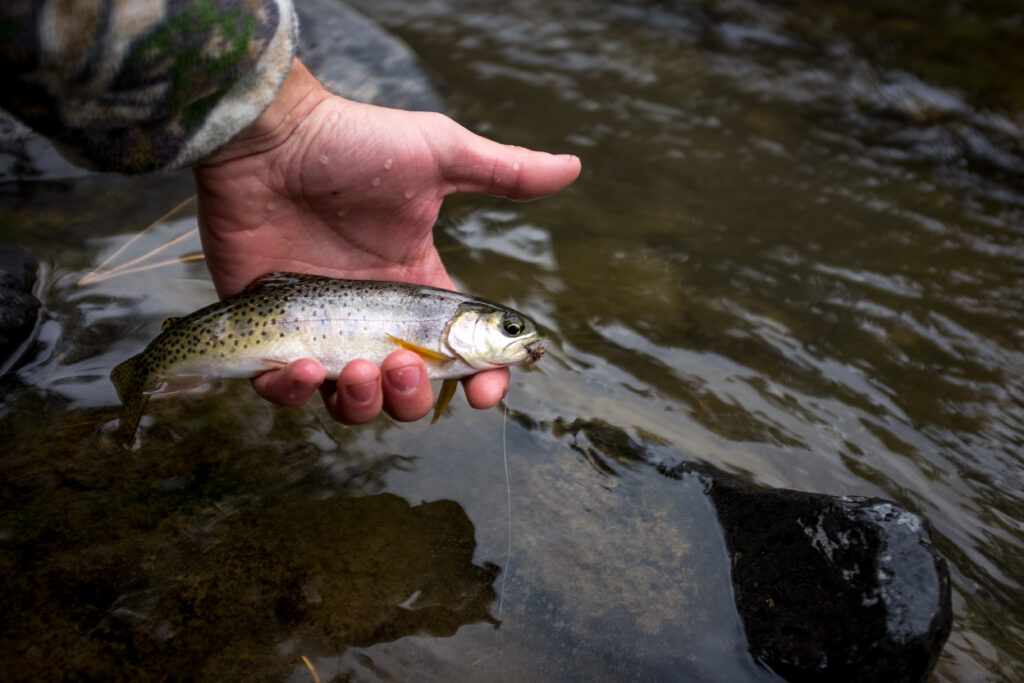 We hike out of the canyon and sit down at a rock outcropping overlooking the creek. Below, it twists and turns through a maze of aspen and pine. Far to the west the big mountain, which no doubt provides most of the water for this extraordinary place, is covered in its first snow of the season. As the air begins to cool and the light fades, I survey this alluring landscape. My mind is clear and calm. Today was a good day.