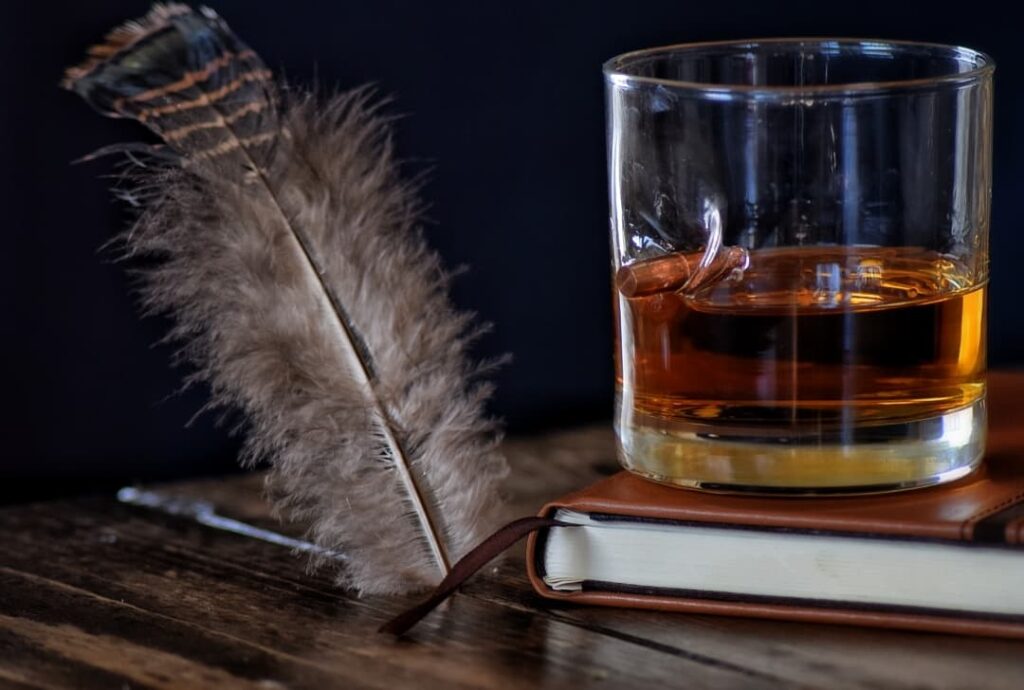 I'm Michael, and I want to welcome you personally to the Feathers & Whiskey Online Magazine
 In the spring of 2018, I was discussing books, hunting, whiskey, and writing with my good friend and co-founder Robbie. He casually mentioned the phrase "feathers and whiskey". I was struck by the imagery evoked by the combination of those words and how the  perfect day was created from it, one spent afield gun in hand and later at the end of it sitting by the fire and reflecting on the days' events.A few weeks after our conversation I still had those words echoing in my mind. I often found myself  repeating the phrase to myself thinking how it encapsulated every aspect of the things in this life that I love. After ruminating upon this idea, I told Robbie that this phrase could be the start of something and the decision was reached to use the name for a new Sporting Journal "Feathers & Whiskey" was born.
 Feathers & Whiskey™ is rooted deep in our hunting and fishing heritage and traditions, but articles in the journal will run the gamut and include features on sporting lifestyle, whiskey, food, literature, art, travel, and southern culture. 
 The Feathers represent the time spent enjoying the sporting life on the water, in the woods, or the fields and because the southern sportsman or woman is not one dimensional the sporting adventures featured will be below and beyond the Mason Dixon. 
The Whiskey represents the end of the day after the guns are oiled and the rods put away, the dog is fed, and you open your journal to relax and toast the day.
 We hope that you will enjoy the articles featured here and don't be surprised if you see an article about hunting cape buffalo in Africa followed by one showcasing a new Charleston, South Carolina restaurant. 
Hemingway once said  "In order to write about life, first you must live it." 
– Michael