Ward Allen: The Shakespeare Quoting Market Hunter Of Savannah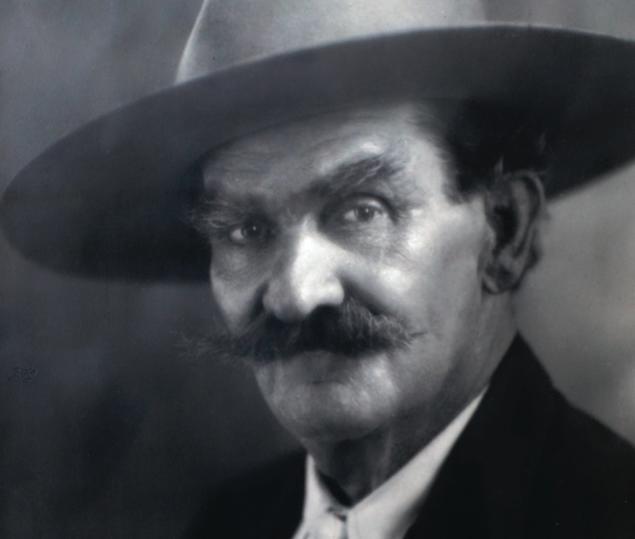 Ward Allen was born on August 8th, 1856, heir to the Allen Plantation known as Allen's Station. This plantation was known as one of Savannah, Georgia's most extensive, but Ward grew up and turned his back on a life of privilege. Instead, he chose a life on the river as a market hunter with his good friend and hunting companion Christmas Moultrie who was born on Christmas Day in 1863 on the Mulberry Grove Plantation. Moultrie was Savannah's last child born into slavery. Together, this duo supplied the local markets and restaurants with waterfowl.
As a boy Ward hunted and roamed  the woods surrounding the plantation. His father was keen on him becoming a  lawyer so he sent him to the best schools, but Ward had a wild streak and had several run-ins with the law, including the killing of a Carpetbagger in Augusta. Once while in Moscow, a Russian barber cut off Ward's prized handle-bar mustache after he fell asleep in his barber's chair. If the police had not intervened, he might have had another murder on his hands. Ward, who was quite the intellectual,  was a fan of Shakespeare and could quote his work at will. He also learned to speak Latin and Greek while in school in Scotland. In 1895, Ward married Lucy Stubbs. The marriage was a rocky one, with Ward appearing  in court many times due to shooting off his guns in town or other public drunkenness and game law violations. Once while drunk he shot out the eyes of his Lucy"s portrait on the wall of their home.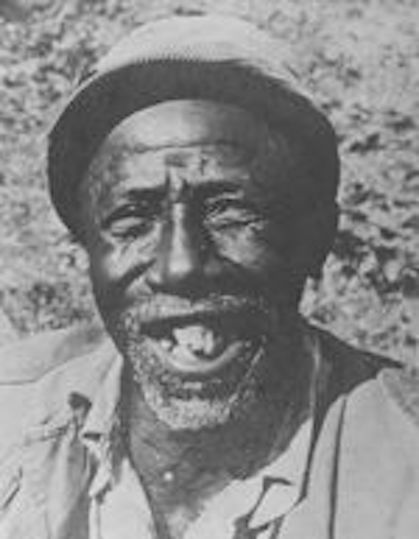 The Allens' only child was still-born, and it was not long after that Lucy was committed to an asylum and Ward left to live on the  Savannah River. On the river, Ward was free to hunt and live as he wished, and his skill as a hunter and his understanding of the game he hunted was well known to all. Ward was an excellent shot who took pride in the care of his guns and hunting equipment. He was quick to call out anyone he did not feel hunted up to his standards or took it as seriously as he did.
His life on the river did not keep him from having brushes with the law. Ward had a contract with the DeSoto Hotel to supply them with ducks. On one of his daily trips to town, after he had been drinking at the DeSoto Bar, he walked into the street and started firing off his .45 caliber pistol. A policeman, when asked to stop Ward, famously replied he would be glad to soon as Ward fired his last shot. The policeman was obviously well acquainted with Ward and his shenanigans. 
Hardly anyone remembered Ward when he didn't has his handle-bar mustache, and they didn't remember when he did not have a pair of Chesapeake Bay retrievers. Ward was very fond of the breed and sang their praises. His dog training ability was legendary. The dogs followed their master and waited outside the bars while Ward drank and quoted Shakespeare. Ward took the passing of his favorite dog Kenno incredibly hard. 
Ward knew he was living in a world that was changing, and he used his influence and eloquent speech to write letters and speak out on common sense game laws that would benefit both hunters and wildlife . After Kenno's death, Ward started to change. He left three of his guns at a Savannah hardware store with the instructions that if anything happened to him, they were to be used to settle his bill. On August 28th, 1931, the body of Ward Allen was pulled from the Savannah River. His friends had become suspicious on that Monday when he failed to make his daily trip to town, and when a later search of his houseboat found his remaining retriever unfed, his friends knew something was wrong. Ward had lived his life on the river, but never learned to swim. When his body was discovered in the river clad in pajamas, it was suspected that he might have accidentally fallen in the water. His affection toward his dogs would not allow him to leave one without food and care. The passing of Ward Allen was the passing of a figure larger than life who had his faults, but lived life how he wanted. He lived on the river that he loved doing what he loved during a time the numbers of ducks seemed endless.
Jack Cay, Jr. grew up hunting and visiting with Christmas Moultrie, and it was through these visits he learned of Ward and the times he and Christmas shared. Jack wrote these stories down, and later his son John Cay III put them into the book. Ward Allen: Savannah River Market Hunter. The book was made into a movie starring Jim Caviezel as Ward, Chiwetel Ejiofor, as Christmas and Jamie Alexander as Lucy. If you are interested in the story of Ward, I would suggest reading the book and then watching  the movie. You can find the book and movie on Amazon. I have included the trailer for the movie below.