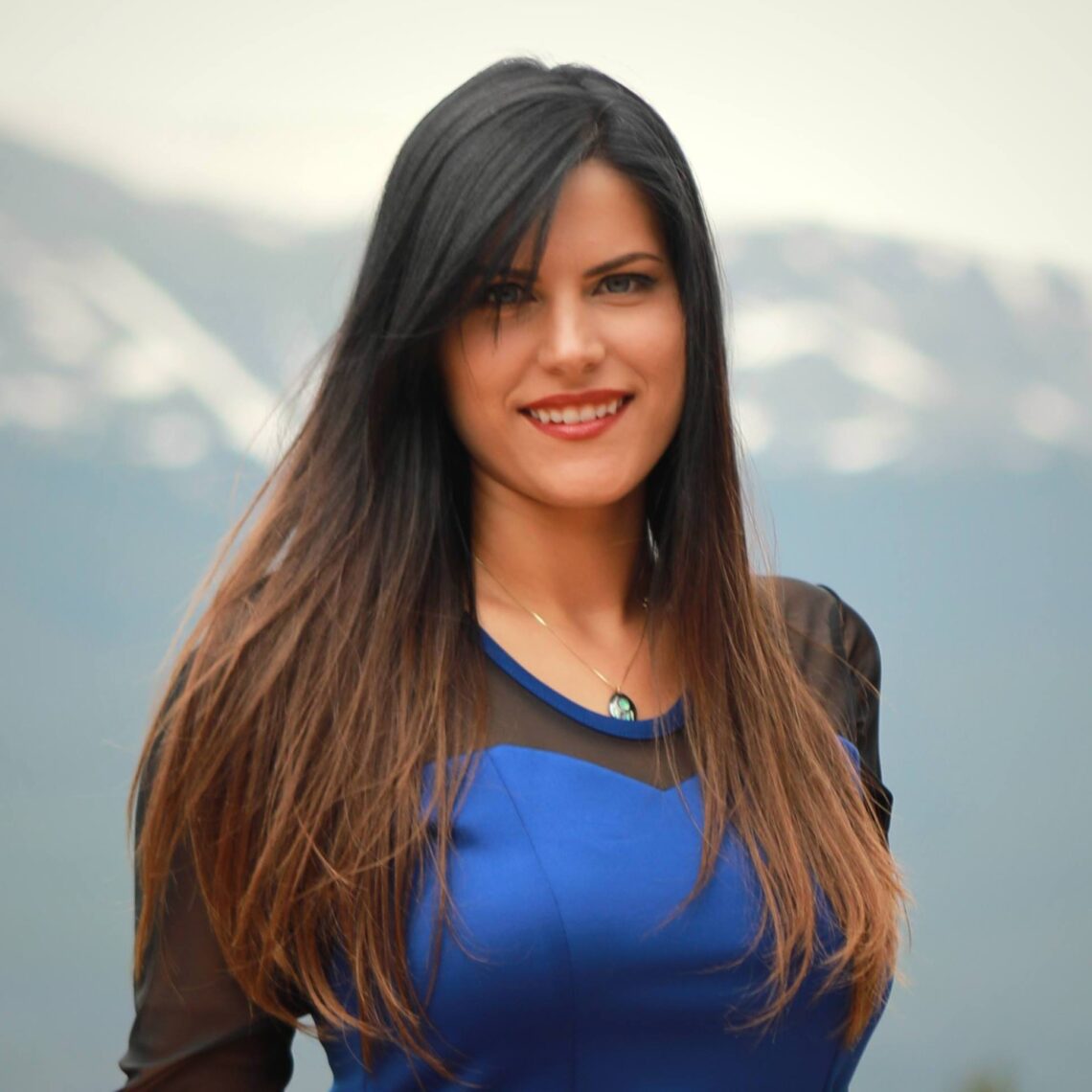 From Alaska to Africa: The Art of Rebekah Knight
If you collect sporting or wildlife art, you are familiar with Rebekah Knight. If not, allow me to introduce you to this Missouri based artist. I have had the pleasure of knowing Rebekah for several years, and aside from being a talented artist, she also has a passion for wildlife and wildlife conservation. She recently had a break in her busy painting and travel schedule, so she graciously gave me a bit of her time for an interview.
What is your earliest memory you have of expressing your artistic talent?
My earliest memory of creating art goes back to my toddler years, when my favorite thing to do was color and play with Playdough. Throughout most of my childhood being homeschooled, I spent much of my free time drawing pictures of animals; mostly horses.
What mediums do you currently work in?
I currently work primarily in oils for my larger pieces, and I like to sketch and do smaller studies with various mediums including graphite, pen, charcoal, scratchboard, and watercolor. 
Who is your most significant influence in art?
Oh man, that is a loaded question. I've had a lot of influences. In my earlier art years, my biggest influences were wildlife artists who were well-known in the Waterfowl art community, such as the Hautman brothers, Scot Storm and Richard Clifton. As I've progressed and made more connections, I've gotten to know so many great artists. One that has greatly influenced my work is Dustin Van Wechel. I've had the privilege of attending one of his workshops and it was a pivotal point in the way I approach oil painting. Another huge influence is, of course, Robert Bateman. His compositions are unmatched.  John Banovich, Greg Beecham and Jan Martin McGuire are a few others I can't leave out. My more recent sketch and line work of various mediums have been influenced by artists like Manu Carrasco, J.A.W. cooper, and Peter Han.
Where does your inspiration come from?
Another loaded question! In addition to the influential artists I just mentioned, my inspiration primarily comes from observing animals and how they behave and interact in their natural habitat.  It's soothing to the eyes and mind to look at the infinite colors and textures of nature, and I want to bring that into my paintings. I also draw a lot of inspiration from visiting galleries and studying great pieces of art in person. It always fuels my desire to go create art right away.
Are most of your work inspired or commissioned?
Most of my work is inspired. I used to spend a lot of time over-working myself with commissions of subjects and compositions other people wanted, and it began to burn me out. These days I only work in a few commissions per year of my own compositions (the client may choose the size and subject). All of my other work is either an entry for a competition or purely based on inspiration and the feeling of urgency to paint it.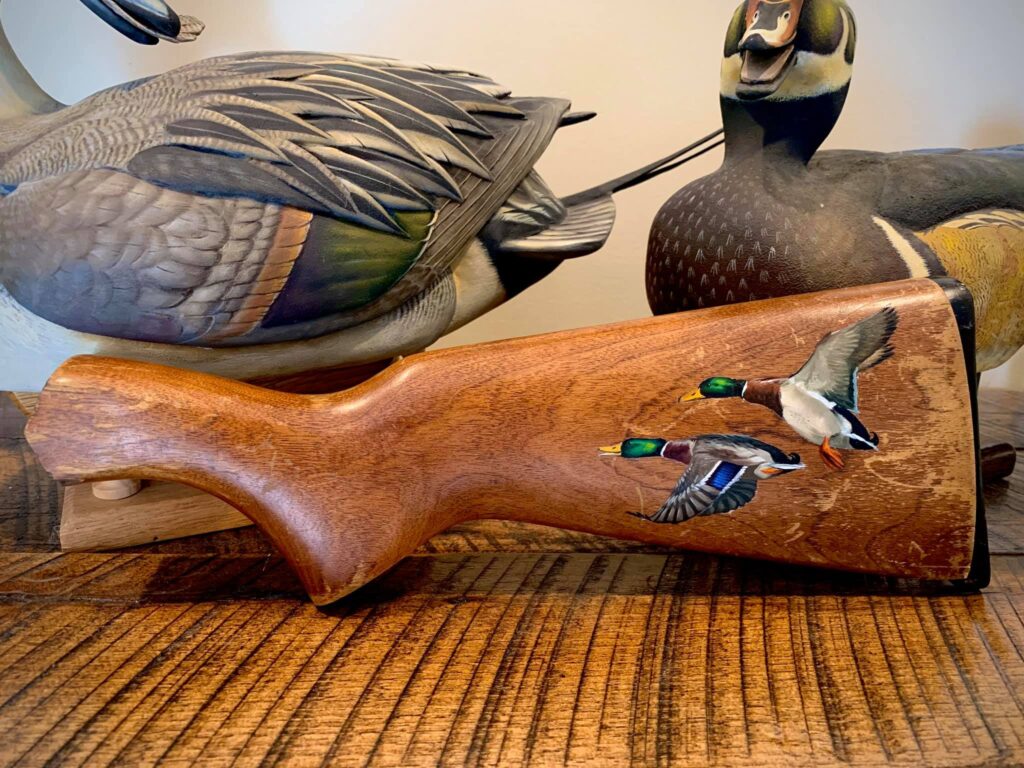 What part does travel and photography play in your art?
That is another big question, but on the surface, its a circle. I do my art so that I can travel and get the reference photos that I need for the animals that I paint. Then, painting the animals allows me the ability to travel more and have those incredible experiences photographing wildlife. More importantly, going and observing animals in the wild helps me reflect the tiny nuances and details that hopefully bring them to life on canvas.
Tell us your thoughts on hunting and whether or not this has affected your work?
I am a hunter and I fully support hunting. I grew up in the outdoors and was introduced at an early age to the realities of the circle of life. I remember watching my dad gut a deer when I was very little and later killed my own. For me, the kill is only one chapter of the story. Hunting is so much more than killing an animal. It's the entire process from listening to the woods wake up to serving the harvest at supper. It's not just observing nature but participating in it. I gain much more understanding of an animal's behavior when I interact with it.  Many seasoned hunters can tell you far more about an animal than any nature book. Of course pulling the trigger is a very humbling moment and there is a sense of sorrow for that animal, but also an overwhelming sense of gratitude. Hunting causes me to want to celebrate and honor these animals even more through my art.
In your own words what makes art important in our culture to see and experience?
Art, in general, is a visual (or audible) expression of an individual.  It's a universal language that connects all of us as humans. Art conveys a message in a way that words cannot. It evokes emotions. It communicates.  Within our American culture, there are many different sub-cultures, and art is a big part of what distinguishes one culture from another. Dance, music, and fashion are all forms of art that unite and connect people who have common ground.  I think it's very important to have those subconscious forms of communication to keep us connected. My art is my way of communicating the way I see nature and animals, which I try to make very true to reality. I think it's really important for people to have a realistic connection to our natural world too.
Do you have a favorite print or project from your collection?
I always try to make my latest piece my new favorite, but it doesn't always happen. Some pieces turn out much more satisfying to me than others.  One-piece I am particularly proud of was a commission of two Dall sheep that I titled "Finest of the Frontier." What I love about the piece is that it takes me back to Alaska to the time that I photographed them, which was a big highlight in my life.  I am also quite happy with the composition. Although I like some pieces more than others, I never call a piece done until I am very happy with it.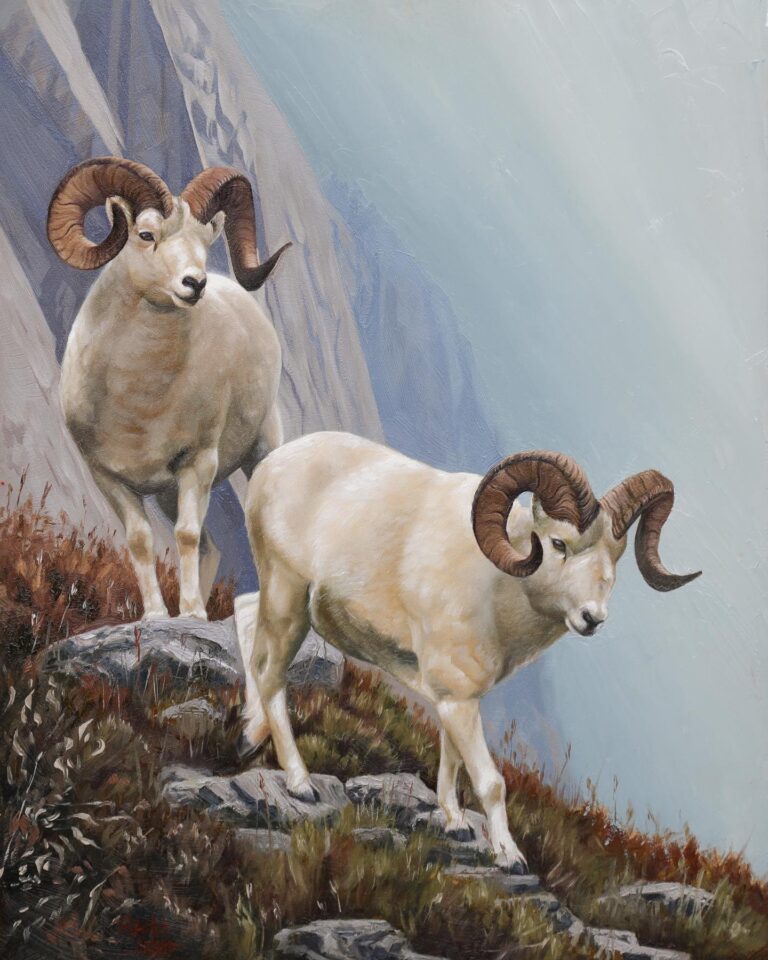 You were featured in the documentary The Million Dollar Duck. What was that experience like, and what does the Federal Duck Stamp Program mean to you as an artist?
Being featured in the film was one of the most fun and exciting experiences of my life, and might possibly even surpass the excitement of winning the Duck Stamp contest, which I have yet to accomplish. I met some great people and made new friends, and got to go to Hollywood and had the experience of a lifetime. Not only has the Duck Stamp program been a huge stepping stone in my art career, but more importantly it has helped me see the importance of conservation and how much duck stamps have contributed to wild habitat. Conservation stamps, in general, are a very direct way in which art is connected to nature and conservation, and that means a lot to me as an animal artist who deeply cares about our wildlife.
What is life like for you outside of the studio?
I work part-time as a substitute rural mail carrier for USPS and my husband Olen is a full-time rural carrier.  My schedule is fairly random since I am always on call, but it works out nicely for me. I don't paint full time yet but I do spend most of my time working on art. When I'm not doing that or housekeeping, I like to go on walks in the woods, ride my horse, read or sketch (and let's be honest, social media takes up more of my time than I'd like). I've spent a lot of time traveling from Alaska to Africa to photograph wildlife, and at any given moment I am looking up airfare or lodging for my next dream trip.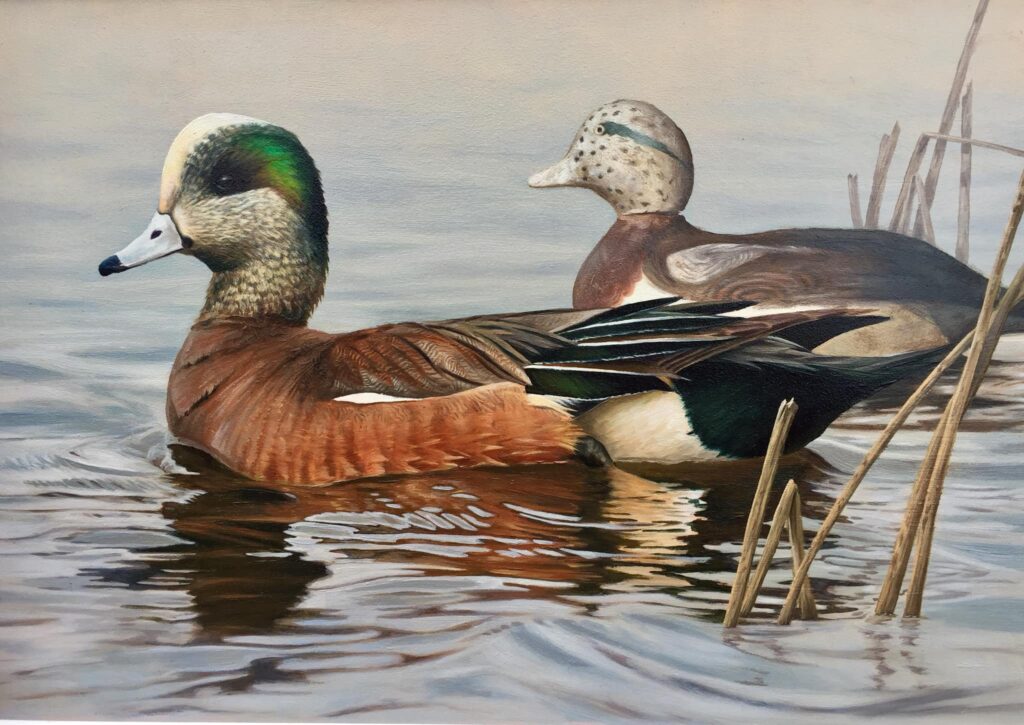 To view more of Rebekah's work or contact her about a commission you can visit her website  www.rebekahknight.com