The Wild Fowl Tastes of Twain
When speaking about Mark Twain (1835-1910), we usually think of him putting pen to paper and not holding a fork. Twain loved to eat. Most people traveling throughout Europe would say the food is exquisite. Whether one is in Spain, France, or Italy, the cuisine is supposed to be the pinnacle of culinary refinement. However, for Twain it was far from it. Twain made it clear while traveling in the 1870s that he preferred and longed for good, ol' American food. 
It was evident Twain was very particular in his eating habits. He craved a looong list of foods. He wrote it had been many months since he had a "nourishing meal". The dishes were described as "a monotonous variety of unstriking dishes." Twain's taste buds wanted carbs, meats, and dairy. He declares he soon will finally have good food upon his return home. Twain puts together a homecoming feast. The written menu includes an ample amount of produce, seafood (various fishes and trout), meats (frogs, Virginia bacon, possum, coon), and of course wild FOWL!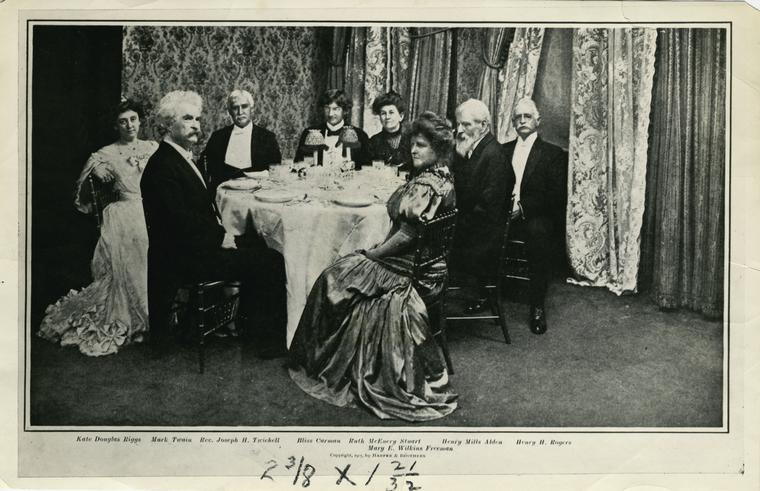 Twain's list of eighty foods he wanted to fill his belly with as soon as the ship docked included six gamebirds; roast wild turkey, woodcock, Canvasback duck from Baltimore, prairie hens from Illinois, and Missouri partridge broiled. The meal is specific.
Some people eat birds because they like to hunt them, others hunt birds because they like to eat them. Twain enjoyed both. Twain's appetite for gamebirds derived from his childhood when he hunted small feathered game in Missouri. As a young boy he carried a small single-barreled shotgun.
It is unknown to the type of gauge, but it is described as not being much heavier than a broom. Let's entertain the hunter in us and say Twain carried a light 20 gauge.
TURKEY. Twain was specific on how he wanted his turkey prepared. He wanted it Thanksgiving style with cranberry sauce and celery.
In "Hunting the Deceitful Turkey", Twain wrote about stalking a hen turkey over a good distance, but never pulled the trigger for he believed he could not hit her. When the turkey would stop, Twain would raise his shotgun and question his marksmanship, thus sparring her life. Twain often ventured into the woods to hunt turkey but returned with wild tomatoes.
I have only turkey hunted for five years, however unlike Twain's lack of confidence in shooting, my excuse runs to just being a poor turkey hunter and never having the opportunity to kill a Tom. But, when I do shoot my first turkey, the bird shall be made into fried Schnitzel with a drop of lemon juice, wrapped in foil cooked over an open fire in the wild.
WOODCOCK. Twain was not specific as to where he wanted his woodcock from nor how he wanted the odd-looking bird cooked. I will take a wild guess and choose he would have had it cooked rare. Pink with just a little blood to satisfy his exploratory palette. Many that have eaten woodcock call it the king of the game birds, greater even than the canvasback duck. Its flavor is said to be strong, gamey – but in a good way, like tasting a bit of the earth with each morsel. Worms are the main course for timberdoodles, hence the savory earthiness.
I had the opportunity to travel from KC to southern Missouri last year and hunt woodcock on public land. The tight holding bird quickly became my favorite for it cooperated with my host, Retired Biologist Dave Mayers' dog, Java, his German Short-hair pointer. The hunt concluded with a three-man limit of 9 timberdoodles.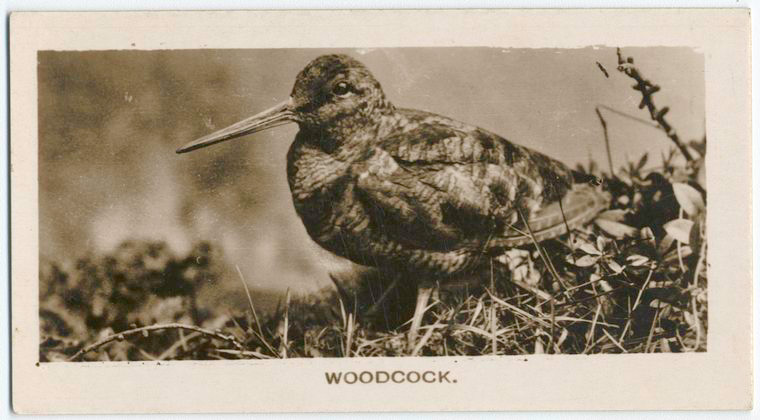 Within days after the hunt, my trio of woodcock found themselves being cooked in a pan until medium rare. Slightly doused with cranberry sauce so as not to ruin its slightly and delicate, gamey, yet juicy taste. I detected a tiny bit of fat which enhanced the taste. The breast meat is dark, and its leg meat was surprisingly light – the exact opposite of most gamebirds. Many say Woodcock is an acquired taste. Live a little and eat the little alien-looking birds!
CANVASBACK DUCK. Twain listed the aristocratic diver, the canvasback duck, as one of his quintessential American foods he missed while traveling in Europe. He mentions eating the striking Baltimore waterfowl, fattened by the wild celery that grows in the upper portion of Chesapeake Bay.
The wild celery in the canvasback's diet imparts the duck's unique flavor, one that apparently sets it apart from other ducks. In fact, the canvasback's scientific name, Aythya valisineria, derives from that of wild celery, Vallisneria americana. Next time I'm in the duck blind and see a flock coming into our spread, I will whisper "Celery ducks on our right."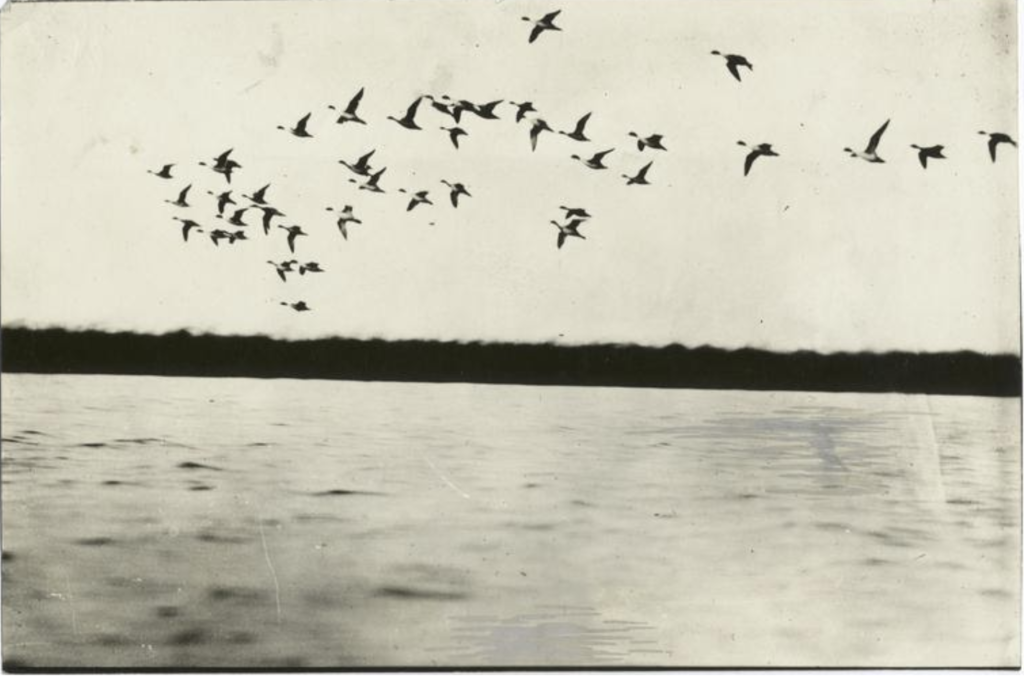 PRAIRIE HEN. While in Europe, Twain was tantalized by his memories of savoring the taste of roasted prairie hens (prairie chickens), one of his most favorite foods. Twain's love for America's 'wild" chicken was so renowned that a friend of his would send him a brace of prairie chickens as a present for Christmas dinner. Twain's culinary fascination with the bird derived from when he hunted prairie chickens as a boy in Illinois' tallgrass prairie landscape.
I share Twain's desire for the rich dark meat however, I hunt them in the Flint Hills of Kansas. I am a big proponent in eating what you kill, and many bird hunters do not like the taste of prairie chicken as it can be strong flavored. However, as with any game, creativity and preparation is the key to a tasty dish.
MISSOURI PARTRIDGE. If Twain were alive today, I would ask him to clarify if he meant bobwhite quail or ruffed grouse. I am guessing he was referring to Gentleman Bob and not Old Ruff. Both were abundant during his period and could have easily found their way onto his menu. Twain loved quail so much that there is an account of him eating quail thirty days in a row! It is probably safe to say quail were abundant in and around his home in Hannibal, Mo., which makes sense in why he specifically chose Missouri "partridge" as part of his menu.
Twain wanted his "partridge" broiled, where I would prefer the little succulent 6oz quail to be baked, seasoned with lemon-pepper, and served with rice and herb-roasted carrots. Delicious I tell you.
Twain's iconic list of eighty American foods defined a national American style cuisine. His menu was in fact a cartography of this country's foods at the time. Something I feel we have lost. Our nation has become a conglomerate of fast food, take-out, and Uber-eats.
His choice to include a mixture of eats and dishes, especially wild fowl shows there are no culinary boundaries. Twain's menu was a memoir, a map of what our food used to be. Full of regional flavor. Each dish derived from various states and cultures. Food has always brought people together. The next time you bring home a brace of ducks, or a handful of quail…share your success during a meal with someone who has never experienced wild flavor.
If you want to know more about what Twain like to eat, read – Twain's Feast: Searching for America's Lost Foods in the Footsteps of Samuel Clemens