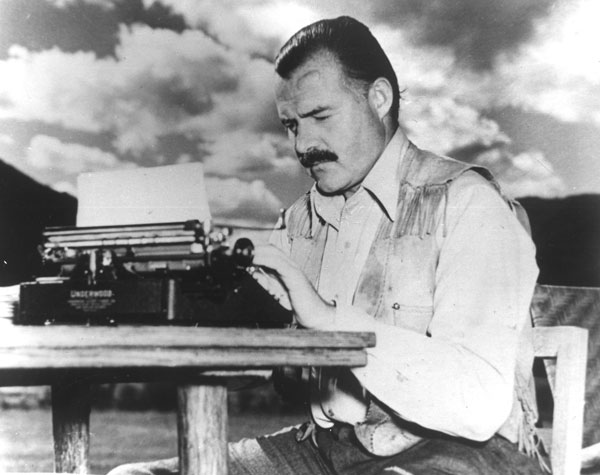 Five Quotes About Upland Hunting
It's never been a better time to be an upland hunter. Whether you are a beginner, novice, or a salty and well-seasoned bird hunter, upland hunting offers many rewards. Both internally and externally. We all have become afflicted and drawn to the variety of what the uplands offer throughout various regions of this country. Whether we are chasing bobs in Georgia or roosters in Kansas, to chukars and Huns in "the West", or traipsing through an October scene in the great Northwoods of yellow aspens that conjures up visions of flushing ruffs and doodles…upland hunting is an emotion cleansing activity with dogs, friends, and the birds we love to chase. 
No matter the level each of us have attained as an upland hunter, we all at some point gravitate towards those men that were able to create words and stories that drew many of us into the prairies, woods, and mountains. Tales of dogs on rigid points, breathtaking scenery, and elegant birds traipsed over shotguns laid the foundation that enticed us to read. Scenes were created on blank pages of books that spoke of the rewards and frustrations of hunting birds. These visions are captured through a myriad of intricately and purposely put together words to form quotes that we as upland bird hunters draw a source of adventure from. 
I give you a quintet of quotes meant to draw personal reflection, inspiration, and dreams, that were written by some of the most talented writers the uplands have ever seen. They have championed for the land, conservation, the birds, and their pursuit. 
"When you have shot one bird flying you have shot all birds flying. They are all different and they fly in different ways, but the sensation is the same and the last one is as good as the first."

– Ernest Hemingway
"The gauge of the gun is an index to the ability of the man to prove his manhood…If it is a 12-gauge, he is so-so. If it is a 16, he is pretty good. If it's a 20-gauge, he is excellent, and if it is a .410, he is bragging." "The Brave Quail"

– Robert Ruark

"I want there to be woodcock forever flying over in October, and solitude, and Hunter's Moon. But most, I want there to be Grouse – of all wild things, the wildest – in these endless mountains we call home."

– George Bird Evans
"At home a friend will ask, "Been bird hunting?" You will say that you have, and when he asks, "Have any luck?" You will think of what you have held in your heart instead of your hand, and then answer that you certainly did – without a doubt."

– Gene Hill
"…for the gunner who feels as I do, each shot is enough to lift him for a day; and for that one moment of glory when he hits, he is the point, the flare of fan, the roaring gun and the slant and the falling bird while that moment lasts."
"An Affair with Grouse"

– George Bird Evans