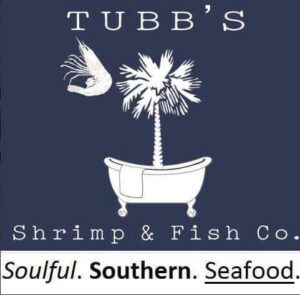 33.8726725°N, -78.4869522°W are the coordinates for Tubb's Inlet, a channel located in North Carolina in the County of Brunswick. While in Florence, South Carolina, you can find Tubb's Shrimp & Fish Co. The Inlet and the restaurant are separated by nearly 100 miles, but it's no coincidence they bear the same name. Kyle Hardee's grandfather shrimped Tubb's Inlet and has operated a restaurant and seafood market in Sunset Beach, North Carolina, for forty plus years. The name was selected to honor Kyle's grandfather "Papa Joe" and the influence the area had on Kyle.
I was in Florence a couple of months ago and was looking to have lunch somewhere new, as I travel to Florence often and have my favorite places, but it was time to try something different. A quick google search located Tubb's Shrimp & Fish Co., and after reading the reviews, I decided to give Tubb's a try. The first thing you will notice when you arrive at Tubb's is that the restaurant is located in a former gas station, which is a great way to reuse a space and adds charm and a feel of authenticity. The area where the gas pumps were once located has been repurposed for outside dining.
The main dining area is located inside, and while it is small, it allows for an intimate dining experience with an excellent use of space. The decor is tastefully done in a coastal vibe and sets the tone perfectly. There is a large chalkboard on the back wall that advertises the catch of the day, their specials, as well as beer and wine listings.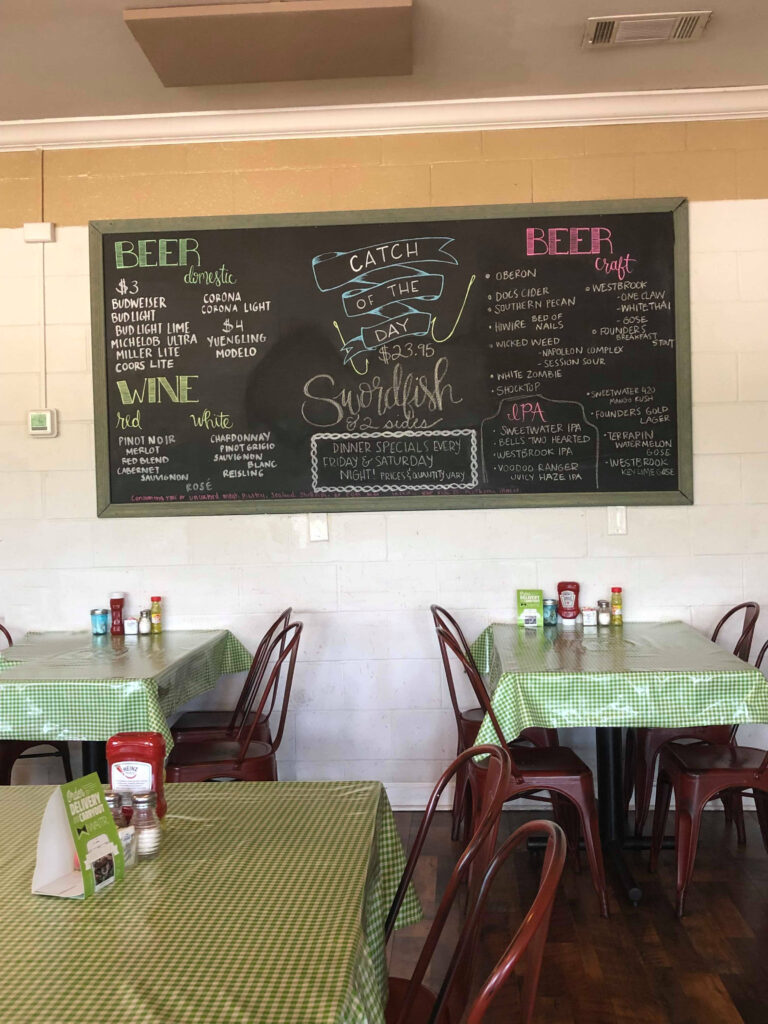 The owners of Tubb's spent the majority of 2013 working the pop-up market in Florence. This allowed them to make connections and networks to have access to a supply chain that provides them with fresh seafood. They became a full-service restaurant in 2014.
The menu draws inspiration from the Calabash area in North Carolina and the low-country region of South Carolina. The influences of both areas are evident on the menu as I looked over the selections. I discussed a few items on the menu with the waitress and settled on the large shrimp platter. I love seafood, especially a tasty fried shrimp entree. I was looking forward to what Tubb's had to offer, and after a short wait, my platter arrived.
I was greeted by the sight of large, succulent, butterflied, tail-on shrimp. The platter also comes with fries, slaw, and hush puppies. The fries at Tubb's are waffle fries, a detail that offers a deviation from regular fries found on standard seafood house platters. The moment I bit into my shrimp, I knew that I had made the right choice in coming here for lunch, and while this was my first time here, I knew it would not be my last. You TASTE the shrimp here and not a mouth full of breading. To me, that's what sets this place apart from a lot of seafood restaurants I have frequented, even those that are on the water!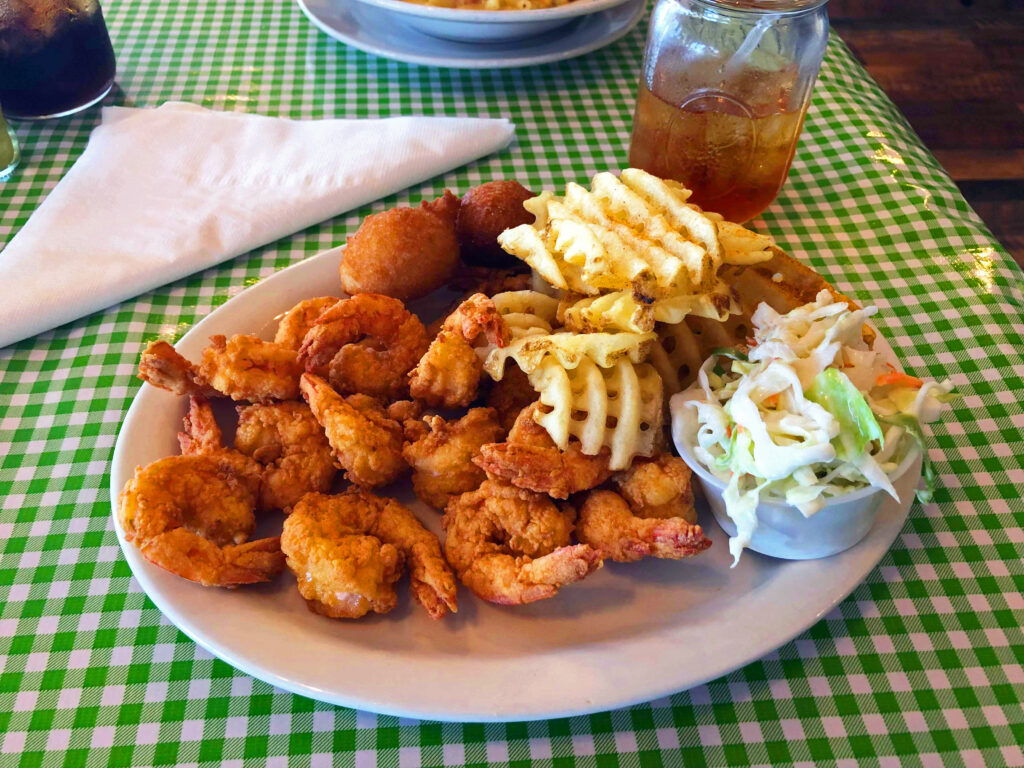 I was just a couple of shrimp bites into my meal when the waitress suggested I try a cup of "Comeback Sauce", their house-made dipping sauce. It is perfectly named because after you taste this delight, you will come back over and over. The sauce is smooth and spicy with just the right amount of heat and compliments the shrimp perfectly. I asked for a second cup…and maybe a third.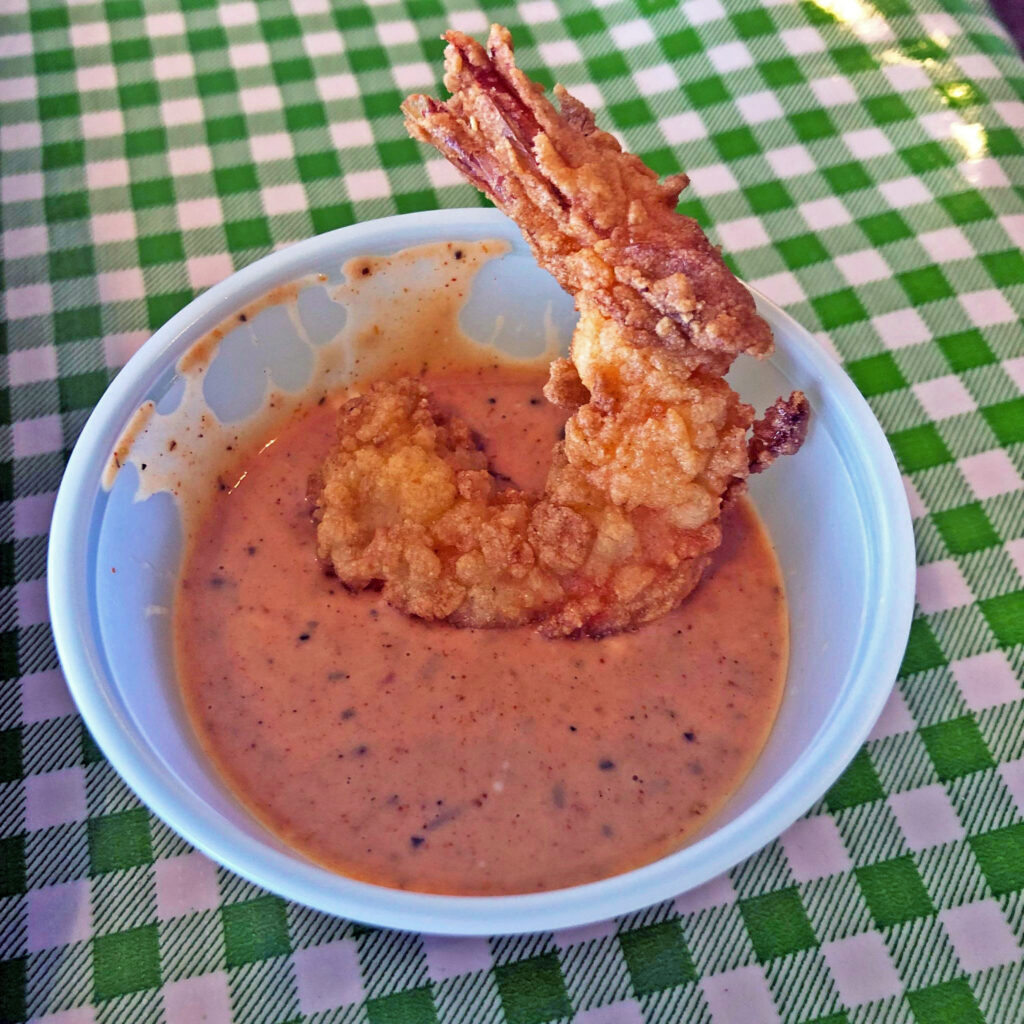 Save room for dessert! Tubb's offers several delectable options.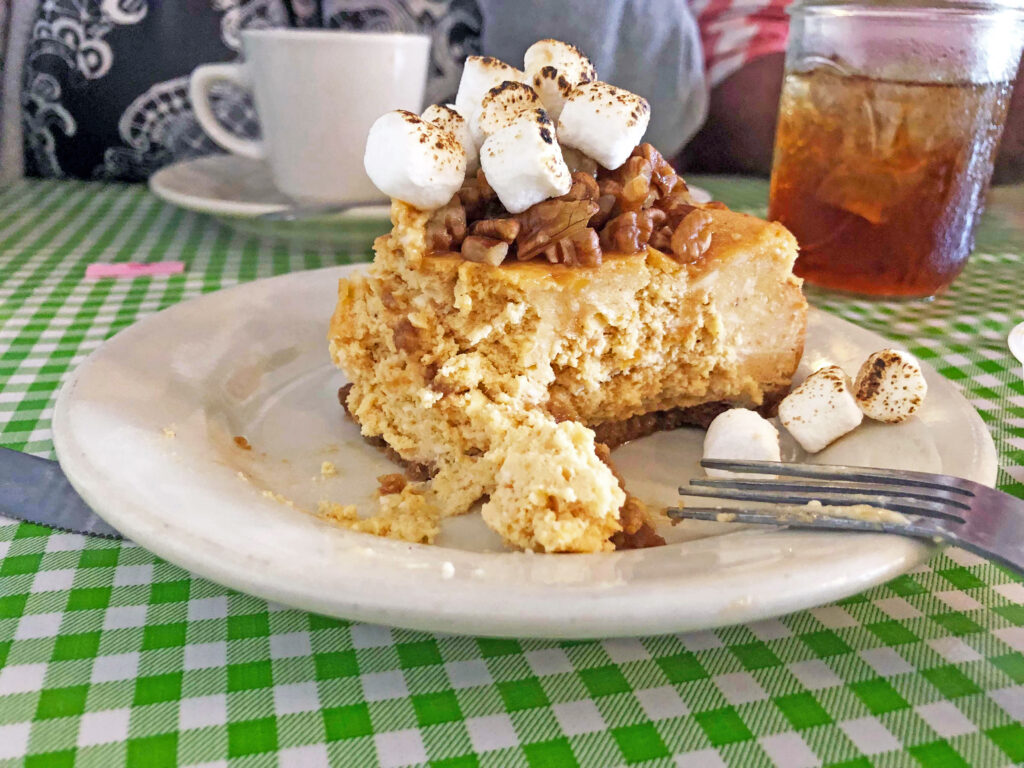 On their website, Tubb's Shrimp & Seafood Co. makes a promise that along with delivering the freshest local fair, they will also create a sense of community. They deliver on both those promises. When you eat at Tubb's, you will not only get an exceptional meal, but you are dining with people who care about the food they prepare, the service they provide, and the community they serve. If you have any doubts, just follow any of the social media accounts for Tubb's, and you will see what I mean by the content posted and the comments left.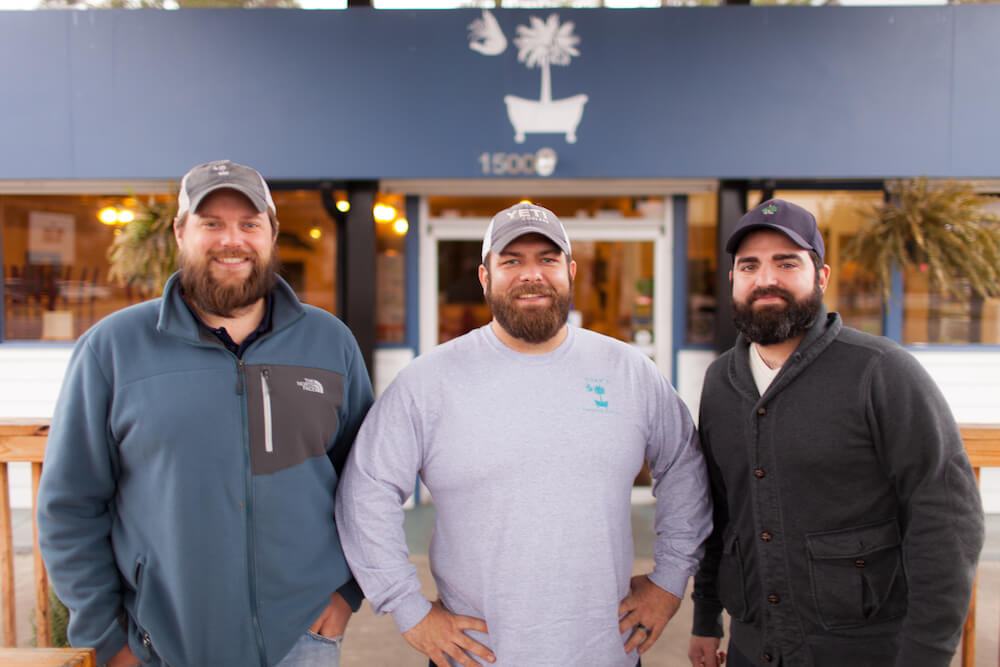 If you want more information on the history of Tubb's and to see how these three friends turned their passion for food, restaurants, and life into a successful venture, check out their web series Peel and Eat TV