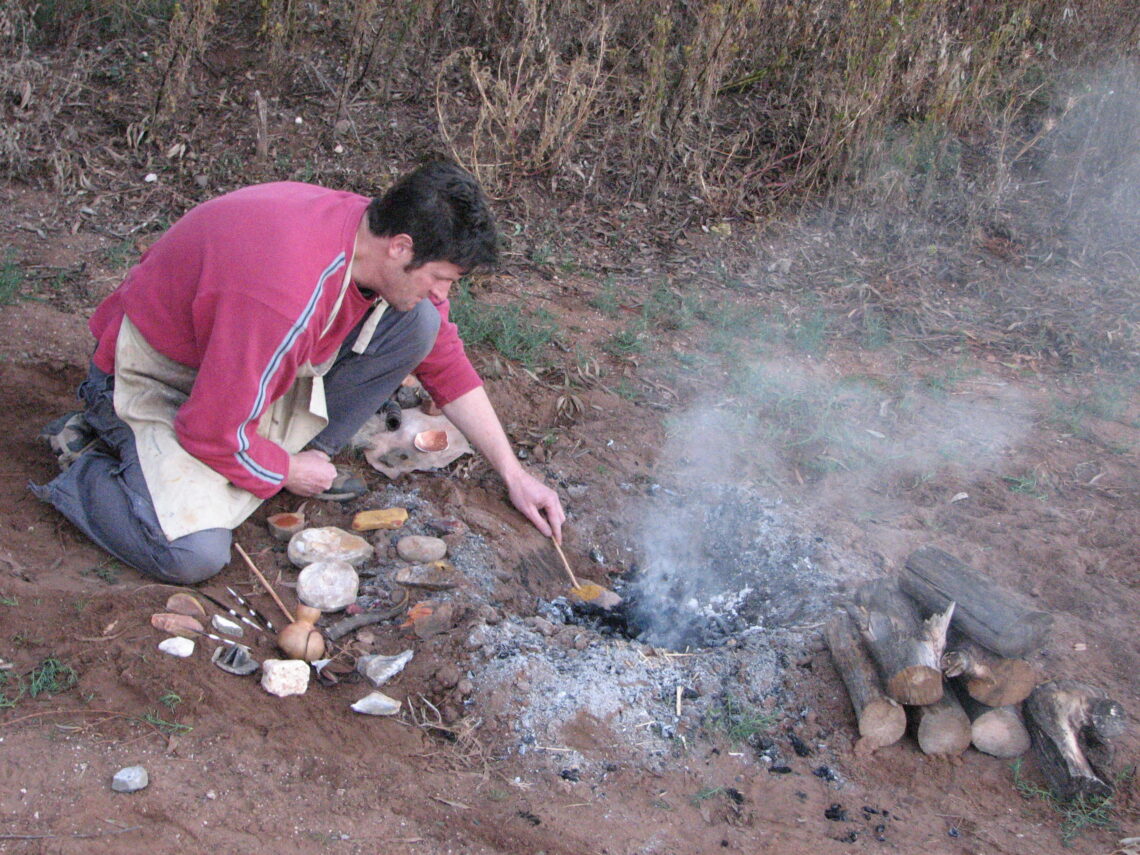 Stephen Townley Bassett: Saving African Cave Art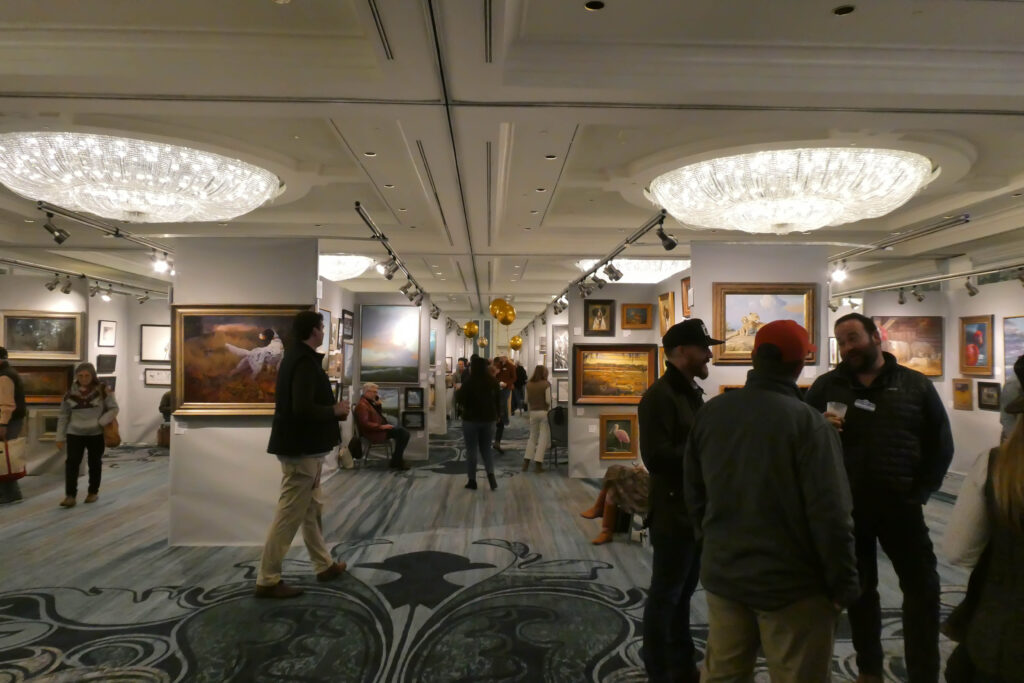 Picture this: Charleston, a city that exudes Feathers & Whiskey, comes alive every February for the Southeastern Wildlife Exposition.We were fortunate enough to attend this incredible event last February and let me tell you, it was an experience to remember. From the moment we stepped foot into the artist exhibit, we were captivated by the sheer talent and creativity on display. With approximately 90 artists showcasing their works in the Fine Art Gallery at The Charleston Place, there was something for everyone's artistic palate.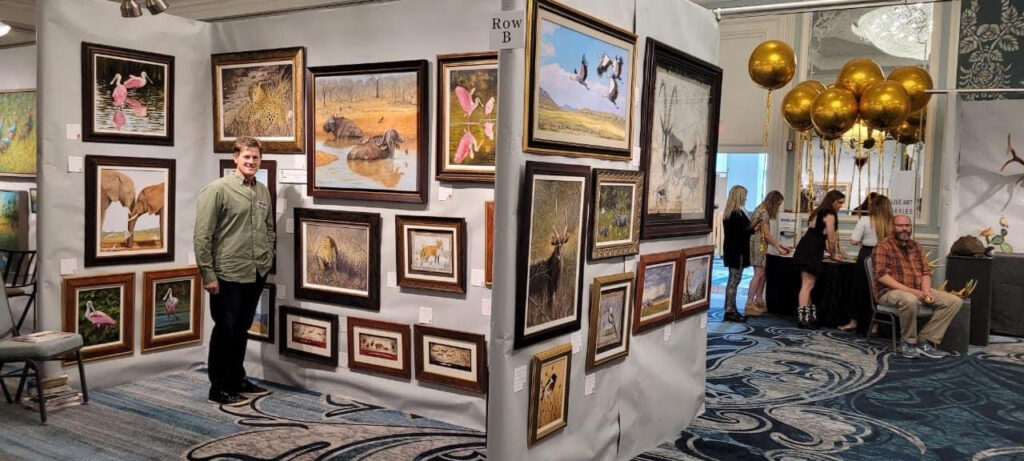 During our exploration, we stumbled upon a fascinating encounter with a South African artist named Stephen Townley Bassett. It all started when he took notice of our stylish polos embroidered with the words 'Feathers & Whiskey.' Some curious onlookers even wondered where the whiskey was hidden, which brought a smile to our faces. Little did we know that this encounter would lead us down a path of discovery and appreciation for the incredible artistry of Mr. Bassett.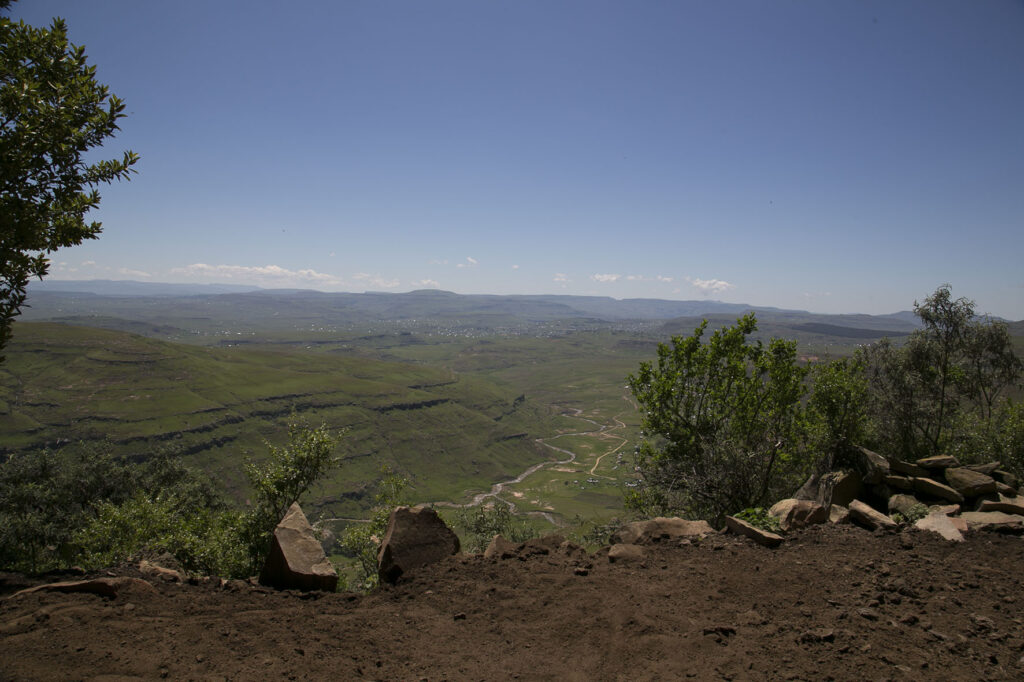 Stephen Townley Bassett has dedicated more than three decades to studying and preserving the rich rock art heritage of Southern Africa. His passion has taken him to remote locations, where he has observed and meticulously documented these vulnerable masterpieces that are at risk of being lost to weathering damage.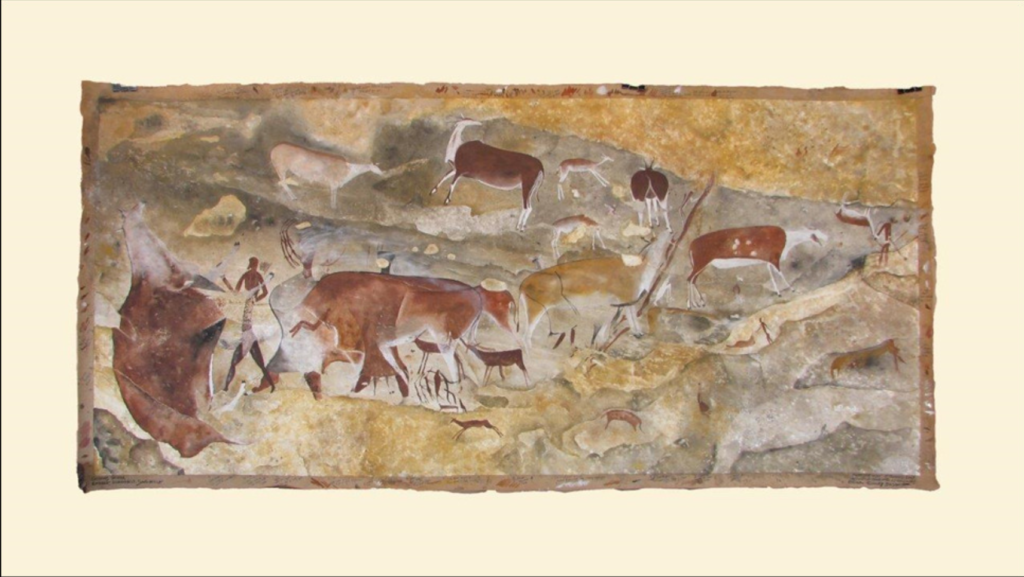 One particular endeavor that caught our attention was Stephen's assignment to document the "Jewel of Drakensberg." This awe-inspiring panel, measuring a staggering 70 inches in width, is situated on the roof of a site and took Stephen an impressive four months to complete. Today, the magnificent "Christmas Shelter" painting finds its home at the Rock Art Research Institute at Wits University in Johannesburg, South Africa.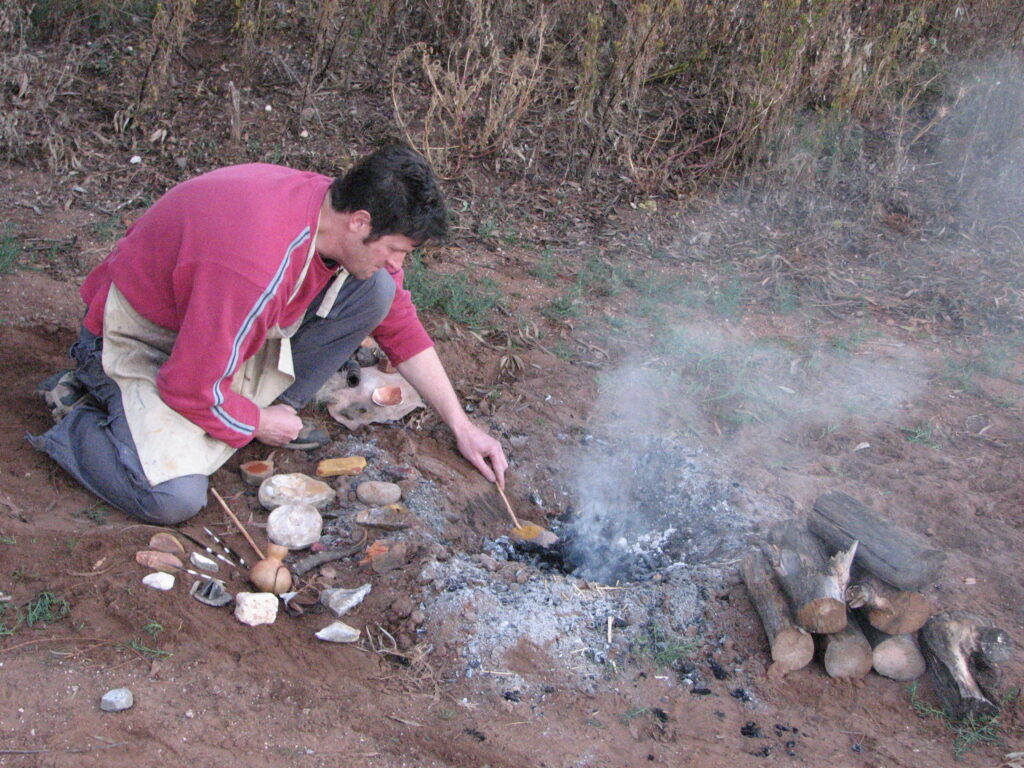 What sets Stephen's work apart is his commitment to authenticity. He deliberately avoids modern paints and brushes, opting instead to use the natural pigments and animal hair brushes that closely resemble those used by the original artists. Stephen takes the time to experiment with the various pigments used by those artists from long ago. Stephen's dedication to grinding his own pigments and using fire has not only placed him in a unique category of artists, but an internationally respected specialist in ancient pigment making and implementation. This dedication to staying true to the art form adds a remarkable depth to his creations.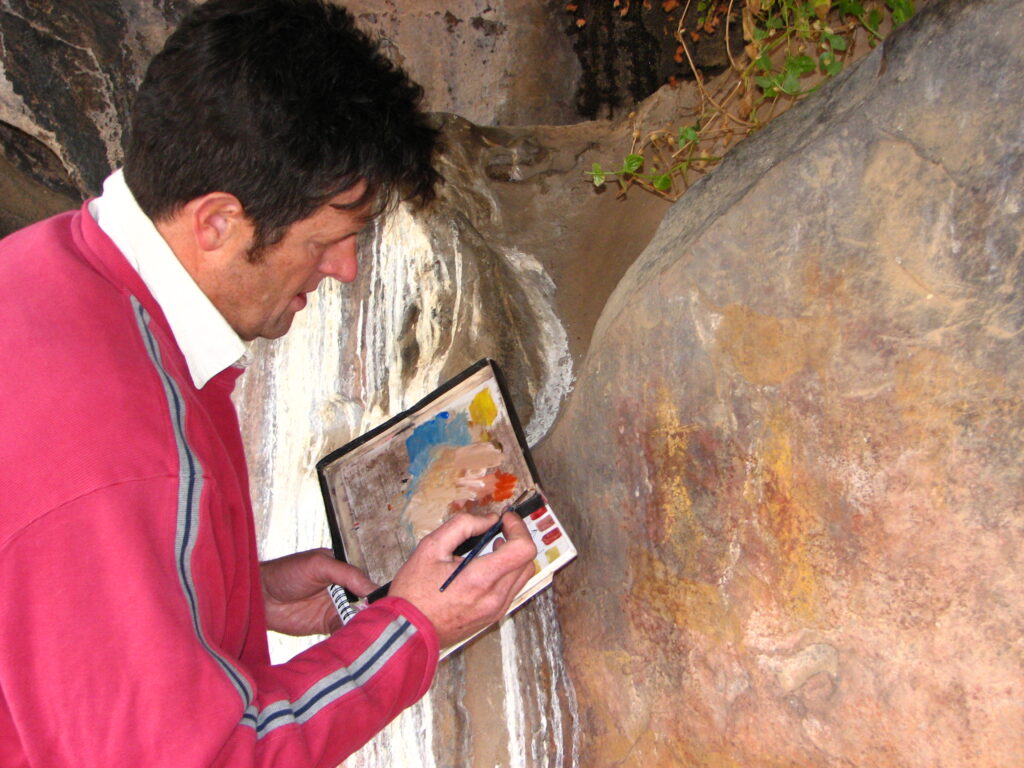 Stephen's documentary art caught the attention of many, and his works were featured in the book "Sea Change," released alongside the Oscar-winning film "My Octopus Teacher" in 2022. This recognition further solidified his position as a masterful artist and documentarian of ancient art forms.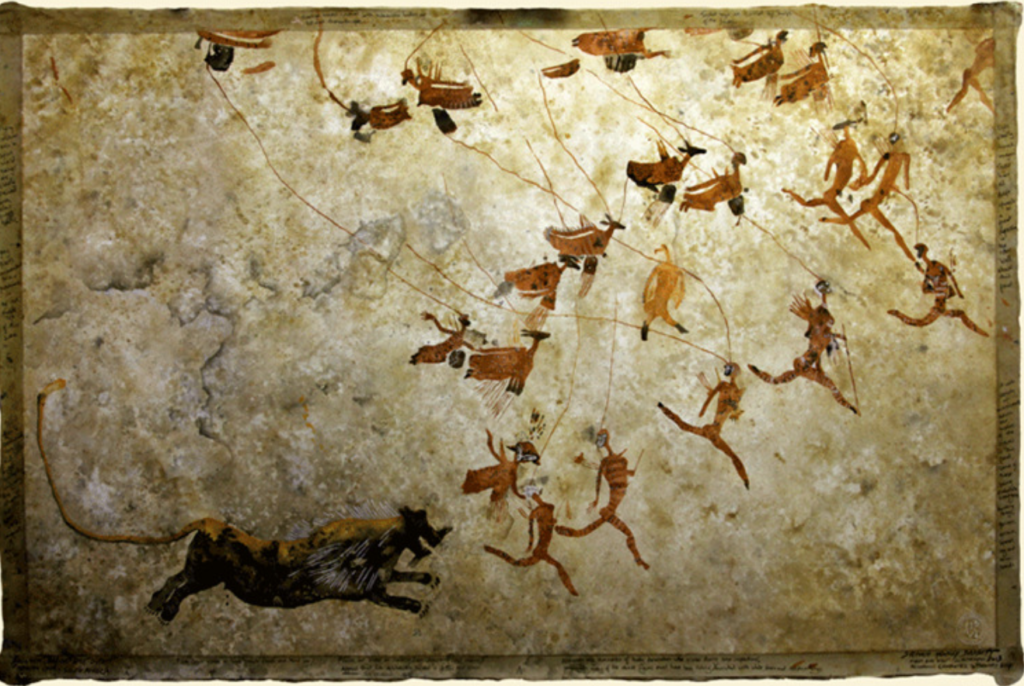 Stephen's passion doesn't stop at documentation. He actively engages in conservation efforts, tirelessly working to remove graffiti from vandalized sites. Through his efforts, he hopes to preserve and protect these ancient treasures for generations to come.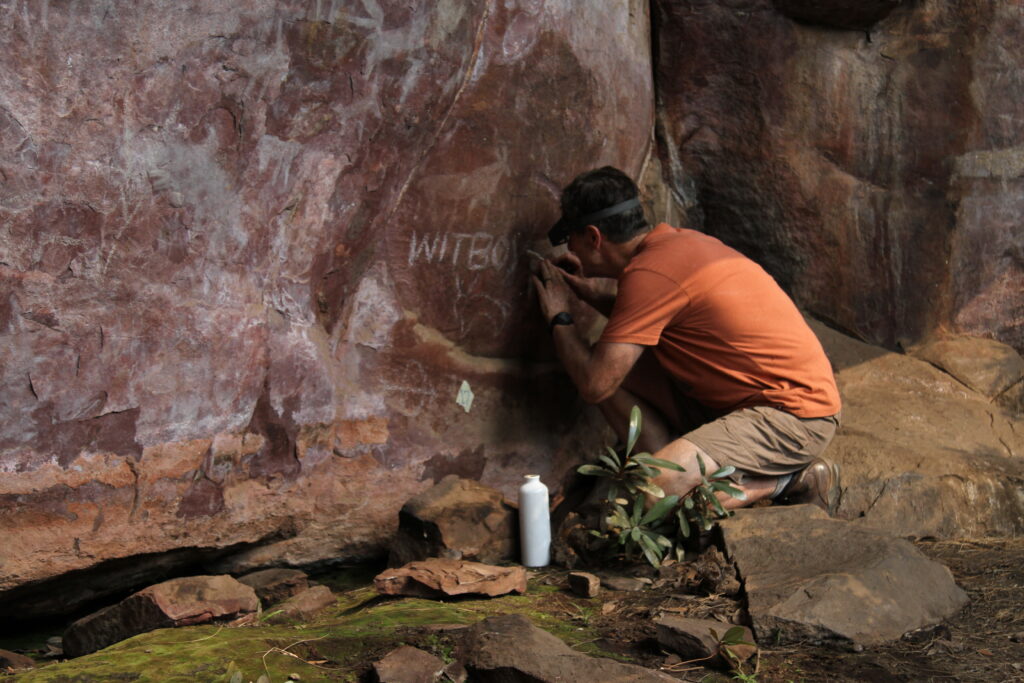 Stephen's expertise in re-creating and documenting rock art has also influenced his wildlife artwork. He incorporates his knowledge of ancient paint-making techniques to infuse depth and texture into his canvases. To make his art even more engaging and meaningful, he adds animal spoor (tracks and signs) and includes descriptive text in the margins. These notes provide a glimpse into his artistic process and offer a deeper understanding of the animals he portrays.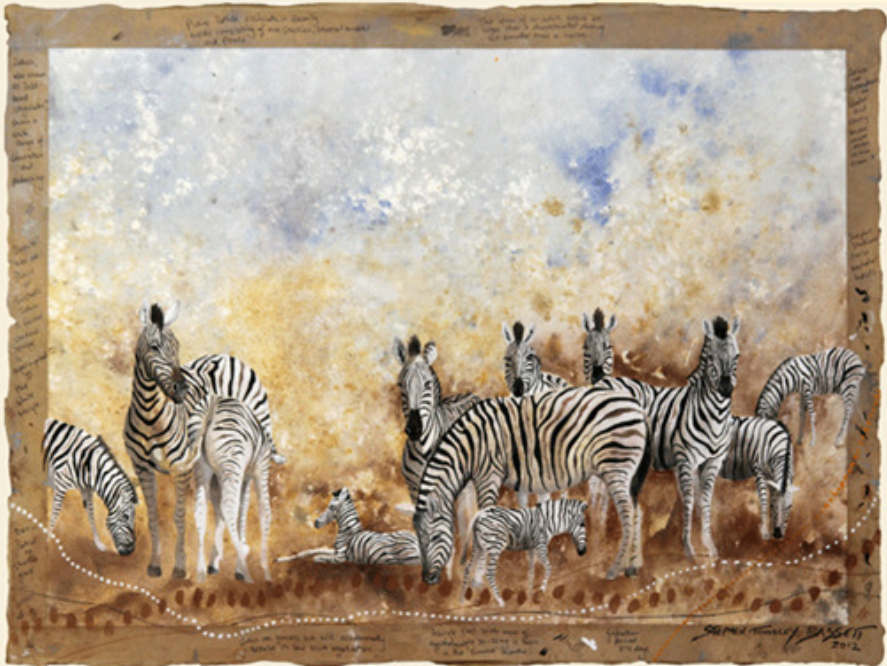 "When painting, I make notes in the margins of the canvas. These notes form an integral part of the artwork and are displayed for the viewer to read. They may reflect aspects of the animal, notions, or ideas that come to me while painting," Stephen explains with passion.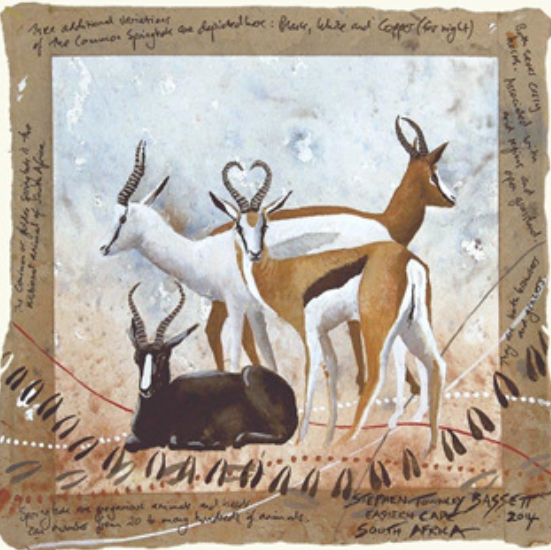 Like his efforts to document and save rock art for generations to come, Stephen also believes that art has the power to assist in the conservation of the wildlife that he paints. He states  
"I see the conservation of wildlife as very similar to that of rock art. The process of conserving something begins with an awareness of it, followed by education. Only when we are educated about the value of something, can we begin to understand the need to conserve and manage it responsibly. Wildlife art helps promote the awareness and beauty of the faunal environment around us."

As I someone that has a deep passion and love of Africa and her wildlife, It his words really resonate with me, each time I have traveled to Africa and come home, people would question why someone would go hunting there, and I have explained to them the benefits that come to wildlife and local communities from the dollars spent by hunters, once they are aware and have a different perspective it changes their view, awareness and education are key to help save African wildlife.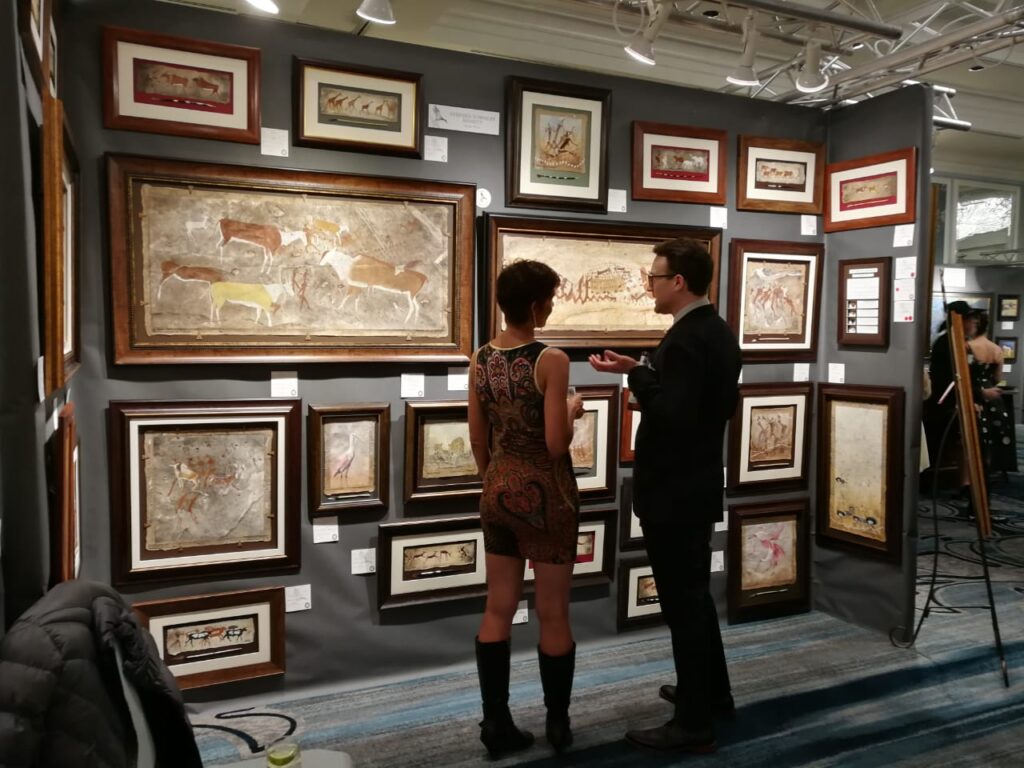 In a world where the echoes of history sometimes fade, Stephen emerges as a vibrant voice, reviving Africa's rock art traditions and bringing them to the forefront of contemporary artistic expression. With their compelling artistry, they bridge the gap between past and present, inviting us all to marvel at the enduring treasures of Africa's rock art heritage. You can learn more about Stephen and purchase his art by visiting his website. www.stb-rockart.co.za