Heart Wood Trade Landing Nets
I love unique hand-crafted sporting items, especially when they have a wood component. I just love the beauty of wood grains and the way polished wood feels in my hands; that is why I always prefer wood stocks on my guns. I like a beautiful wood reel seat on my fly rods and exotic wood handles on knives. I also like to support boutique craftsmen that make these heirloom quality items.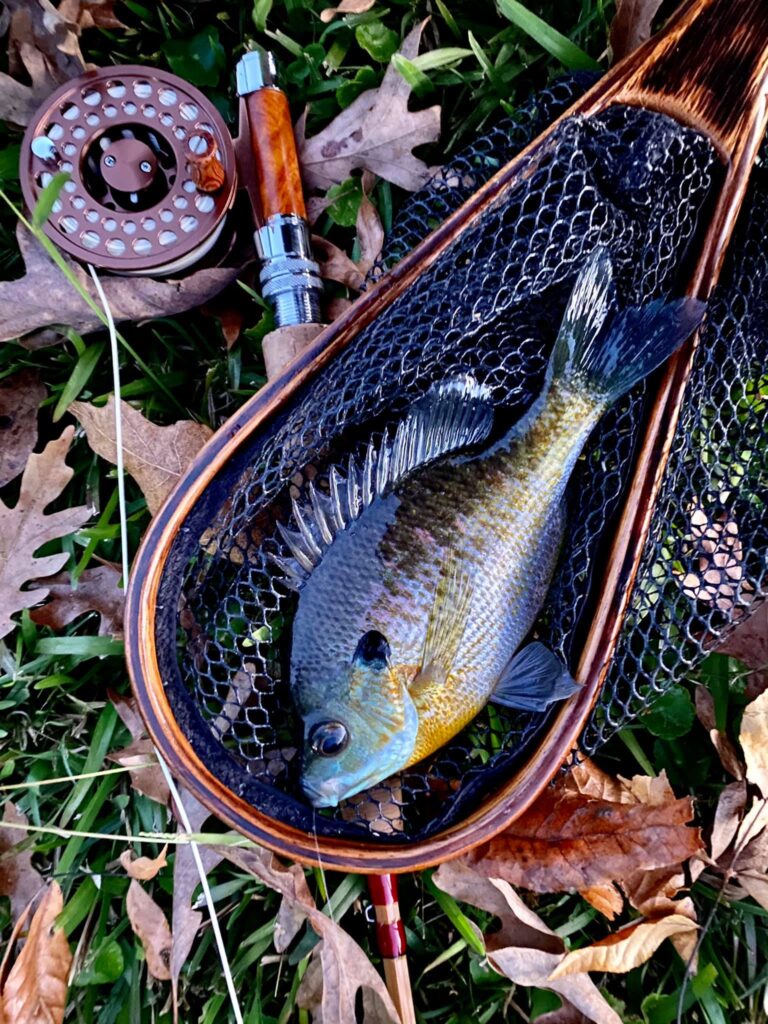 I recently commissioned a landing net from Dustin Scott, owner of Heart Wood Trade. He offers several models of nets, the one I commissioned is called the Poquito. It is a smaller net with hoop opening of 5" x 9.5", total width 5.5" and total length 20" with a net depth of 14". I wanted a small net with a long handle for landing small trout, panfish and trout that I pursue in small streams in Alabama and Georgia. There are many options for woods for this net, the option I chose was oak staves from reclaimed whiskey barrels. I am also a bourbon coinsurer and I love having items make from reclaimed whiskey barrels. One of the signature features of these nets is the contoured handles that ensure a good grip when landing. The size is perfect and easily fits in my belt or in the rod holder on my kayak. The craftsmanship is superb; to me it is a work of art, precise dovetail details, the finish on the wood is impeccable and I am sure this will be one of those heirloom items that will be passed down for generations. I was able to take my new Poquito for a spin last week, using it as I fished from my kayak to land several Redeye Bass, Spotted Bass and Bream. I can't wait to get back on the river again with my new landing net.